It's going to be another action-packed weekend on the Chesapeake Bay! We've got details on events this weekend, September 28-30, as well as a few big upcoming events you'll want to keep on your radar. You can find more upcoming events in our Chesapeake Calendar.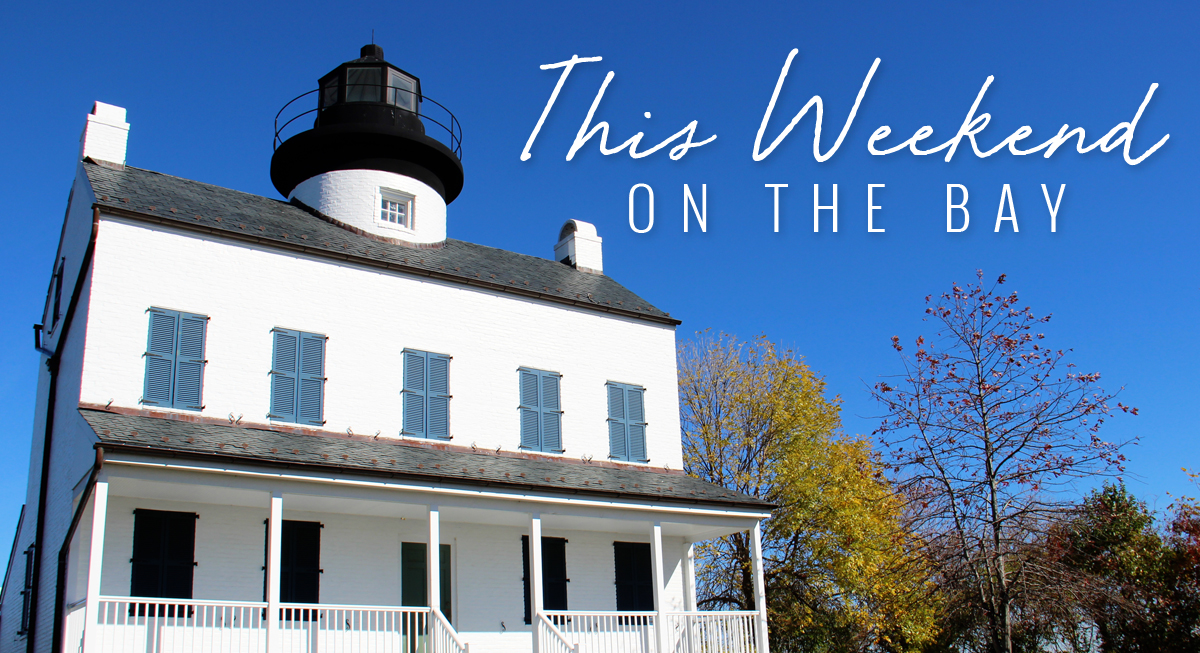 September 25-29: TrawlerFest
There's still today and tomorrow to take in the in-water boat show portion of TrawlerFest at Harbor East Marina in Baltimore, MD. Show hours are 10 a.m. to 5 p.m.; tickets are $15 in advance and $18 on-site.
September 28-30: CCA Red Trout Tournament
This catch and release tournament for redfish, speckled trout, weakfish, rockfish, bluefish, and flounder aims to celebrate Crisfield, MD, and the the diverse fishing opportunities available nearby. Divisions for powerboat, kayak, and fly, and the Bass Kandy Delight Youth Division for CCA youth members. 
September 29: James RiverFest
10 a.m. to 2 p.m. at Jamestown Beach Event Park in Williamsburg, VA; general admission and parking are free. James RiverFest aims to celebrate and build advocacy for the James River through hands-on educational activities for children, interpretive paddles, a live archaeology dig, and more. 
September 29: Annual Oxford Library Book Sale
8 a.m. to 2 p.m. outside the library on Main Street in Oxford, MD. Thousands of books for adults and children! Rain date September 30.
September 29-30: 93rd Annual Hampton Cup Regatta
The oldest continuously running hydroplane race in America, the Hampton Cup Regatta, returns to Mill Creek in Hampton, VA, for its 93rd running. Join upwards of 25,000 spectators for a weekend of on-the-water thrills, chills, and racing excitement. Up to 80 hydroplanes, flat bottoms, and jersey speed skiffs from the United States and Canada are expected to compete.
September 29-October 1: 32nd Annual SSCA Annapolis Gam
Presented by Seven Seas Cruising Association at Maryland Yacht Club in Pasadena, MD.
September 30: Wylder Hotel Tilghman Island Concert Series
2 to 5 p.m. at the Wylder Hotel Tilghman Island, MD. Live music by Pressing Strings.
---
Upcoming Events:
October 3-9: Maryland Fleet Week and Air Show Baltimore
October 5: Wye Island Electric Boat Marathon
October 11-14: United States Powerboat Show in Annapolis
October 20: Team FishTalk/PropTalk Beers and Bucktails Fish For a Cure Fundraiser
November 3: Fish For a Cure