Fleet Week was last held in Maryland in 2016, with the commissioning of the USS Zumwalt, and brought with it 300,000 visitors and a $28 million boost to Baltimore's economy. This year the second biennial Fleet Week is back October 3-9, and will feature more than a dozen military vessels and planes. This is a free, family-friendly festival that is a great way to kick off fall and celebrate the rich maritime traditions of the Chesapeake Bay.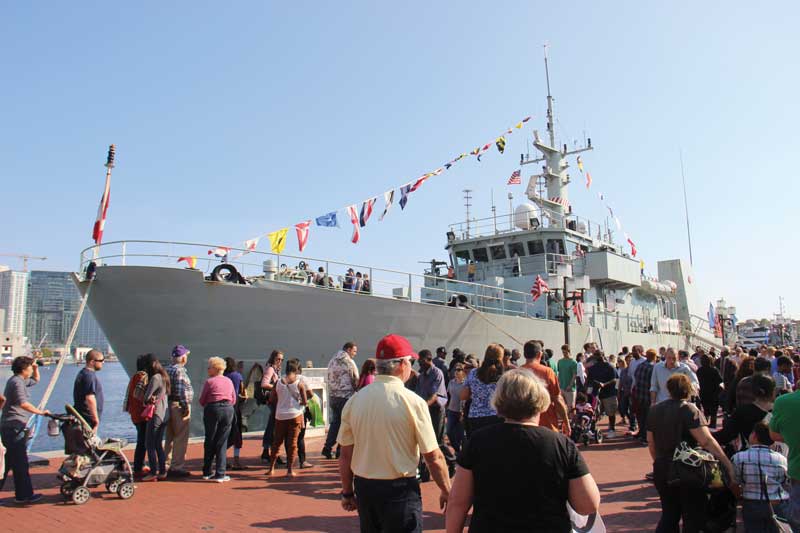 U.S., Canadian, and British Navy, as well as U.S. Coast Guard vessels will be open for tours October 4 through 8 from 1 to 6 p.m. in the Inner Harbor, Fells Point, Canton, and Locust Point. Participating ships include: HMCS Moncton, HMS Monmouth, Jamestown Tall Ship Godspeed, NOAA Bay Hydro II, NS Savannah, SS John W. Brown, USACE Catlett, USACE Reynolds, USGCG Eagle, USNS Bismarck, USS Milwaukee, USS Oak Hill, USS Stout, USS Tornado, and USNA Yard Patrol Boats.
 Prior to the show, pick up a Maryland Fleet Week passport and get it stamped by visiting ships and museums around Baltimore for the chance to win a commemorative prize.
The largest air show in Baltimore will take place October 6 and 7 from 12 to 4 p.m.in the skies over Fort McHenry and the Middle Branch of the Patapsco River. The U.S. Air Force Thunderbirds will headline the event with flying demonstrations from the F-16 Fighting Falcon, along with performances by the Canadian F-18 demo, the GEICO Skytypers (a flight squadron of six vintage WWII aircraft), a salute by the hometown team with the USAF A-10 Demo, Scott Francis with his aerobatic flying and daring MXS maneuvers, and much more.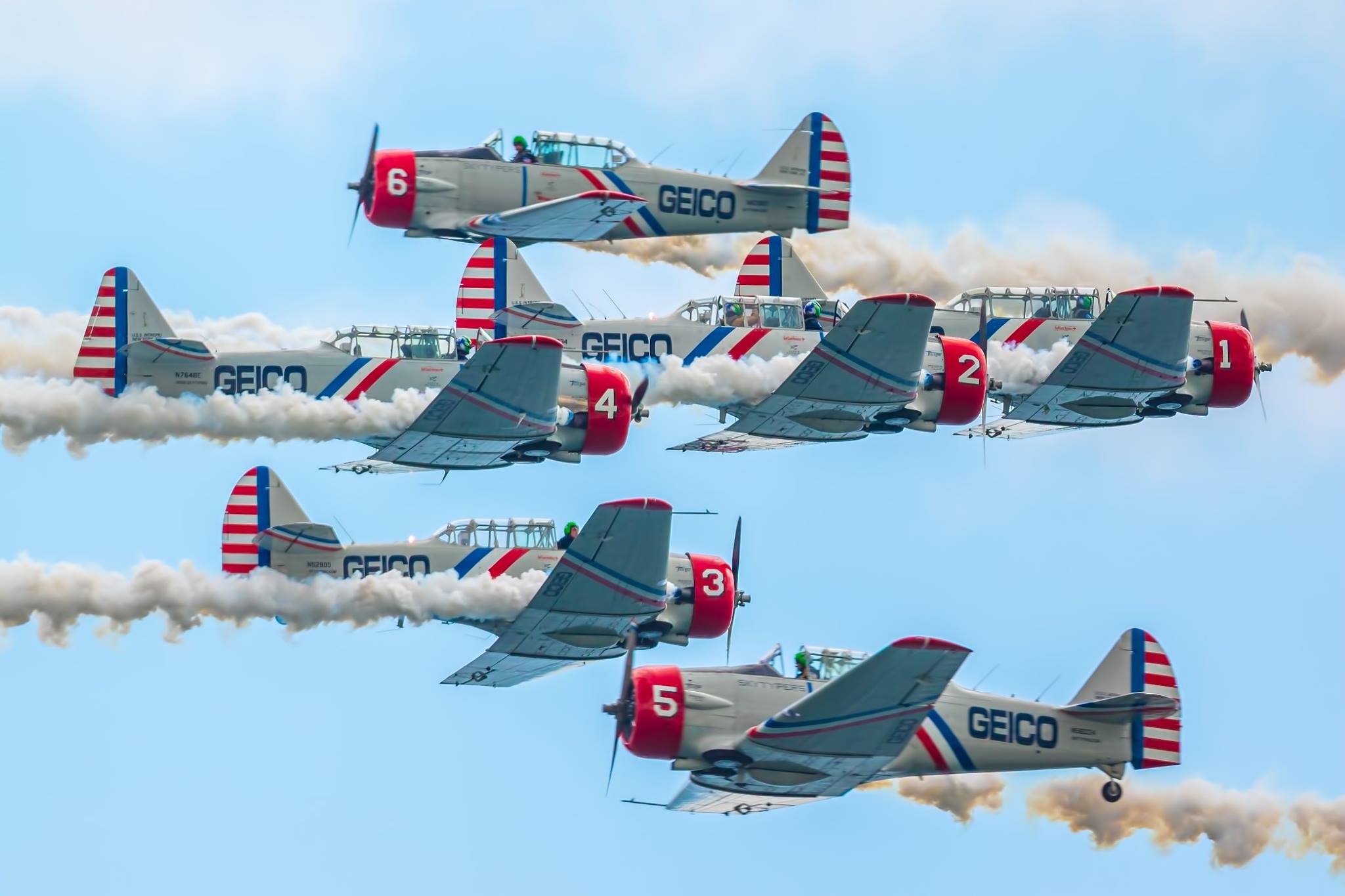 Best viewing for the air show can be found at Fort McHenry, around the Inner Harbor, and on Federal Hill. You could also catch part of the show from Canton Waterfront Park or Riverside Park. Bring blankets or lawn chairs and plan to arrive early to secure a spot. You can also head to Martin State Airport in Middle River before or after a show to watch the planes take off and land. There will be meet and greet sessions with the pilots, displays of military aircraft, musical entertainment, food vendors, and more.
New this year is the Fleet Week 5K: join 250 sailors October 7 from 9 to 11 a.m. and run through Baltimore's Inner Harbor to benefit Historic Ships in Baltimore. For more info on the festival and to register for the 5K, click to visitmaryland.org/things-to-do/fleet-week.