To make a donation to our team, click here!
---
For the second year in a row, we've teamed up with FishTalk Magazine to enter the Fish For a Cure (F4AC) 2018 charity fishing tournament on the Chesapeake Bay, and this year we're coming to win! Our team consists of captain and FishTalk editor Lenny Rudow, PropTalk editor Kaylie Jasinski, production manager Zach Ditmars, associate publisher Chris Charbonneau, and distribution driver Bob Daley.

Fish for a Cure was started in 2007, and since 2010, the tournament has donated more than a million dollars to cancer survivorship programs at the Geaton and JoAnn Decesaris Cancer Institute at Anne Arundel Medical Center (AAMC). The Cancer Institute at AAMC encompasses a large array of services ranging from prevention, screening, diagnosis, and treatment through survivorship.
2017 was a record-breaking fundraising year—79 boats entered the tournament and collectively raised more than $400,000! This year F4AC hopes to surpass that number, and there are several ways you can help:
1. Enter the Fishing Tournament
Tournament registration costs $500 and includes your boat, yourself, and up to three anglers. This also includes entrance to the Captain's Meeting on November 1 and entry for all four crew members to the Shore Party after the tournament on November 3. Additional anglers can be added at $150 per person.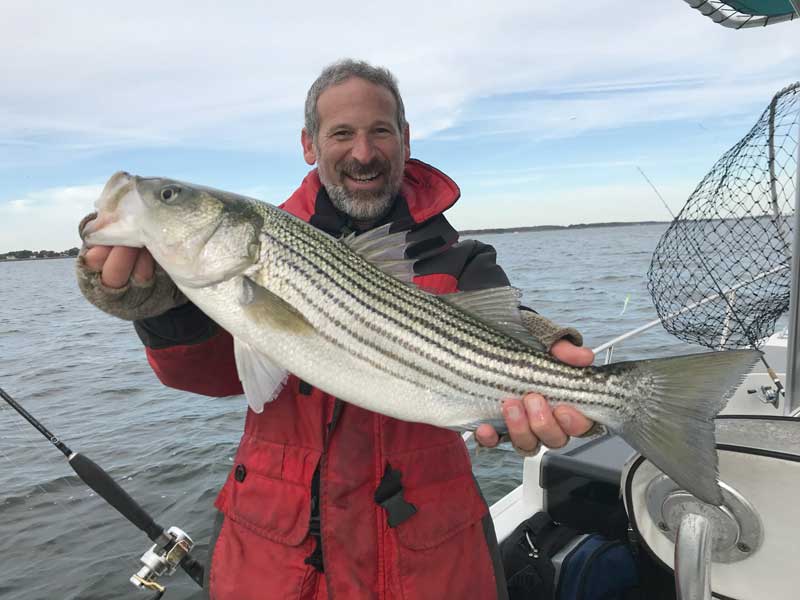 New this year is the Marina Challenge. When you enter the tournament, designate your preferred marina. Your marina will then be notified and given the option to register in the fundraising challenge. The winning marina will be announced at the Shore Party.
2. Come to the Shore Party
If you enter the tournament you're guaranteed entry into the Shore Party. But what if you don't want to fish but DO want to party? The Shore Party, held November 3 from 5 to 10 p.m. at the Annapolis Waterfront Hotel, is open to anyone who likes to dance the night away. There will be food and beverages served from multiple bars, a dance floor, and more. Plus, the winners of the Captain's Challenge will be announced at the party. For those not registered in the tournament, party tickets cost $150 per person.
3. Donate to a Boat
All money raised benefits the same great cause, but bragging rights are given to the boat that wins the Captain's Challenge by raising the most money. Last year the Just in Time team came in first place and raised $39,375. Team Alternating Currents were a close second with $39,215 raised.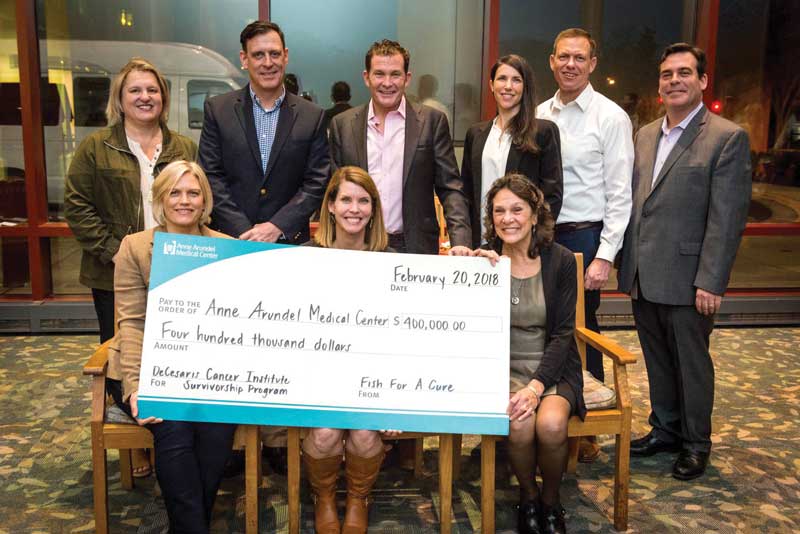 Team FishTalk/PropTalk last year placed 25th out of 79 boats in the Captain's Challenge, raising $3760, and we hope to increase that amount this year. You can donate to our boat by visiting fishforacure.org/standings.
4. Come to our party!
On October 20 from 6 to 9 p.m., Team FishTalk/PropTalk is hosting a Beers and Bucktails fundraising party at the Kiwanis Club Mayo, in Edgewater, MD. Anyone who generously gives a $50 donation to our boat is welcome to attend the party, where there will be food and drink and tons of great raffles prizes-everything from fishing gear to marine services.