My wife Betty and I both have houses and docks on the water: one at Deep Creek Lake in western Maryland and the other on the South River near Annapolis. Betty has a 20-foot Mastercraft Ski Boat which she skis behind in warm weather, while I have a 38-foot Sea Ray Sundancer that I use for summer cruising on the Bay. Betty is 88, and I am 87.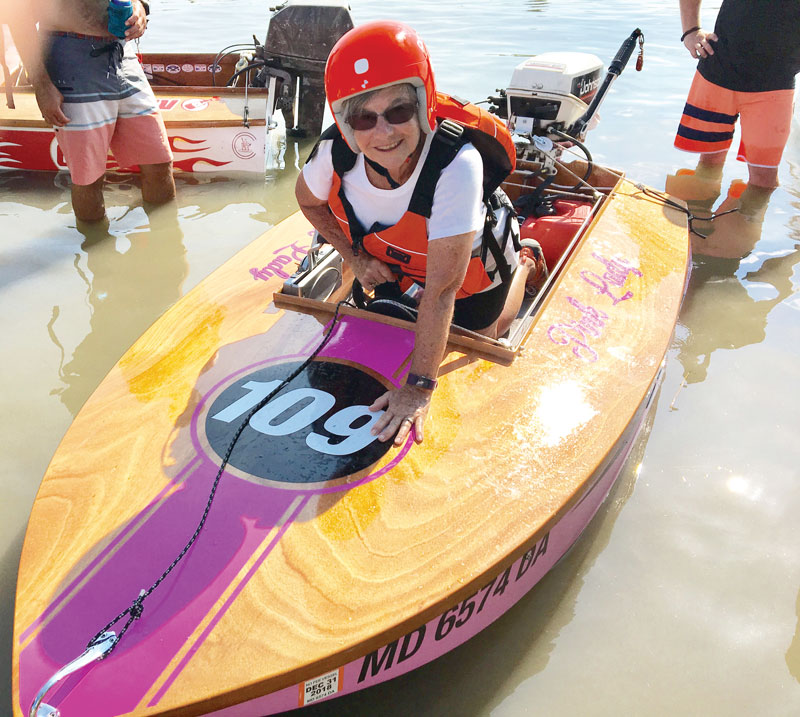 The year before last we found a new exciting type of boating: Cocktail Class boat racing. We watched these races behind the Kent Island Yacht Club the year before and decided we had to try it. I told Betty I would build the race boat if she would drive it, so after I twisted her arm, she agreed. The boats are eight feet long, built to an exact design and carry a 6-hp motor. I built ours from a kit, sold by Chesapeake Light Craft.  
To drive it, you kneel in the boat, and when you lean forward and hit the throttle, the boat hops up on plane and you are immediately going about 22 mph. What a ride! The race course is laid out with left and right turns, with no more than six boats in each race. There are three classes—Betty raced in the women's class, I raced in the mixed class, and my grandson Timmy raced in the heavy class. We raced at four different sites, and Betty won a first place. Timmy won a first and a second. I didn't quite make the winners circle, but it was a blast.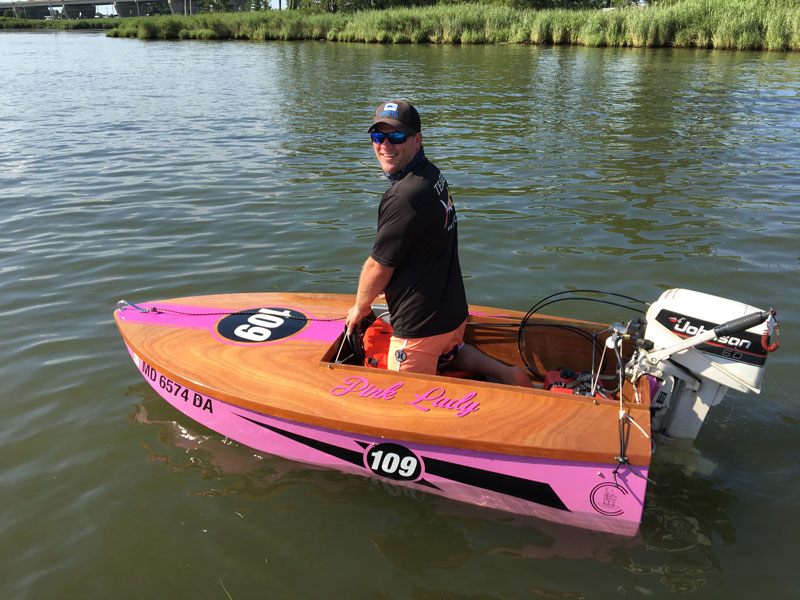 The rules say that all boats must be named after a cocktail. So, since Betty is a cancer survivor, the name Pink Lady seemed to be perfect.
This year's race on July 20 behind the Kent Island Yacht Club was fun, but the weather was very hot. Timmy's girlfriend, Molly, substituted for Betty, and his friend Spencer drove for me. Our Team 109 came home with two firsts and a second.  New driver Molly would have had a first, but she passed one buoy on the wrong side. 
All things considered, I believe Cocktail Class racing is a great family sport. However, after this season, Betty and I have decided to just watch and let the younger crowd drive the boat. It is still very exciting when you cross the finish line just ahead of the nearest boat.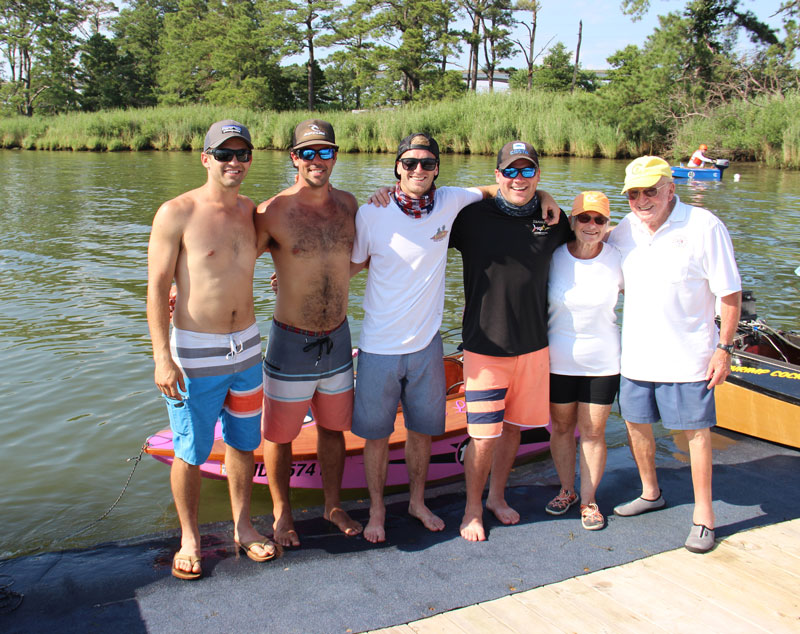 Editor's Note: The Wilmots kindness, enthusiasm, and racing prowess will be greatly missed out on the course. Pink Lady is now listed for sale and is in search of a good home—more details can be found on the CCWBRA Classifieds page.
By John Wilmot