The Smith Island Crab Skiffs spent most of 2020 on dry land due to the ongoing pandemic. An exception to this was the inclusion of the crab skiff races on the schedule for the National Hard Crab Derby held in Crisfield, MD, over Labor Day weekend. This year's event included three races: race one for the Dickie White Memorial Trophy, race two for the Lawson Tyler Cup, and race three for the 2020 Crab Skiff National Championship.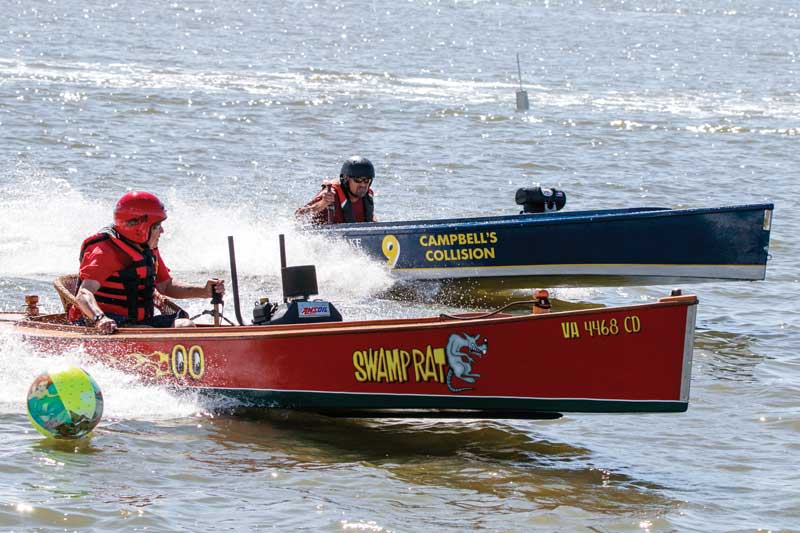 A few new faces were in the skiffs for this event: Paul Emely's grandson Payton was running Down Necker II, Terry Eberhart was subbing for Eric Emely in After Hours, and Ralph Justice moved over to the Slippery Eel skiff. It should be noted that neither Payton nor Terry had raced a crab skiff before. Tuffy Garrett with Swamp Rat rounded out the field. From what I understand, Bernie Bean unloaded his skiff, Capt. Lawse, but had mechanical issues and never left the marina.
In race one the field was led to the start by Payton Emely in Down Necker II. His inexperience showed quickly as he was passed by the rest of the field. Terry Eberhart in After Hours found the groove early and came from his fourth starting position to win the race followed by Tuffy Garrett in Swamp Rat and Ralph Justice in Slippery Eel.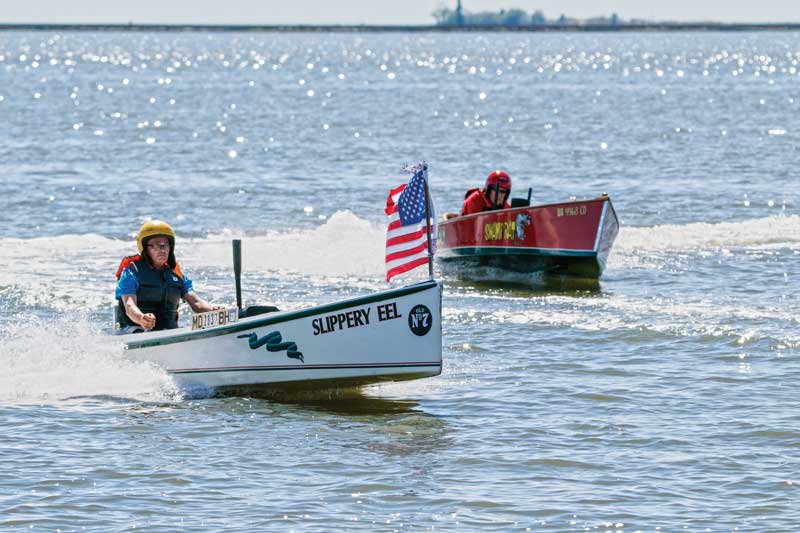 Race two had a similar start to race one. Payton Emely dropped out about half way through with reported steering issues. Race two was won by Ralph Justice followed by Tuffy Garrett and Terry Eberhart.
The race for the 2020 Crab Skiff National Championship came down to three skiffs: After Hours, Swamp Rat, and Slippery Eel. Ralph Justice led the race from the start with Swamp Rat and After Hours having a terrific race for second. Everything was going Ralph's way until the white flag was shown. Ralph suddenly slowed and pulled Slippery Eel to the inside of the course. It was then a two-way battle for the championship. As the skiffs rounded turn four, Tuffy held a slim lead over Terry, but it was enough for Tuffy to win the race. After returning to the dock, Ralph reported he had a broken throttle causing the skiff to stop running.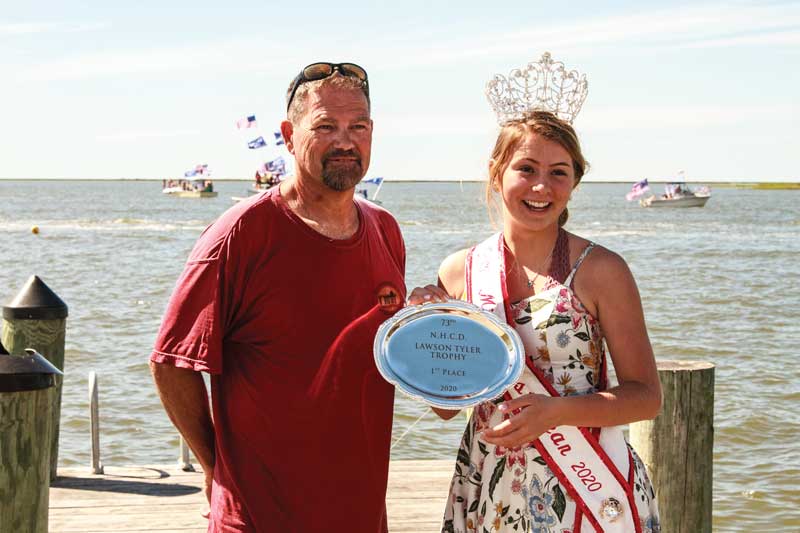 Both the fans and competitors enjoyed the competition. This year's trophy presenter was the newly crowned 2020 Miss Crustacean Kayla Willing. The Smith Island Crab Skiff Association would like to thank the National Hard Crab Derby committee and the Crisfield Chamber of Commerce in working with us to hold this event.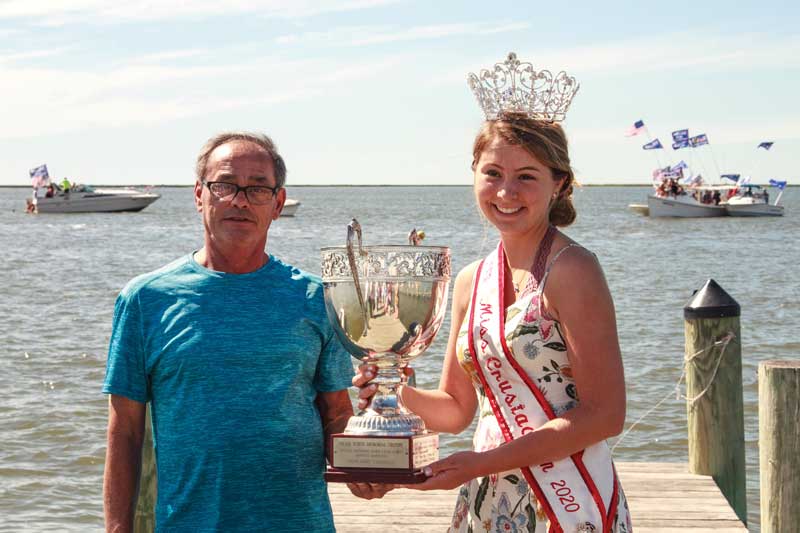 For more information on the organization, search 'Smith Island Crab Skiff Association' at facebook.com.
Photos and Recap by Paul Denbow
---