Daffodils and cherry blossoms signal spring for most people, but for boaters on the Chesapeake, the sound of tools rolling around the trunks of our cars, the buzz of sanders in marinas and boatyards, and the smell of bottom paint mark the vernal equinox.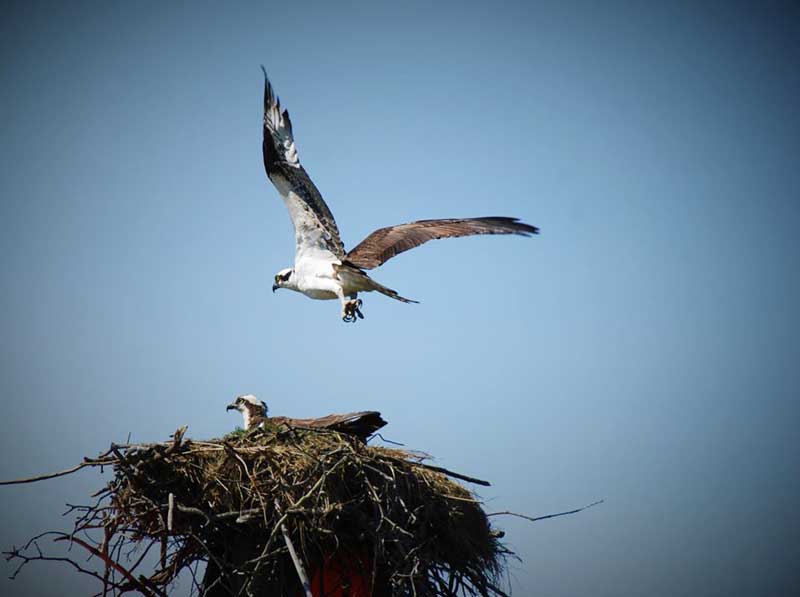 Spring commissioning season is fully upon us, even if the weather is not quite right for you to sport your bikini on the bow. Don't wait for the weather to be perfect before you commission your boat, especially if you would like to enlist professional help. You know how busy your tax accountant is right now? Same for the marine service pros on the Bay. They face a huge traffic jam of orders, so make your appointment today. (Turn to page 49 for tips on prepping your boat for spring.)
Along with spring commissioning comes shrink wrap recycling. If your boat is shrink wrapped, ask if your marina recycles. If so, follow its desired steps to correctly dispose of the used wrap. Also, make sure to thank your marina for offering recycling! 
Here at the PropTalk headquarters in Annapolis, we used to always say that the ospreys returned around St. Patrick's Day, but based on the mildness of this winter, we're guessing that boaters' favorite raptor will have flown back to Chesapeake country by the time you read this. On our home creeks, most boaters have favorite nests on channel markers or dock perches, and even favorite osprey we know by name. Along with the osprey, purple martins, barn swallows, snowy egrets, and spotted sandpipers fly back north from the Caribbean and Central and South America to the Bay for the season.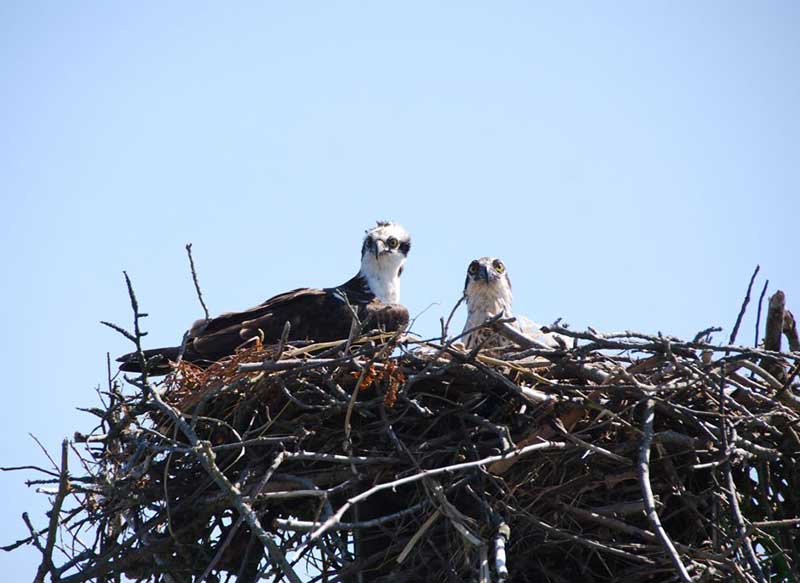 The tiny nocturnal woodland frogs known as spring peepers begin singing around this time of year, providing an evening soundtrack for those living in the woods near ponds or shallows. Of course, all anglers can think about at this time of year are the yellow perch that gather in the uppermost tidal tributaries for spawning. (To hear what the spring peepers sound like, click to the Chesapeake Bay Program's website.)
The Bay's water temperature warms as the weather warms, but don't let pleasant air temperatures fool you. We're still two months away from safe swimming. The Chesapeake's temperature will remain in the high 40s or lower 50s for the month, cold enough for you to be in serious trouble quickly if immersed in it. The number to remember is 120 degrees; if the air plus water temperature equals 120 degrees or lower, you're in the danger zone (for example, 65-degree air + 50-degree water = 115-degree danger zone). If you go boating in this season, practice smart seamanship and always wear a lifejacket. That way, if you do end up in the drink by accident, you will expend less energy staying afloat while waiting for rescue, thereby greatly increasing your chances of survival. 
Have a safe and happy spring!
---
Check out our Spring Commissioning Checklist to get your boat ready for the upcoming boating season!
And if you're still searching for that perfect marina, check out our Marina directory and interactive map.