The Smith Island Crab Skiff Association's Jeff Swanson Memorial Race at Tall Timbers was held on July 13 at Tall Timbers Marina in Tall Timbers, MD. Smith Island Crab Skiffs/captains participating in this event were John Mazuc in Twisted Oyster, Rick Loheed in Muddy Oyster, Randy Silvers in Fiddler on the Bay, Tuffy Garrett in Swamp Rat, Bernie Bean in Capt.Lawse, and Mike Porter in Slippery Eel.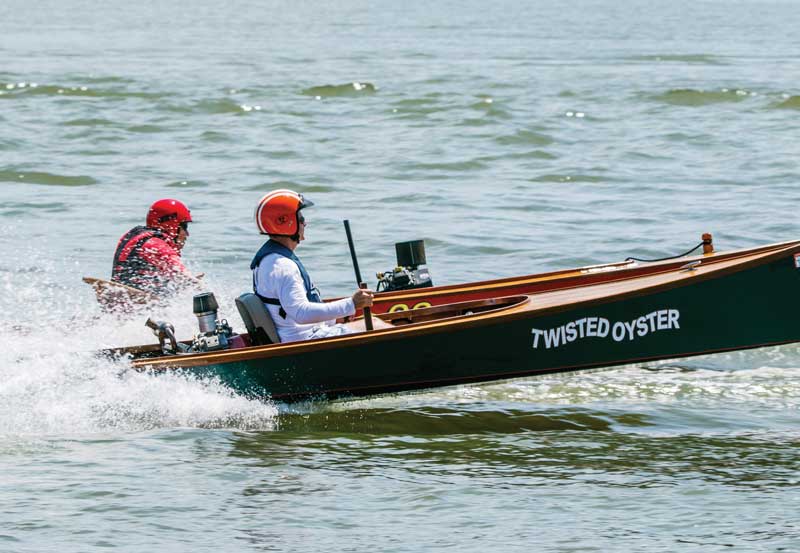 A nice crowd was on hand to see Randy Silvers race from behind to win all three races. In the point's race, Twisted Oyster finished second with Swamp Rat in third. Thanks to all the supporters that came out on a very hot day and special thanks to Tall Timbers Marina and Reluctant Navigator Restaurant for hosting this event.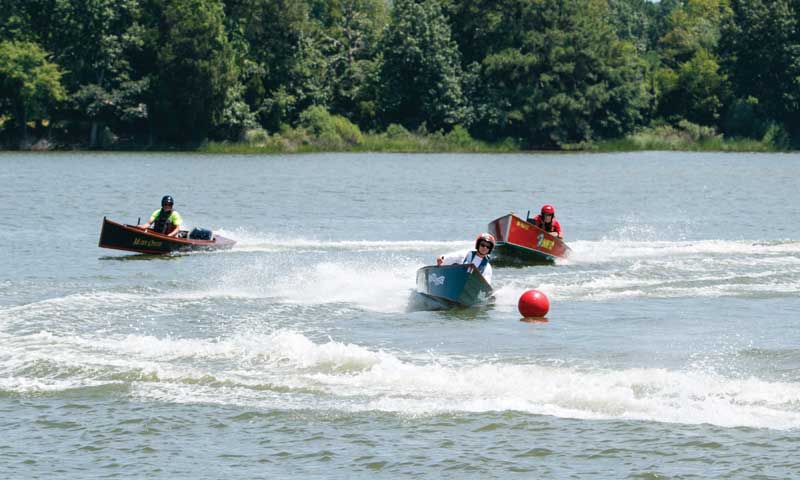 The August 10 Kent Island Regatta was canceled due to an abundance of submerged vegetation on the race course. Next up is the Crisfield Crab Derby Regatta August 31 at Wellington Beach after the Crab Derby Parade in Crisfield, MD. The group will be participating in the National Hard Crab parade, which starts at 11 a.m., and the races will follow at 12:30 p.m. Derby For more on the Smith Island Crab Skiff Association, visit their Facebook page.
Recap and Photos by Paul Denbow
---
Check our past racer profiles of Tuffy Garrett and Rick Loheed!