Here's the latest Chesapeake-inspired recipe from PropTalk's own Heather Capezio. She tells us: "I'm lucky that I have a brother who owns a boat and loves to fish, and fortunate that he hand-delivers fresh rockfish fillets to my fridge while I'm at work. But if you don't have an awesome brother, you better get out on the water and cast those rods! Or you can just run up to the local seafood market and grab some fresh rockfish. Any light fish can be substituted. Beware: these cakes are Asian inspired and spicy!"
Ingredients:
2 rockfish fillets
½ cup panko bread crumbs
4 tbsp mayonnaise
1 tsp chili powder
2 tsp minced ginger
1 tsp fish sauce
2 cloves garlic, minced
1 tbsp sriracha
1 tbsp cilantro\
1 lime
Directions:
1. Preheat oven to 375 degrees. Prepare a baking sheet with foil and baking spray.
2. Place the rockfish fillets on the prepared baking sheet and drizzle with 1 tbsp of olive oil. Roast in hot oven for about 15 minutes. Take out of oven and let cool for about five to 10 minutes.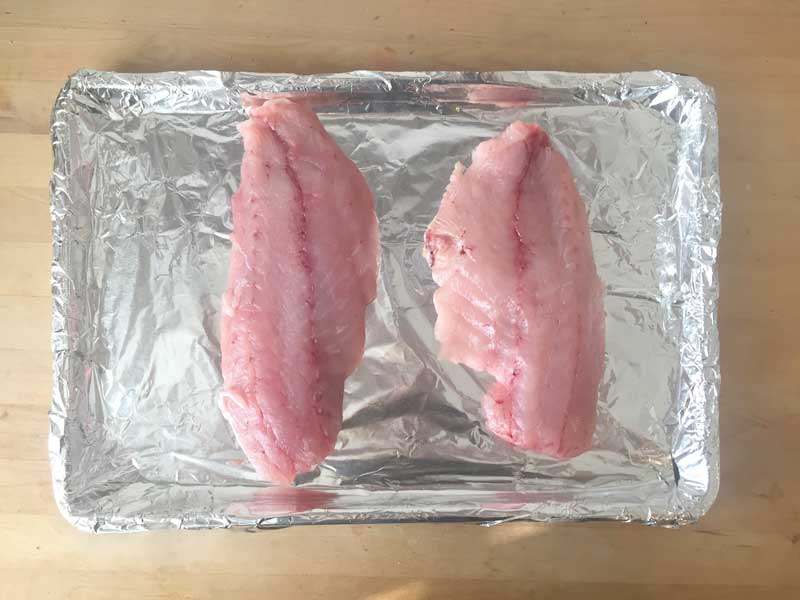 3. Once rockfish has cooled, transfer to a mixing bowl. Using two forks, lightly pull fillet into shreds.
4. Add panko, mayonnaise, chili powder, ginger, fish sauce, garlic, sriracha, cilantro, and a pinch of salt and pepper. Mix together until it forms a slightly sticky mixture.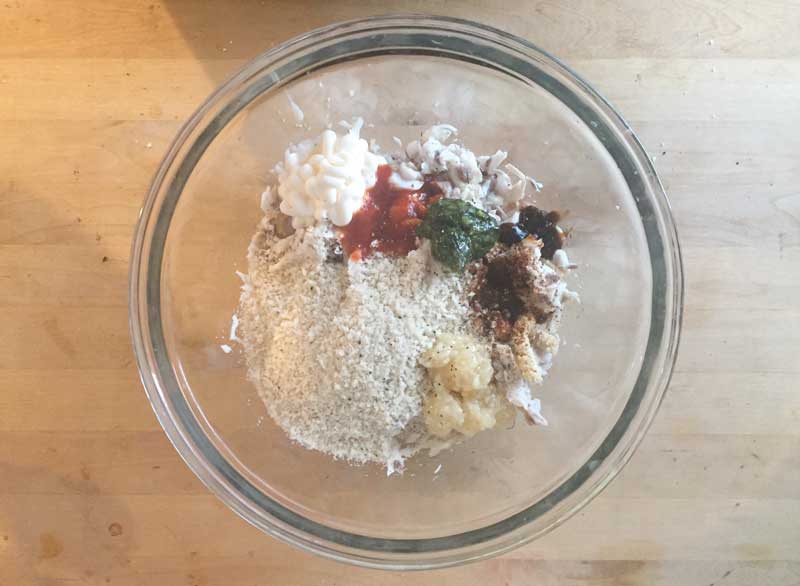 5. Form mixture into (about) four fish cakes, ¾ to one inches thick.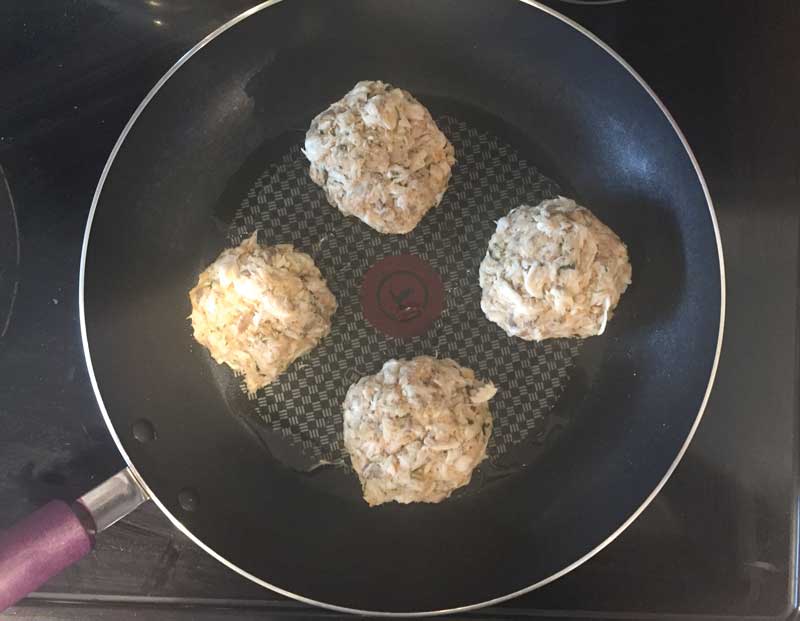 6. Heat 2 tbsp of olive oil in a large, non-stick pan over medium heat. Add fish cakes to hot pan and cook until lightly browned, about three to four minutes per side. (I like mine to be a little crispy on the sides.)
7. Remove from burner and set on plates. Squeeze lime juice over top. Serve with coleslaw and more sriracha for dipping.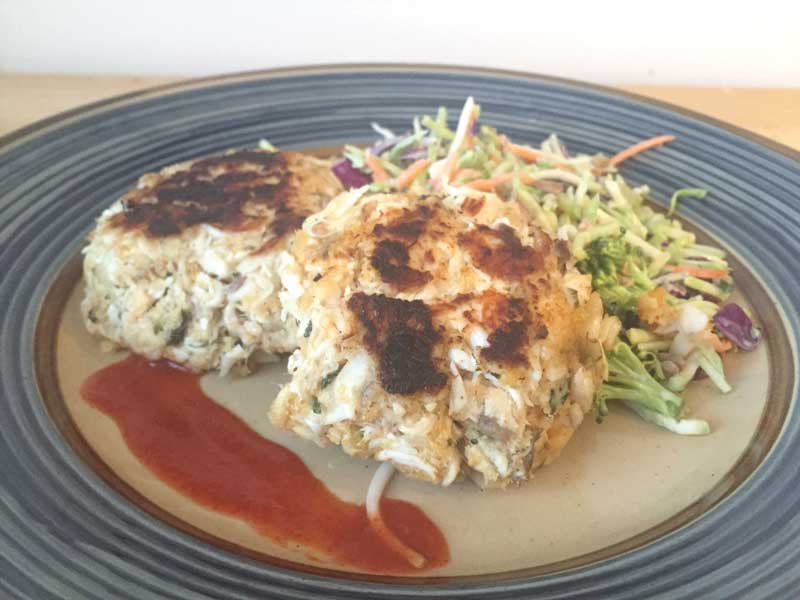 Have a Chesapeake-inspired recipe you would like to share? Email [email protected].
Also, check out Heather's last recipe for Oysters Rockefeller.