This recipe comes to us from PropTalk graphic designer Heather Capezio.
From the Chef
It's still an "R" month, which means oysters! I've only recently become a fan of oysters (they say your taste buds change every seven years), and I'm thrilled because there are some really amazing recipes out there. In this recipe I used Chesapeake Bay Oysters, but I totally cheated and paid a little extra to get them shucked at the market.

What You Need
12 Chesapeake Bay oysters
2 cups spinach
1 cup arugula
2 spring onions
1 clove of garlic
1 tbsp butter
2-3 strips of cooked bacon
2 tbsp fresh squeezed lemon
2 tsp of hot sauce
¼ cup gruyere cheese, grated
¼ cup parmesan cheese, grated
What To Do
Preheat oven to 450 degrees. Lightly scrunch a few sheets of foil and place on a baking sheet big enough to hold all of the oysters. Shuck the oysters (if you're more of an oyster pro). Loosen the meat from the shells and pour out any excess liquid. Nestle the oysters on the foil in the baking sheet so that they are sitting flat. Roughly chop the spinach and arugula. Finely chop the spring onions, garlic, and cooked bacon.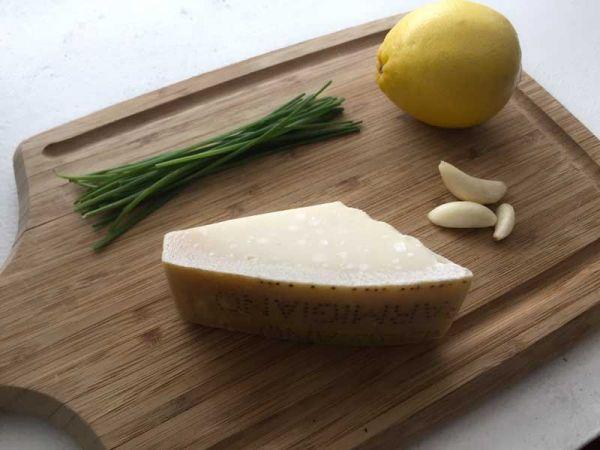 Melt the butter in a small skillet. Add spinach, arugula, spring onion, and garlic. Stir for a couple of minutes until everything softens and the liquid has evaporated. Add the cooked bacon, lemon juice, and hot sauce. Stir for a few more minutes until the liquid has evaporated again, and then remove from heat. Spoon about a tablespoon of mixture over top each oyster, and then top with both cheeses. Bake for approximately 8 to 10 minutes until the cheese is lightly browned.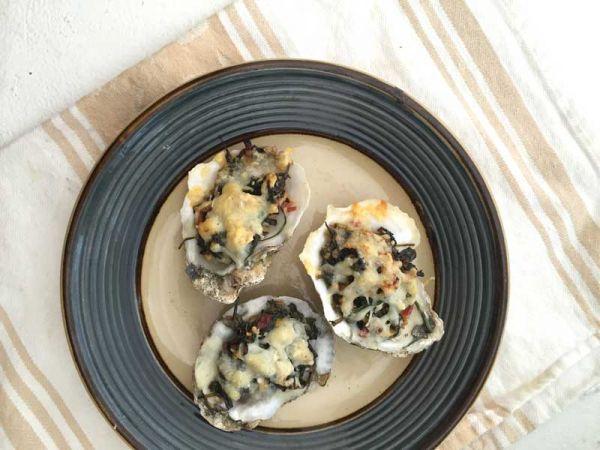 Enjoy while warm!