Until young boaters return to the waterfront, keep them busy and happy with some nature-based fun. Here are just a few of the many winter activities options for kids.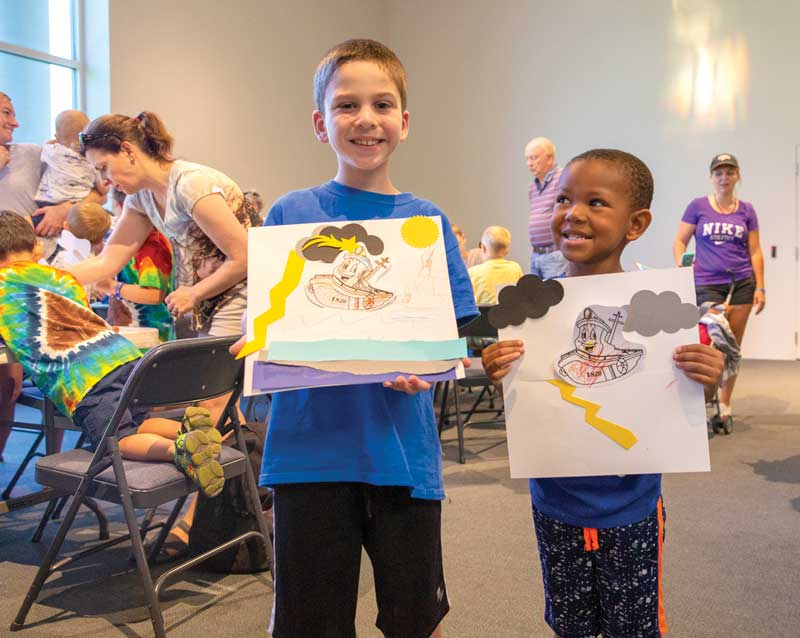 At the Mariners' Museum in Newport News, VA, Maritime Mondays at 10:30 a.m. are a community favorite, with story time and a craft for children aged 18 months to eight years. Free with your $1 admission. The Mariners' Museum also has a brand-new exhibition, Toys Ahoy!, which features almost 100 nostalgic maritime toys, plus tons of interactives, such as life-size battleship games, photos, toy boats, and lots more.
A winter weekend outing for the whole family could be a trip to Oregon Ridge Nature Center in Cockeysville, MD, for its maple sugaring activity. Watch as a yummy treat known as Maple Taffy or Jack Wax is created when maple syrup is poured onto snow or ice. Maple sugaring season ends with an old-fashioned pancake breakfast the first full weekend of March. 
Saturdays in February, the Chesapeake Bay Maritime Museum (CBMM) offers hands-on Science, Technology, Engineering, Art, and Math (STEAM) exploration of Chesapeake-related themes for children aged four to nine. CBMM charges a small fee, but discounted four-session passes are available. Registration is required.
Why not load the whole gang up for a day trip to Washington, DC? Where else but the Smithsonian Natural History Museum could you find a mega-toothed shark suspended in a dining area, take a deep dive into the narwhal's icy, underwater world, and explore an ocean exhibit that covers the shore, shallows, and ocean floor?
Skiing, sledding, snowboarding, snowshoeing, and ice-skating—families have plenty of opportunities to ski or skate in Maryland, Pennsylvania, and Virginia. Almost all ski businesses and ice rinks rent equipment. Skis, snowshoes, and sleds may be rented at Maryland's New Germany and Herrington Manor State Parks. Virginia's state parks offer loads of activities for children of all ages and their families. Choose from birding and hiking to crafts by the fire, and more. 
---