Getting the whole family out on the water for the day can be a feat of strength: the kit and caboodle associated with small children can often make a day of yard work look attractive, and teenagers can be a chore to take anywhere. But that doesn't have to be the case! Whether your children are infants or teenagers, there is a place for them on the boat. Here are some of our best tips for getting everyone involved and having fun when boating with kids.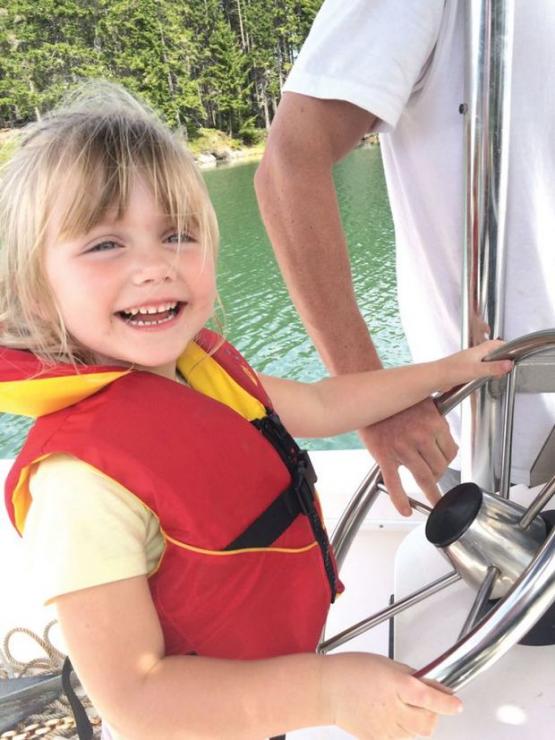 1. Find the right life jacket.
Your child won't want to wear it if it isn't comfortable, and so it's worth shopping around. Often life jackets will zip too close to the child's chin, which will make them feel pinched. Others (such as one offered by LL Bean) offer a deeper neck enclosure.
2. Embrace the boating lifestyle at home, and at an early age.
Draw boats when you color with your child; read stories about pirates and explorers; practice tying knots around the dinner table.
3. Carry food for wildlife.
Feeding the ducks is an experience the whole family can enjoy, but know that bread is actually not good for wild waterfowl. Instead, feed them cracked corn, grapes cut in half, peas, barley, oats, and even birdseed.
4. Let them play in the dinghy or tender.
If you have older children, putting them in the tender and tying it to your transom will allow your child to be the captain of her own ship. She'll feel confident and independent, and will have a great time playing in the safety of your vision (in her life jacket, of course). And this will give your cockpit a moment of quiet respite, too.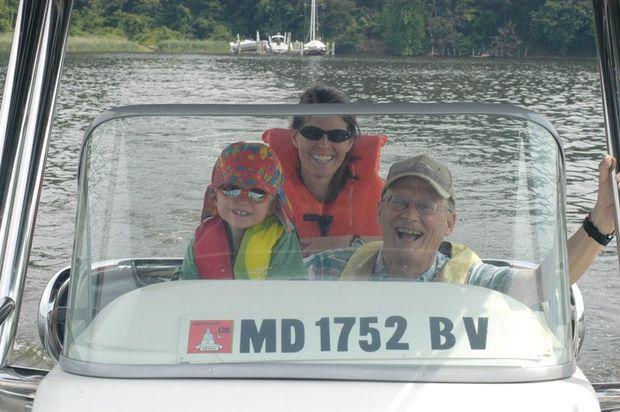 5. Keep it short.
Most kids only have the attention span for a half day or less on the boat. When you're starting out with small children, be sure to keep your time on the water on the shorter side to keep everyone happy and having fun.
6. Get special boat toys.
Buy your child a simple tackle box and let him fill it with special "boat toys" that he can leave onboard. Absence truly does make the heart grow fonder, and these will keep him occupied while you're casting off and underway.
7. Look for children's sizes.
You can find kids' fishing poles, binoculars, and walkie talkies to make them feel like they're right there in the mix with you and your gear, and will keep them from poking through your stuff.
8. Let them choose the soundtrack.
Yes, listening to the "Frozen" soundtrack too many times will definitely kill you. But that's exactly what they think about your yacht rock. Suck it up and share. By the time they are teens, you can just completely forget about being in charge of the music.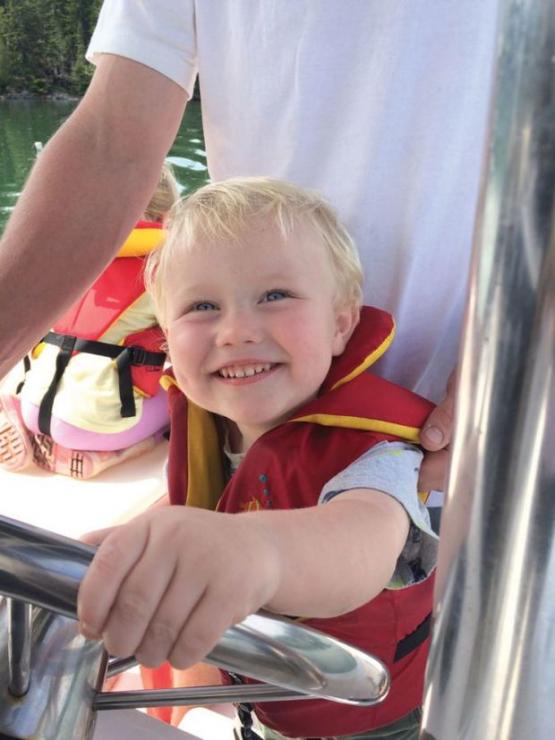 9. Give the kids a job.
Younger children can be on lookout for ships on the horizon. Older children can be in charge of the VHF radio, help navigate, or even steer or help dock the boat. Give teenagers specific jobs for both preparing the boat to cast off and also after tying up; once the job is completed, they're free to be on their own.
10. Allow them to bring friends.
Generally, siblings don't bicker or fight in front of other children. Bringing an extra kid along will save you in the long run.
11. Remember to have fun.
If you're yelling at your child and being stressed out about what they're getting into, your kids will quickly pick up on that and want to get off the boat. Stay safe, chill out, and enjoy your time on the water.
By Duffy Perkins