This weekend on the Chesapeake Bay is chock full of events! We've got details on events this weekend, November 2-4, as well as a few big upcoming events you'll want to keep on your radar. You can find more upcoming events in our Chesapeake Calendar.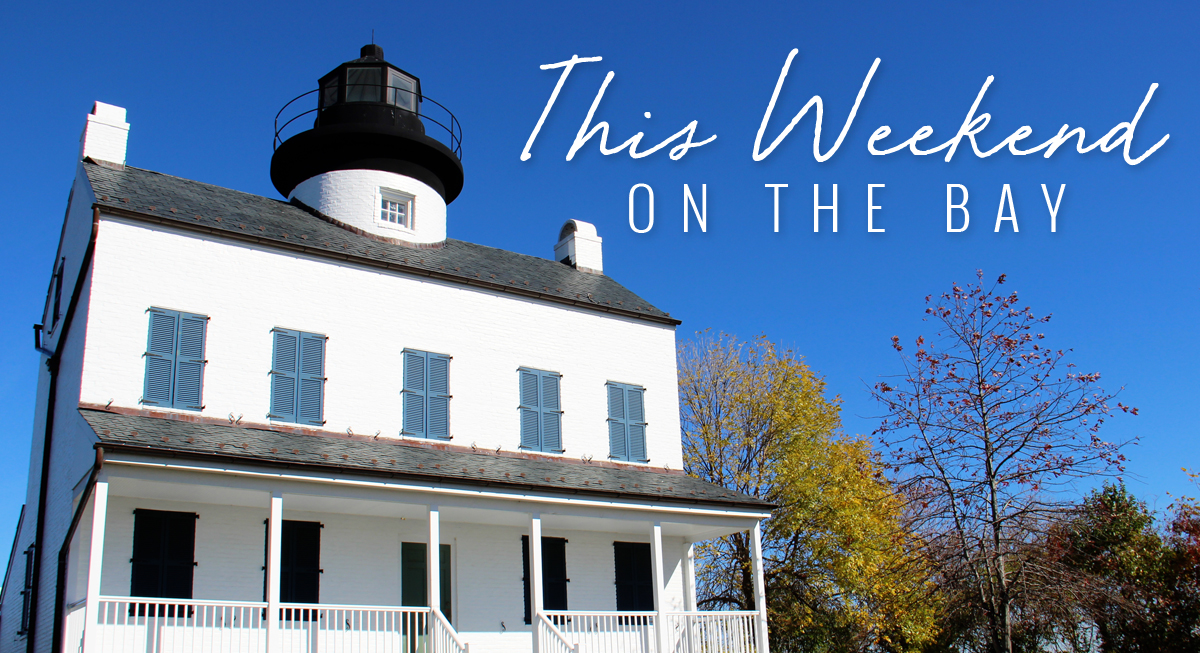 November 2: EYC's A Night of Indulgence II, Casino Royale
7 to 10:30 p.m. at the Porsche Dealership in Annapolis. Indulge in an evening of gambling, spirits, and fine foods while raising funds to support the Eastport Yacht Club Foundation's marine and maritime education and scholarship programs.
November 2: Privateer Party
5:30 to 9:30 p.m. at Historic London Town and Gardens in Edgewater, MD. Dress up in pirate attire or cocktail dress and enjoy local food, live and silent auctions, dancing, rum tastings, and more. Tickets $100. Benefits Historic London Town.
November 2-3: 61st Annual Urbanna Oyster Festival
Come by land or by boat to this walking pay-as-you-go festival in Urbanna, VA. Wine and oyster pairings, craft beer tastings, oyster shucking contest, antique car show, educational exhibits, and vendors serving these bivalve delicacies every way you can imagine!
November 3: Fish For a Cure
The Shore Party is officially sold out! But you can still support our team, Team FishTalk/PropTalk by making a donation before 6 p.m. on Saturday, November 3. No donation is too small.
November 3: The 21st Annual MRE Tug of War
The Maritime Republic of Eastport faces off against the city of Annapolis at the crack 'o noon for the 21st annual Tug of War.
November 3: Baltimore Craft Beer Festival
1:30 to 5 p.m. at Canton Waterfront Park in Baltimore, MD. The Baltimore Craft Beer Festival features tastings from over 30 Maryland craft breweries and will also include a homebrew competition, live music, yoga, local food, and more. GA tickets $40, $45 at the door.
November 3: Wylder Hotel Concert Series
Live music by Roses and Rust. 2 to 5 p.m. at the Wylder Hotel in Tilghman Island, MD.
November 3: Oyster Jam and Brew Festival
12 to 4 p.m. at Phillips Wharf Environmental Center, Tilghman Island, MD. Featuring seven craft breweries and oysters from all over the state, giving you the opportunity to taste the differences between oysters grown in different areas of the Bay. Tickets $30.
November 4: Across the Bay 10K
The only way to walk or run across the Chesapeake Bay Bridge!
---
Upcoming Events
November 9-11: Norfolk In-Water Boat Show
November 9-11: Easton Waterfowl Festival
November 9-11: Colonial Beach Fall Rockfish Tournament
November 10-11: CBSFA Fall Rockfish Tournament