The vacation plans have been scuttled, summer camp is cancelled, campgrounds are crowded, and hordes of people are flooding to day-tripping destinations nearby—how the heck is anyone supposed to have any family fun this summer!? Thanks to this whole COVID-19 thing, finding recreational opportunities that offer both peace of mind and complete safety has become a huge challenge. We have a simple solution, people: now's the time to buy a boat.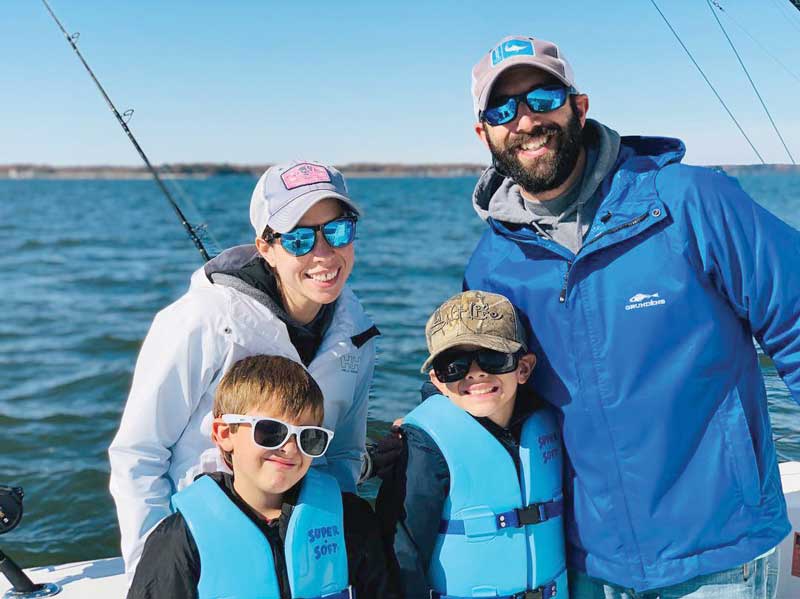 Yeah, sure, it was already a tempting prospect. But now that the vacation and recreation funds aren't going to be spent on their planned purposes, what better use for them than as a down payment on a boat? An example: let's say you've saved $5000 to take your family of five to the Bahamas for a week, socked away another thousand for the kids' soccer camp, and would have planned on spending one grand more for concerts and sporting events. You now have a chunky $7000 down payment. Apply it to a 24- or 25-footer that costs $70,000 and with current interest rates you could be looking at a monthly payment of under $400—less than a payment on a new car.
Added bonus: We'd bet that once you have that family fishing fun machine, you'll discover it brings more happiness, more smiles, and more joy to your brood than any week-long vacation ever could. Double Added Bonus: Unlike the spent-and-gone cash used for a vacation, you'll have an asset to sell at some point. Take care of the boat and in 10 years it'll still be worth $45,000 or so, which you can recoup (hopefully, for a down payment on a newer, bigger boat).
Another example: maybe you think it would be a whole lot less expensive to take the family golfing now and again? After all, that still puts you in a safe outdoors environment, right? Maybe so, assuming you can find a course that's not packed. But at an average per-person cost of $35 for a round of golf, your family of five will need to spend $175 to hit the links. Do that just twice a month and, guess what? You could have bought that boat!!
Meanwhile, setting the financial stuff aside, every time you and your family hit the water you can rest assured that you're in 100-percent ideal social distancing situation. Is there anywhere else you're less likely to trade germs with a stranger, than on a boat? Short of visiting the North Pole, we think not. With a new boat you can explore places you've never been, see wildlife that landlocked people will never get to glimpse, and enjoy adventures most families never get to experience. Oh, and lest we forget to mention, you'll also be able to catch more, bigger fish!
There truly has never been a better time to buy a new boat, people. Think about it.
By Lenny Rudow, Editor of FishTalk Magazine