Last week, Mike Ruth was in Solomons Island, MD, when he got the news that all boat owners fear: his boat had sunk in its slip in Deal Island. The boat, Chesapeake Born, is a 44-foot custom built workboat.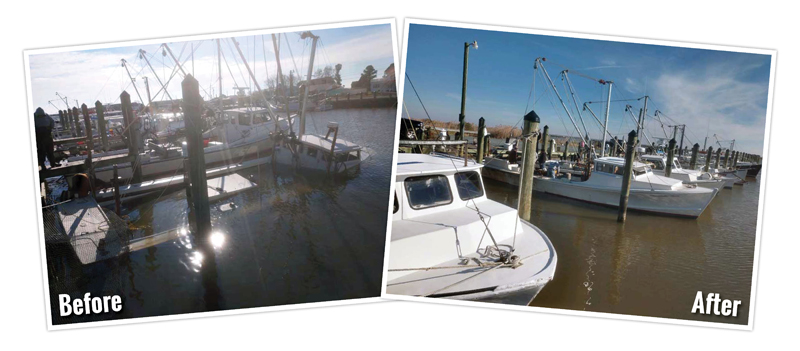 It was a very low tide that day, the wind had blown much of the water out, and when the tide began coming back in, the stern of Chesapeake Born became stuck under the dock. As the water continued to rise, the boat began to fill with water.
Mike quickly made the drive back to Deal Island, where a large group of friends from Kent Island met him to assist with winches and pumps, and with all of the extra help the boat was up and floating by that afternoon. Annapolis Diving Contractors was on-hand to assist if needed, and it was determined that underwater assistance was not necessary.  
Just two days later, Mike was able to make the trip back to his home port of Kent Island to resume oystering. It's amazing what a little determination and perseverance can accomplish!