Even though many of us are still lamenting the end of summer, there is another group of people already thinking of Christmas. More specifically, stringing hundreds of Christmas lights on sail and powerboats and attending the local lights parade. Each year there are several lighted boat parades up and down the Chesapeake Bay, and after attending several parades over the years, we've come up with some tips to help you make the most of the spectating experience.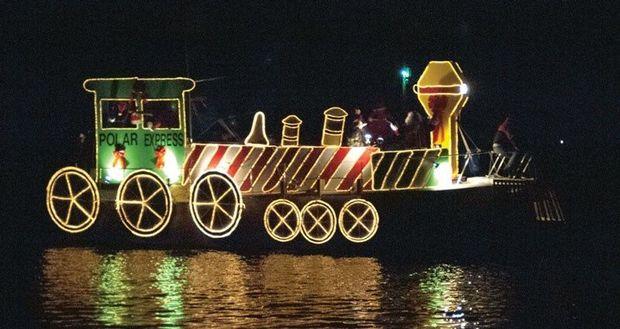 Always pack more layers than you think you need. You can always take off extra layers and leave them in the car. Bring mittens, a winter hat, scarf, coat and leggings or long-johns under pants.
Wear warm shoes and socks. You will be standing outside, either on a dock, seawall, or beach, so this is not the time for cute heels and boat shoes. Wear winter boots and bring hand/foot warmer packets for 'just in case.'
Thermos of hot chocolate, tea, or coffee. These events are often family affairs so please leave the alcohol at home. Warm up at the bar after the parade.
Have a parking plan in place. Certain areas might be harder to find parking in, so find out beforehand if there is a garage or free street parking. That way you won't waste time searching for a spot and miss the parade.
Bring a blanket. If it's extra cold, chances are you will want something more to wrap around you.
Bring collapsible chairs.
Bring a camera with a night setting. We are always looking for great lights parades photos! Send to

[email protected]

Bring snacks.
Bring the whole family! Kids, grandparents, everyone. But before you bring the dog, check to make sure pets are allowed. And if they are, bring a sweater for Fido as well.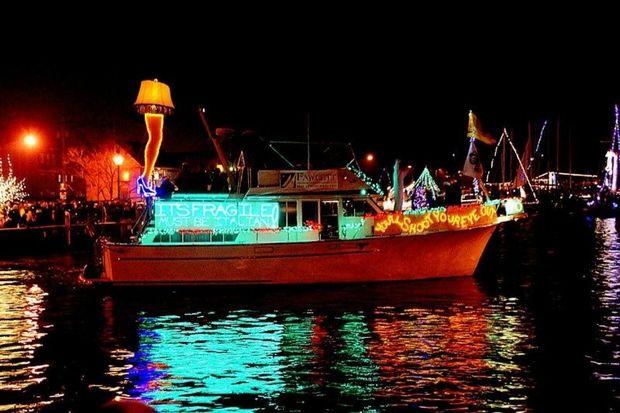 For tips on building a lighted boat display, click here.
For the list of 2019 lighted boat parades on the Chesapeake, click here.