Every fall, we at PropTalk ask ourselves: How can we best welcome boaters to the boat shows and to our beautiful, historic city? We try to anticipate what they will ask at the PropTalk/FishTalk booth and how they may spend their time outside the show gates. As when our closest friends come to visit Annapolis, we want to make sure that out-of-town boaters spend their precious time wisely and have a great time.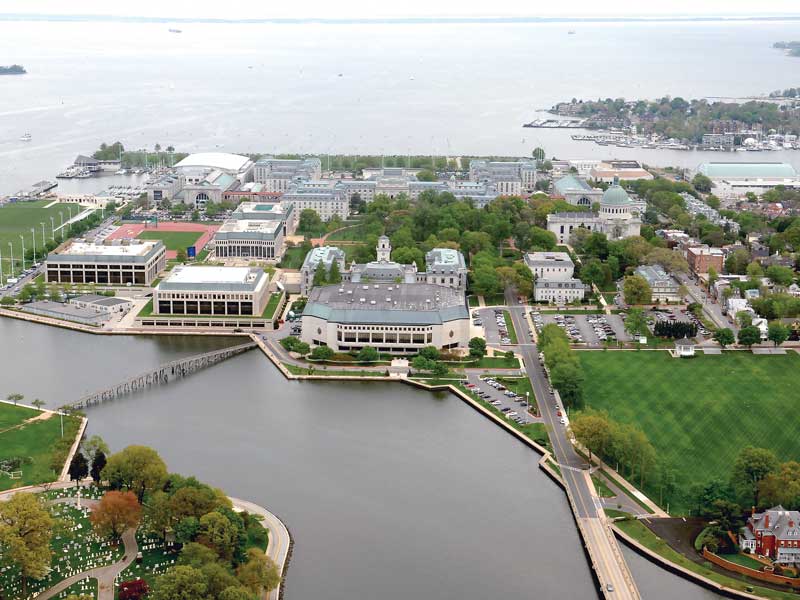 With input from PropTalk staffers, here are 10 things to do in our capital city outside the gates of the Annapolis Powerboat Show, October 5-8, or anytime. Most of our suggestions are within walking distance of the main boat show gate, with a few favorites slightly farther away. 
Annapolis, MD
1. Test the crab cakes. 
The top question posed to PropTalk staffers at boat show time is "Where do we find a good crab cake?" Close to the show, we recommend ordering crab cakes at the Dock Street Bar & Grill or Choptank Restaurant. If you walk or take a water taxi across to Eastport, you will find the best crab cake in town at the Boatyard Bar & Grill. If you like a crab shack atmosphere with picnic tables outside, check out Wild Country Seafood behind the Annapolis Maritime Museum.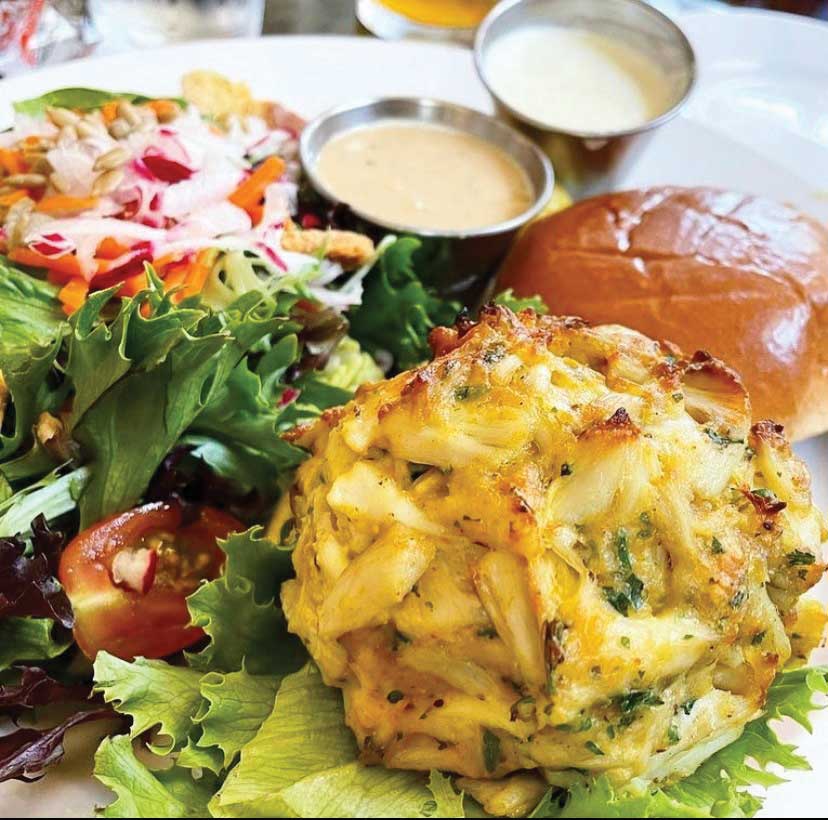 2. Say "hi" to George.
See that pretty white building at the highest point in the Historic District? That's the Maryland State House. Our capitol welcomes visitors from 8:30 a.m. to 5 p.m. every day, free of charge, so long as they pass through a metal detector and have a photo ID. This pretty 18th century structure is worth seeing, even if you just walk through the first floor. In this place George Washington resigned his commission in December of 1783, and a month later, the Treaty of Paris was signed there, ending the Revolutionary War and making Annapolis the nation's first peacetime capital. You can say "hi" to the bronze Washington statue in the Old Senate Chamber right there on the first floor.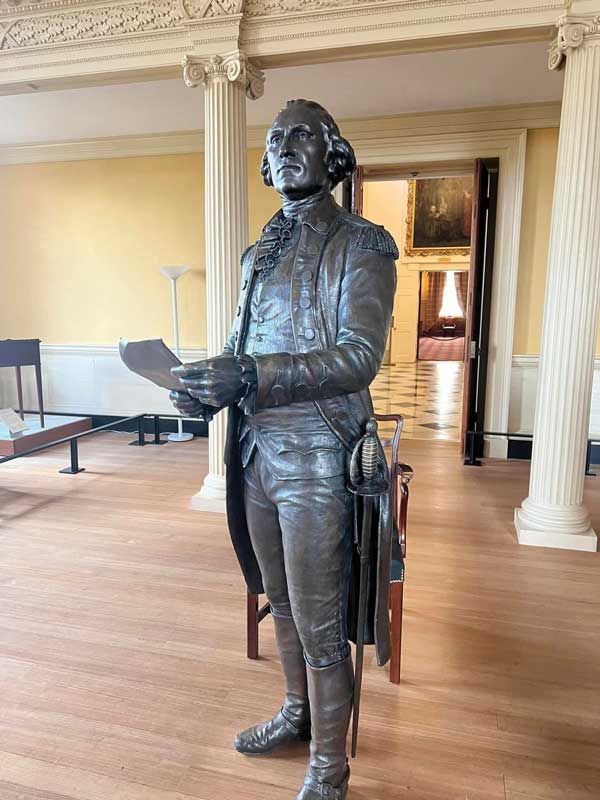 3. Stroll the Yard. 
The first thing you should know about the U.S. Naval Academy is that you're welcome to stroll around the "Yard," as they call the campus. To visit, walk through Gate 1 (one block from the boat show); bring a photo ID and plan to walk through a metal detector. At the Visitor Center (open 9 a.m. to 5 p.m.) you may learn about and sign up for tours, as well as visit the gift shop. There is construction along the wall that overlooks the Bay, but the area by the Visitor Center offers a nice view of the boat show. 
4. Crawl the pubs. 
We trust that you'll find some fun pubs in Annapolis, but our graphic designer Royal Snyder offers a new twist on an ordinary pub crawl: a haunted pub crawl! Halloween is coming soon, after all, so why not check out Annapolis Tours and Crawls and see if any of their organized pub and tavern crawls sound fun to you? 
5. Eat like a local. 
We at PropTalk don't get through a week without one or most of us eating a meal at the following Eastport spots: the Boatyard Bar & Grill on Fourth Street (for crabcakes, raw bar, and sandwiches), Davis' Pub on Fourth Street (crab pretzel, gumbo), Leeward Market on Second Street (Greek pizza), Bread & Butter Kitchen on Second Street (BBK breakfast sandwich, specials, scones), and the Eastport Kitchen (yummy burger, sandwiches). We also love the Market House downtown (Mediterranean or farmer's market bowl, steamed shrimp); you may see us having lunch there or at Sofi's Crepes at boat show time.  
6. Hit the new hot spots. 
New restaurant alert… times three! Around the corner from the show on Randall Street, try the GOAT, a cozy restaurant with a Mexican, pan-Latin American vibe. Leo Annapolis on West Street boasts the tagline "fresh, thoughtful, local." (Try the burger, snakehead, Cosmopolitan; weekend reservations recommended). Ambitious walkers may make the 1.6-mile trek to West Annapolis to sample the margaritas and guacamole at Agave Mexican Restaurant on Annapolis Street (plentiful street parking and a sizeable porch).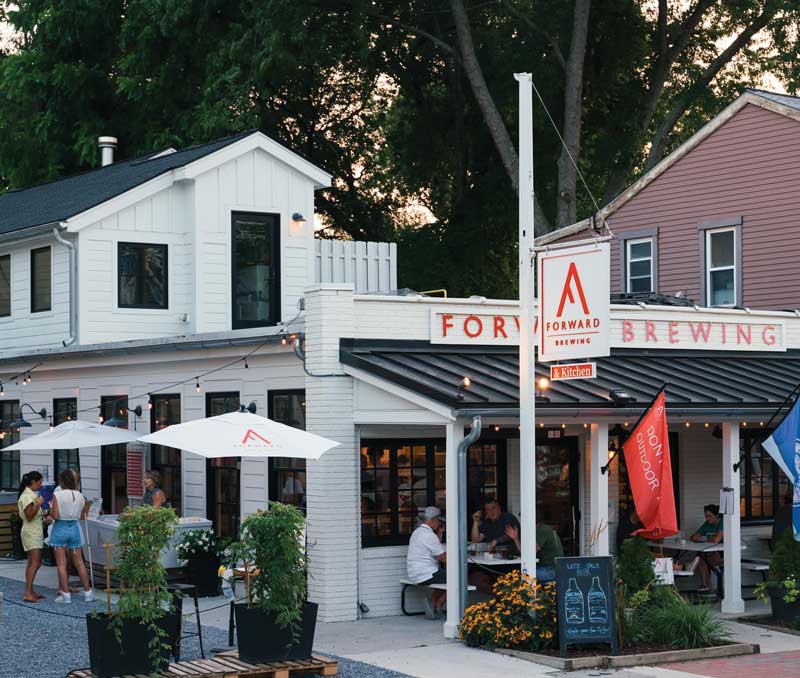 7. Drink like a local. 
Grab a locally brewed beer and bite to eat at Forward Brewing on Fourth Street in Eastport. (Crowlers or packs of beer to go are also available.) Also, if you like beer and oysters—together—you're in the right town; find an oyster shooter at Middleton Tavern, one block from the show gates. We know you're more likely to do this than #2. 
8. Get your game on. 
PropTalk production manager Zach Ditmars recommends GameOn Bar & Arcade, located next to the Graduate Hotel on West Street. He says, "This place is a step back in time. Check out the eclectic drink selection and grab your quarters for some Pac-Man, pinball, and skeeball nostalgia."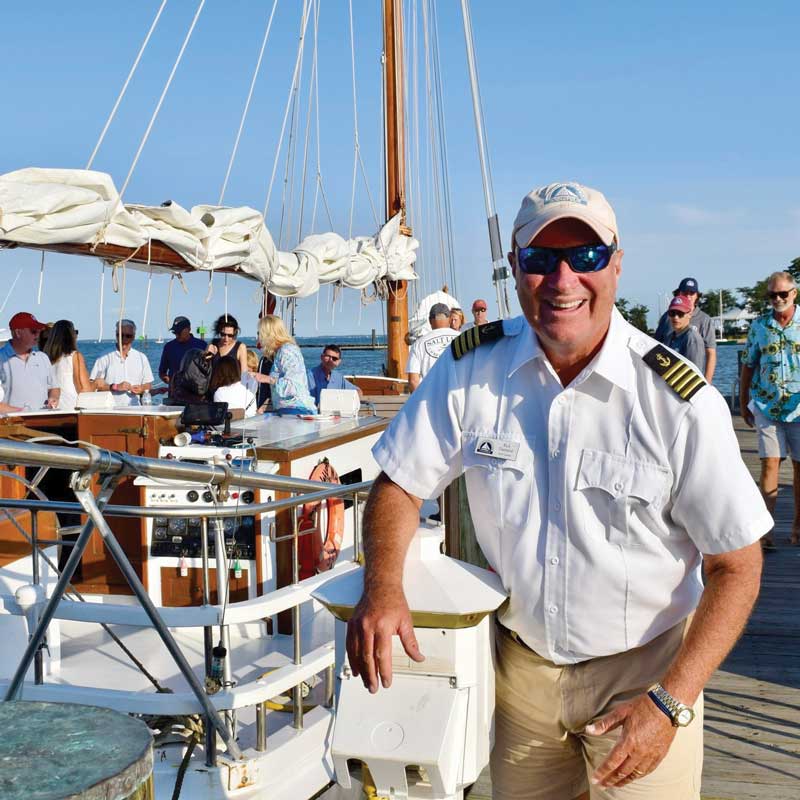 9. Take a breather.
Boat show, boat show… it's a lot, right? You're getting dizzy from seeing all those boats (and maybe that lunchtime Painkiller wasn't the best idea). Now what? If you make your way to Eastport, by foot or water taxi, there are "pocket parks" at most street ends, where you can sit on a bench, look out at the water, and reset. Stop in at the Annapolis Maritime Museum (open 10 a.m. to 3 p.m.) to learn about our town's maritime history and to enjoy the great view of Back Creek. 
10. Browse the Bookstore. 
It should be no surprise that PropTalk's editor Kaylie Jasinski is an avid reader. Locate her favorite Annapolis bookstore, Old Fox Books and Coffeehouse, on Maryland Avenue. Bonus: there's a charming patio/garden out back that's such a pleasant, quiet place to sip coffee, you may forget there's a boat show several blocks away. Closer to the show, try Back Creek Books on Main Street, where you'll find an interesting used, maritime, and rare book selection and a couple of neighboring ice cream shops.
---