Thomas Donley had a long and decorated career in powerboat racing. Now retired, his focus is on classic boats. When I sat down with him recently, Donley was prepping his 1956 Century Coronado for the Antique and Classic Boat Festival Father's Day weekend at the Chesapeake Bay Maritime Museum (CBMM), and reminiscing over his former racing days.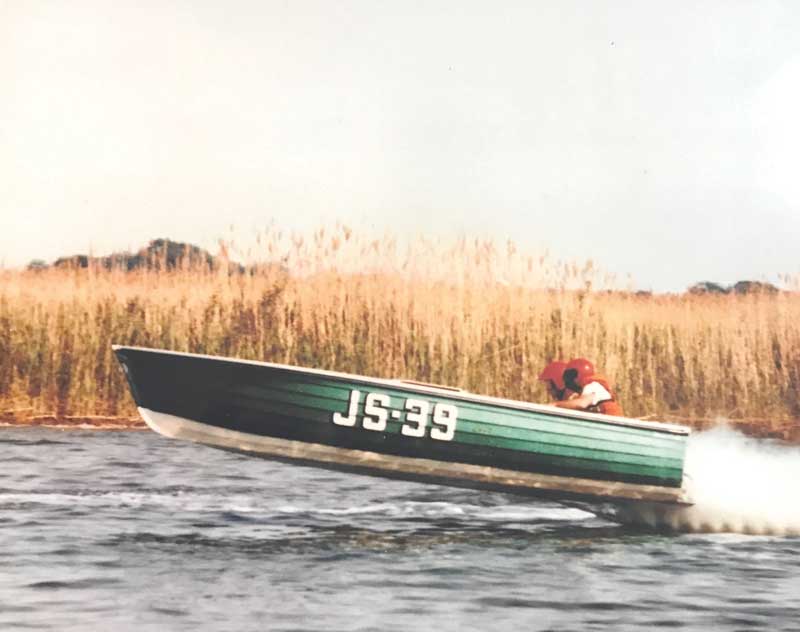 Donley started racing California Ski Racing Runabouts in 1963. He says, "It was rough back then, not like it is today. It was rough and tumble; if you didn't hit someone you were golden." He compared it to Nascar racing but made the distinction that while Nascar had rules "we (California Ski Boats) did not." But he had a blast in those races. His first Ski boat was named Hanky Panky. 
A few years later Donley raced in the 1968 Orange Bowl in Florida and took third place in a field of 24 boats. That year he renamed the boat Pandemonium. Now, Donley comes from a family of powerboat racers, so as his skills improved, they started making the boats even faster. 
"I was a Ford guy, so we started putting Ford engines in my SK boats," says Donley. "At the President's Cup Regatta in Washington, DC, I had a Nascar qualifying engine in my yellow SK boat." That boat was aptly named That Yellow Boat. 
Eventually however, keeping up the SK boats became too expensive. Donley says, "It got to the point where I couldn't afford the engines, though I loved the boat." But that didn't keep him from the race course; Donley simply switched classes from the California Ski Racing Runabouts to Jersey Speed Skiffs (JSS). His father actually owned the last wood JSS in existence, and Arthur Lilly of Lilly Sport Boats made a mold of that wood skiff in order to make a fiberglass model. That boat was named Punk after Donley's brother.
Over the years, Donley owned four skiffs and all were called UFO. "It was called UFO for a reason; I drove 'em high," says Donley. "Other people were afraid of my boat because of how high it rode. But I was there for a reason, not to fool around. Someone even said, 'he never takes his foot off the gas.'" That first UFO skiff is now owned by PropTalk contributor Ralph Cattaneo.
Donley, who started racing at the age of 20, competed for 30 years, and in those 30 years he never had any wrecks. He only "went in the water once" as he puts it. On that day he was racing with his sister. Donley says, "The helmets didn't fit well back then. My sister wore a wig to help take up the slack.That race we both fell out, and when the rescue people came and took off her helmet, the wig came off with it. They thought they half killed her!" chuckled Donley. 
Thankfully neither was hurt, and that was the only time he truly recalls ending up in the water. On his dad's boat however, they painted the numbers on the bottom of the hull so when it turned over you would know who it belonged to. These are the stories Donley remembers most fondly, racing with his family.
"It was a family affair; mom, dad, sister, brother," he says. "I had raced for 30 years, but then my dad passed away and it wasn't fun anymore. I got second in my last race and just decided 'I'm going home.'"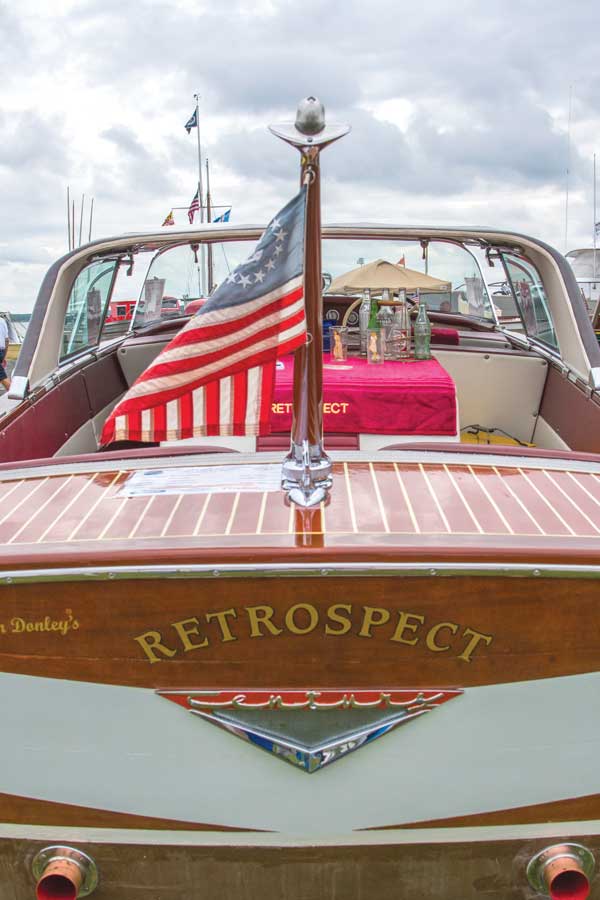 Twenty years later Donley found his next passion—Century Coronados. In 1958, his dad owned a '57 Coronado, and he tells me, "only 200-some were ever made, so when you saw one it was a big deal, like seeing a Rolls Royce." Those were the largest boats that Century ever made—21-foot with African mahogany and seating for nine or 10 people.
His passion stoked, Donley began searching and ended up purchasing the last Century Coronado built in 1958. He named it Retrospect, "for pop." 
Of his former racing career, Donley says, "If you do something for 20 years and don't learn something, there's something wrong with you. Especially at 120 mph." When it stopped being fun, after his dad passed away, he switched to the Coronados. "This is what I enjoy now," he says.