If you're not ready to buy a boat or would rather have someone else do the maintenance and work, as a co-owner of the Chesapeake Boating Club, Kevin Ryman knows how to make boating accessible and affordable for you through boat sharing.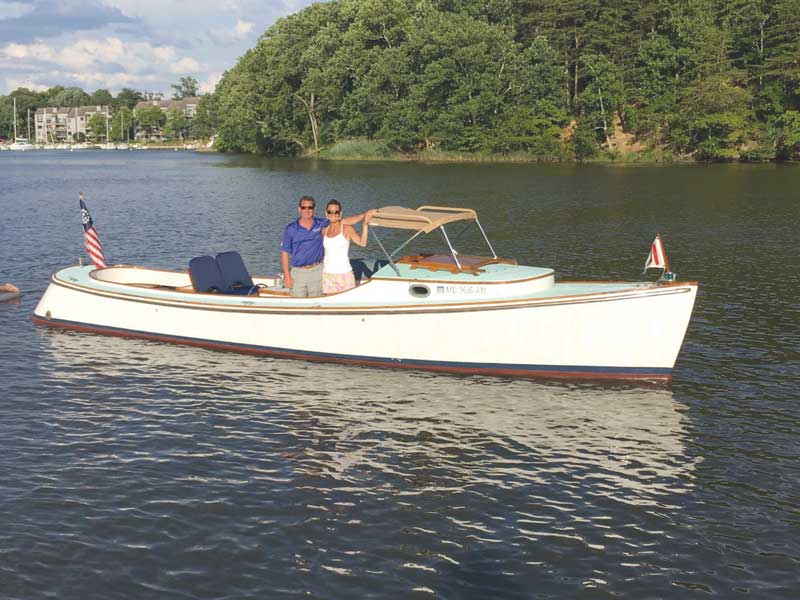 He began with the boating club in 1995 and has helped it expand, change, and find its niche in the booming sharing economy. Sharing is the hottest trend; you only need to think of Uber, Lyft, Airbnb, shared workspaces, or renting clothes via Rent the Runway. It's a model that has been popular in the boating community for at least the last two decades.
"I've always been intrigued with the concept. It's such a great solution for so many people," said Ryman. 
The Chesapeake Boating Club allows members to use its fleet of sail and power boats for a yearly membership fee. Members book online and take the boat out for the day or longer. The yearly fee is in lieu of boat payments, insurance costs, dock fees, and maintenance. 
"There are no repairs, no depreciation," he said. "The only thing people are giving up are the headaches."
He likened the program to a health club membership in that members can use all the pieces of equipment. At the boating club, powerboaters can select from 19-foot center console power catamarans, 22-foot runabouts, Rampage Cuddy Cabins, Albin 28s, and Albin 36s.
"Every time we fill up our membership, we add another boat." 
The club shares the dock at 213 Eastern Avenue in the Eastport section of Annapolis with J/World Performance Sailing School. Ryman said the school is a nice fit with the club, a resource to gain knowledge and experience without leaving the property.
"We give orientations to each of our boats, but the school is right there for boaters who want or need lessons."
Ryman grew up boating on the Bay. "I grew up playing on the water. My parents always had boats," he said. As a teenager, he worked in the parts department at Backyard Boats, and one day found himself racing on a Cal 40 and was hooked.
These days, when he's not sailboat racing, you can find Ryman messing about in his Hooper Island Draketail Catbird. 
To learn more, check out the Chesapeake Boating Club.
By Carrie Gentile
---
If you are ready to buy a boat, check out PropTalk's Boats for Sale page and our article, "How To Buy a Boat."