We asked Donna Morrow, Maryland DNR's program manager of Chesapeake and coastal service, about news in the Maryland Clean Marinas Initiative, which offers marina and boatyard operators and recreational boaters the opportunity to participate in efforts to protect Maryland's natural resources.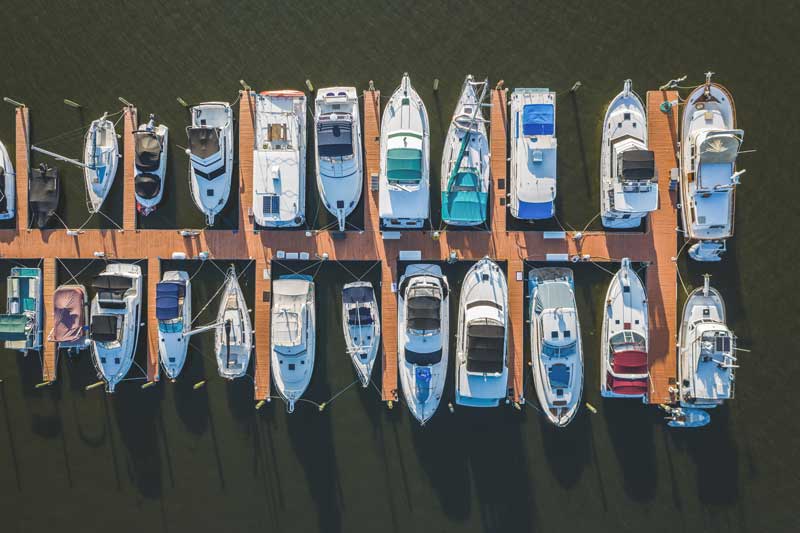 Maryland Clean Marinas
Why would you recommend that boaters choose Maryland Clean Marinas?
Simply put, certified Clean Marinas are likely to be a better experience for the customer whether that means cleaner grounds and bathrooms or a more organized service department that saves time and money. The certified Clean Marinas have also invested time to make sure they are preventing pollution and waste from their routine operations, something that matters to boaters who love the water, too.
How can one find a Clean Marina?
We maintain a list and an interactive map of the certified Clean Marinas on our website: dnr.maryland.gov/boating. Clean Marinas also have permission to use our logo in their advertising, and they are given a window decal, sign, and flag to help identify them on site. They are also marked in PortBook (one of PropTalk's sister publications),
What do you wish more boaters knew about the Clean Marina Program?
First, there is a lot more to being certified than boaters may see. Clean Marina managers work at staff training, emergency planning, and contract language to run a tight ship. Second is that boaters should respect and follow rules at any marina. There are important reasons that marinas/boatyards strictly control what is allowed in dumpsters or what they may collect for recycling (both liquid and solid).
I have talked to many marinas who tried to provide recycling, but boaters kept putting trash in the bins. It became too much work to sort it all out, so the marinas had to stop offering recycling. Boaters and marinas are partners in the protection of our waterways.
Anything new and exciting to report? 
We started off 2020 with two new Clean Marinas: Gratitude and Osprey Point in Rock Hall, so I hope that's a good start! And just a reminder that boaters can protect our waters in lots of ways; we have many resources for boaters on our Clean Marina Initiative website.