The Mariners' Museum and Park Announces $1 admission for all time starting November 17. The entire Museum team is incredibly proud and honored to make this announcement.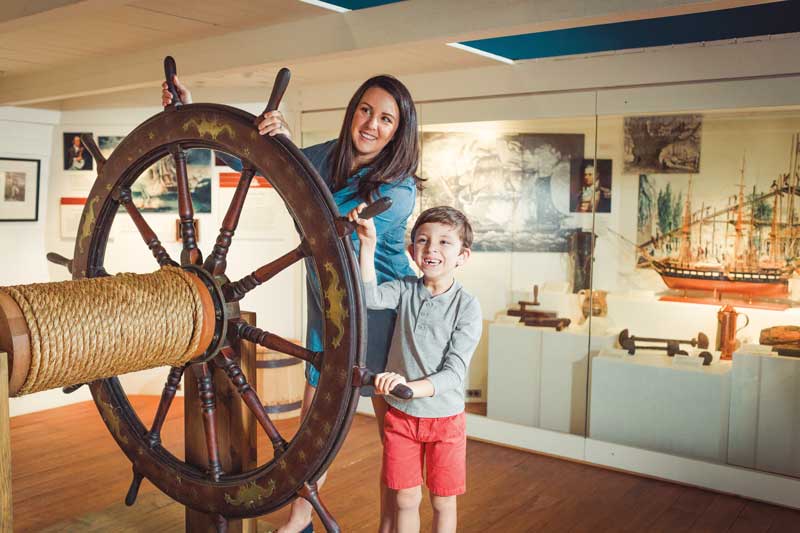 The Mariners' Museum and Park's mission is to connect people to the world's waters, because through the waters - through our shared maritime heritage - we are connected to one another. Whether through career, culture, family, or leisure, everyone has a tie to the water, and the Museum celebrates this truth. One dollar admission reminds us that we are one local, regional, national, and global community connected through the water.
Over the past three summers, the Museum offered guests $1 admission and saw results that were both inspiring and humbling. Summer visitation increased more than 200%, giving local and national guests the opportunity to experience first-hand the incredible stories told in the Museum's collection. The move to $1 admission for all time allows the Museum to continue serving the community by breaking down barriers, financially and culturally, and allowing people of all backgrounds to come and enjoy the Museum.
Howard Hoege, President and CEO of The Mariners' Museum and Park, spoke to these results. "We take our mission very seriously, and I am incredibly proud to be at an institution whose board, staff, volunteers, and supporters have so completely embraced eliminating the barrier to entry to our Museum. Our experiments with $1 admission have tripled the number of children in our galleries, and increased diversity in all of its forms."  
The Museum's galleries will continue to be brought to life with special activities and programs that are free with Museum admission. Maritime Mondays, which features story time and a craft for children, will return on select Mondays. Additional free, ongoing programs include Civil War Lectures and Round Tables, Maritime Connections Lectures, and many others. 
The Museum will also be introducing Friendly Hours on the second Sunday of each month starting in December. Friendly Hours is an inclusive time where guests with mobility, cognitive, or physical challenges can experience the Museum in a less crowded environment with reduced sound and lighting. Friendly Hours will be from 9 - 11 a.m. on the respective Sunday beginning December 9.
$1 admission is part of a broader access program at the Museum that will increase access to quality education and cultural experiences. This includes lower pricing for students, groups, scouts, and other organizations.
Arlene, Member of The Mariners' Museum and Park, was thrilled to hear about $1 admission for all time. "I am really excited about $1 admission starting for all time. The retirement community I am in had a day trip to The Mariners' Museum this past summer because of $1 admission, and now they will be able to make trips more often," said Arlene.