His background is not what you'd expect for someone in charge of an internationally known maritime museum. Howard H. Hoege III had a career in the U.S. Army, is an attorney, and worked on the Senate Armed Services Committee before taking the helm at The Mariners' Museum and Park in Newport News, VA. But he fits the position perfectly, like your favorite pair of old boat shoes.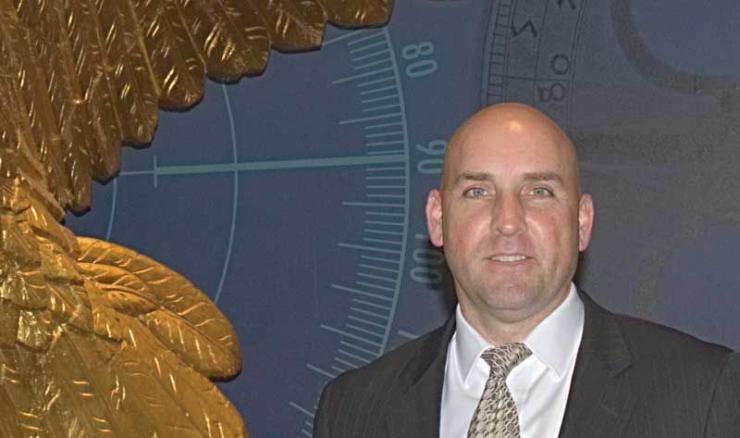 Hoege was born in Germany, the son of a U.S. military father. After he grew up, he followed suit and joined the Army. He rose to platoon commander. The Army recognized his keen intellect and paid for him to attend law school at the University of Virginia. In return, Hoege spent six years in the Judge Advocate General's Corps. He served in Iraq. After the military, Hoege started a consulting business. One of his clients was The Mariners' Museum. When the museum's previous president and CEO left for a new job, the board asked Hoege to fill in while they shopped for a replacement. It did not take the board long to realize they did not need to shop, as the prefect replacement was already at the wheel.
David F. Host, who was on the museum's board at the time, notes that "Hoege is such a dynamic leader. He has brought marvelous ideas to the museum." Hoege is not lacking nautical experience. He grew up visiting his grandfather first in New York and later in coastal Georgia. Captain Frank Anderson took young Howard fishing in Long Island Sound on his cabin cruiser. Capt. Anderson eventually moved to St. Simons, GA, and became a licensed charter captain. Howard continued his visits, running the boat, learning to fish the Georgia inlets, and improving his overall seamanship skills.
Hoege practices what is generally called the servant style of leadership. Servant leadership is a term first used by Robert Greenleaf in an essay published in 1970. Essentially, servant leaders encourage and support their subordinates so they can reach their highest levels of success and creativity.
Hoege says, "I depend on the museum employees. It is my job to empower each one." For example, when the museum scored the Oracle America's Cup yacht, they hired a consultant to design the exhibit. The consultant estimated it would take two years and over a million dollars to get it up and running. Hoege decided to let his staff take a crack at it instead. His team had the exhibit, which is stunning, open in 10 months at a greatly reduced cost of $350,000.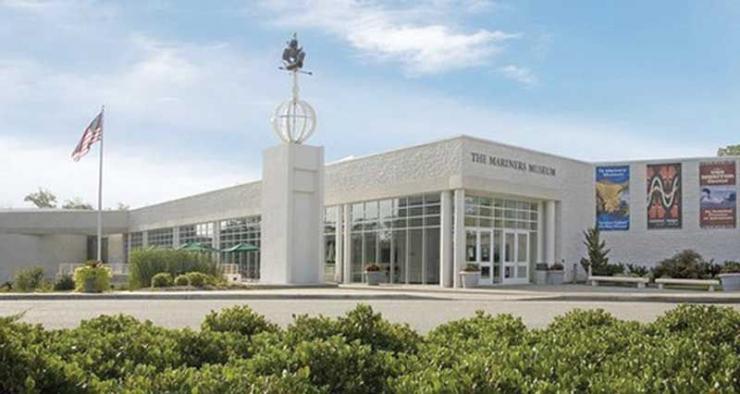 One of Hoege's biggest challenges is adapting the museum so it touches a diverse clientele. Many guests are avid boaters, who may have traveled from overseas to visit. Others visitors might be local school children who don't know a bow from a stern. He wants everyone, regardless of background or age, to find a connection at the museum.
Hoege believes they are making progress. He is especially proud of the day when two very different visitors found a connection at the museum. A young African-American girl came to visit in the morning. She had a unicorn on her shirt. She was underwhelmed until museum staff took her to see a ship model that had a unicorn figurehead. She was delighted! "I didn't know you could put unicorns on boats," she exclaimed! And the same day, a World War II vet came in and found the model of the SS Strathnaver. That ship took him toward Europe before he parachuted into Normandy. He even found his old cabin. "We have something for everyone," noted Hoege.
Under Hoege's leadership, the museum has thrived. During the summer, a reduced entry fee caused attendance to explode to 60,000 guests. And that was just in the summer. Previously, the museum had 46,000 visitors during an entire year! Hoege is understandably proud of the increased attendance and especially the diverse backgrounds of attendees. He repeated the museum mission statement, "We connect people to the world's waters because through the waters - through our shared maritime heritage - we are connected to one another." If you have even the slightest interest in the nautical world, you simply must visit The Mariners' Museum.
by Kendall Osborne