The Marine Trades Association of Maryland (MTAM) on-the-job training program aims to build a sustainable workforce for the marine trades in Maryland. Its program consists of recruiting young people to the industry, training them in a six-week on-the-job practicum, and matching workers to immediate job openings within the industry.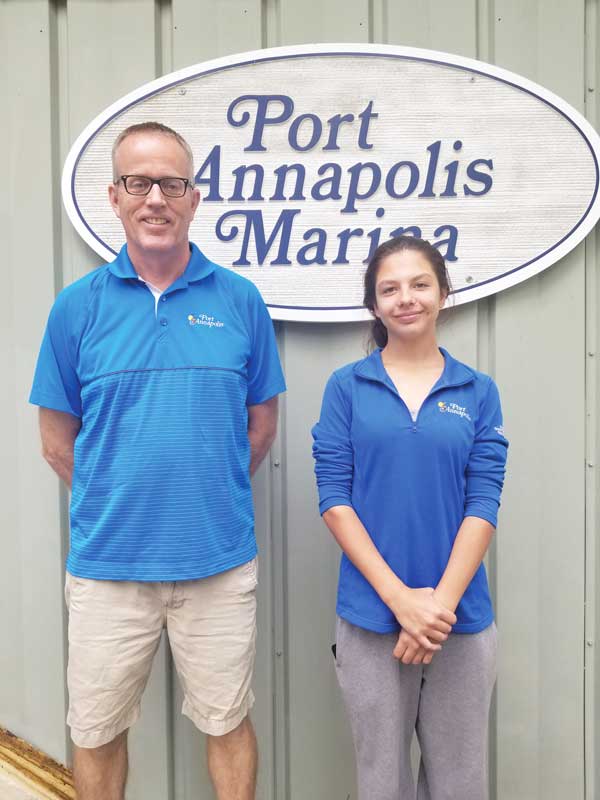 MTAM would like to congratulate Carly Remmers on the completion of her six-week on-the-job training (OJT) at Port Annapolis Marina in Annapolis, MD. Remmers is currently enrolled in the Center of Applied Technology South's Marine Service Technician Program and is able to work part time at Port Annapolis while she completes the course. During her six weeks of on-the-job training, Remmers learned the names of various tools and boat terms and gained experience cleaning and waxing, mixing and grinding fiberglass, and painting. 
Richard Krolak, service manager at Port Annapolis Marina and Remmers' mentor, made sure she received instruction on smart maneuvering in the yard and around the boats. "It's important for new people in the industry to learn the protocol for getting on and off boats," Krolak commented. "It may sound odd, but for the sake of safety and keeping things clean there's a way to do it. It's not usually intuitive." 
Remmers expressed the helpfulness of receiving guidance from individuals at the marina who have been practicing their craft for years. She plans to one day become a systems mechanic. "It will happen eventually," she said. "You have to start somewhere."
MTAM would also like to congratulate Lee Ralston on the completion of his six-week OJT at Port Annapolis Marina. Ralston earned a mechanical engineering degree from the University of Maryland in 2011, worked in plumbing design after graduation, and later gained experience at an engineering firm. Ralston grew up boating in Salisbury, MD, and found that the engineering offices he was working in were too far from the water he longed for. "I wanted to have a job where I loved what I was doing," he said, "and sitting in an office all day wasn't it."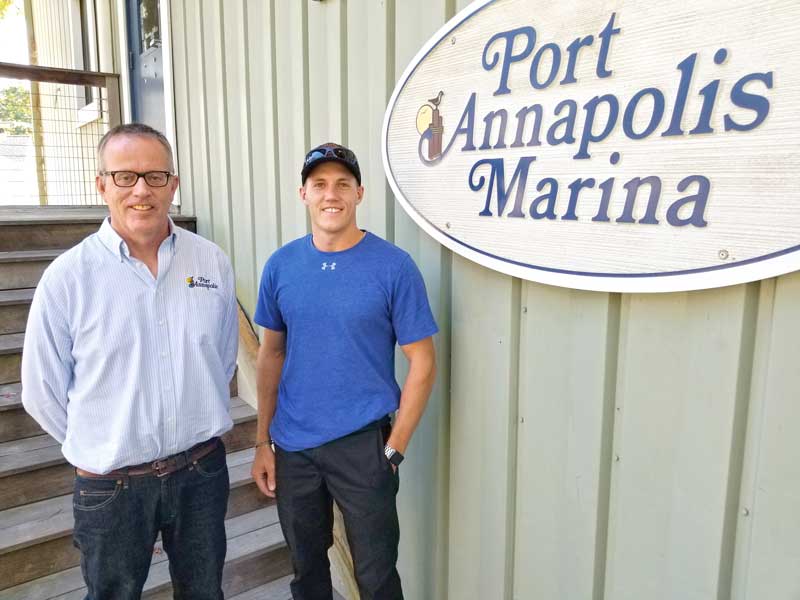 During his six weeks at Port Annapolis Marina he learned the different systems in a boat, what to do when hoses are below water level, and how to navigate an electrical panel, use a multimeter, check for good connections, troubleshoot an electrical system, and replace fresh water pumps. He also gained rudimentary experience with fiberglass and gelcoat. 
"Lee is conscientious and takes pride in his work," said Krolak. "If he continues to build on his boat knowledge, he will go far in this industry."
Ralston took a full-time position at Port Annapolis Marina upon the completion of his training. "The days go by quickly," he said. "It's nice to be granted some autonomy and be treated with some trust in your work—not every place is like that. Plus, I get to be outside, and you can't beat the water view!"
Hayden Foy, a service technician/equipment operator at Maryland Marina in Middle River, MD, has been officially employed in the boating industry for the past three years. He was detailing boats in 2016 when he heard about MTAM's OJT program.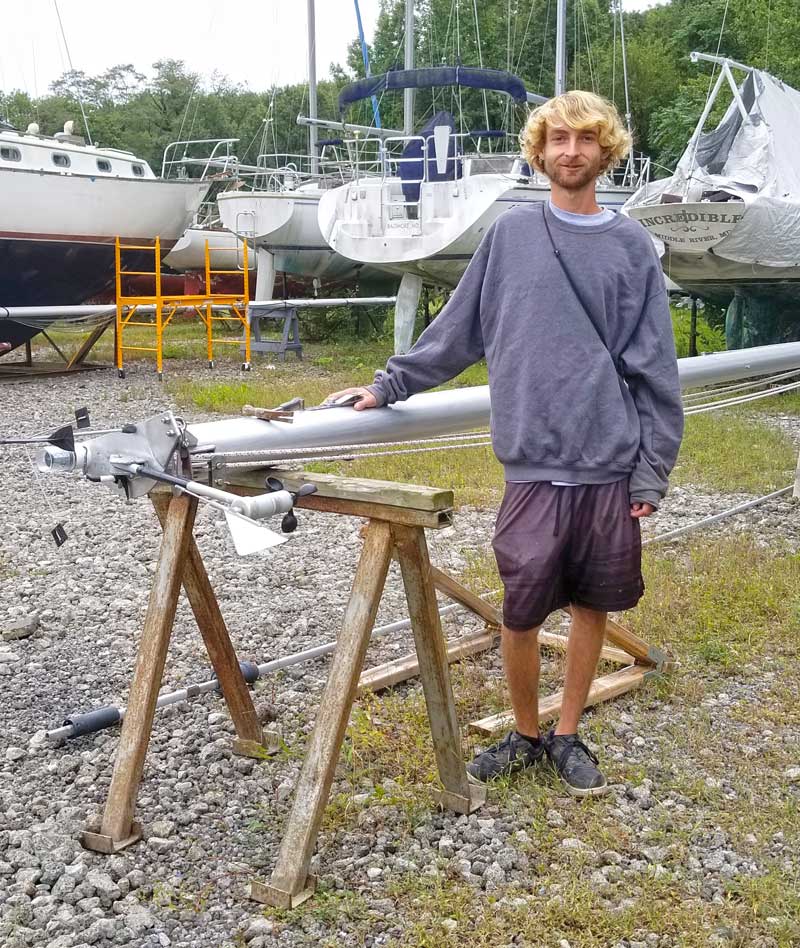 During his training, Foy had the opportunity to do a lot of service work to include engine maintenance, electrical systems, oil changes, compression checks, bilge cleaning, and assisting head mechanics. 
At the end of his on-the-job training, Foy, at the time a liveaboard, kept his boat at Maryland Marina. "Someone there heard I had experience in the industry," he said. "They were having trouble finding someone with industry experience, so they emailed me, asked me to come in for an interview, and hired me," he explained. "They hired me originally to operate the forklift and help with the dry sail, but then they figured out I could fix stuff and put me on service work."
As of mid-November, Foy was getting boats into dry storage but was also in the midst of attaching new rigging, getting ready to step a mast. He would like to one day be a head diesel mechanic and will attend a Yanmar course in New Jersey after winterization slows down. 
Foy believes MTAM's six week on-the-job training is a great way to see if the boating industry is a 'good fit' for an individual. "If you really like working with your hands, it is a great career," he said.
To learn more, visit mtam.org.