The Marine Trades Association of Maryland (MTAM) on-the-job training program aims to build a sustainable workforce for the marine trades in Maryland. Its program consists of recruiting young people to the industry, training them in a six-week on-the-job practicum, and matching workers to immediate job openings within the industry.
Connor Perreault Gains Skills at Annapolis Harbor Boat Yard
MTAM would like to congratulate Conner Perreault on the completion of his on-the-job training and the start of his position at Annapolis Harbor Boat Yard (AHBY). Perreault learned about MTAM's six-week, on-the-job training program at the Eastport Yacht Club's Marine and Maritime Career Expo in February of this year.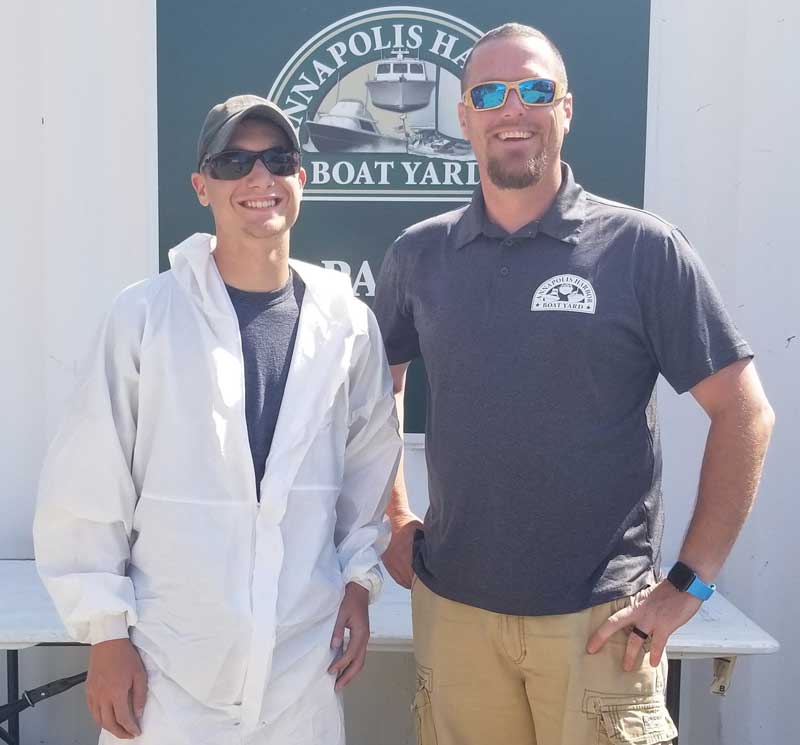 Perreault's father was in the Coast Guard and was the main encouragement for his entry into the recreational boating industry. He had limited experience in the industry before participating in the MTAM program and says he was exposed to many new things at AHBY. Perrault has gained experience launching boats with the 35-ton Travelift and doing electrical work, fiberglass work, and mechanical work on engines. He also learned how to replace the mast on a sailboat.
Perreault was moved around to different areas of the boatyard in order to gain a wide breadth of experience and a comprehensive understanding of how the different pieces of the business interact. AHBY owner and MTAM president John Norton explains that this holistic approach to on-the-job training allows AHBY leads to discover where a trainee's strengths lie and in which area they may be best suited. Norton made a point to commend Perrault on his great attitude and readiness to work. Perrault made mention that he especially enjoyed the work environment created by AHBY. 
Edward Gary Learns More about Hospitality at Harbor East Marina
MTAM would also like to congratulate Edward Gary on the completion of his six-week on-the-job training program at Harbor East Marina. Gary learned about the program when he met MTAM representatives at the Baltimore Boat Show in January. Eric Bradley of Oasis Marinas was one of these representatives to whom Gary relayed his sailing experience and search for a job in the recreational boating industry. Gary was later offered and accepted a position in the on-the-job training program with Oasis Marinas at Harbor East Marina.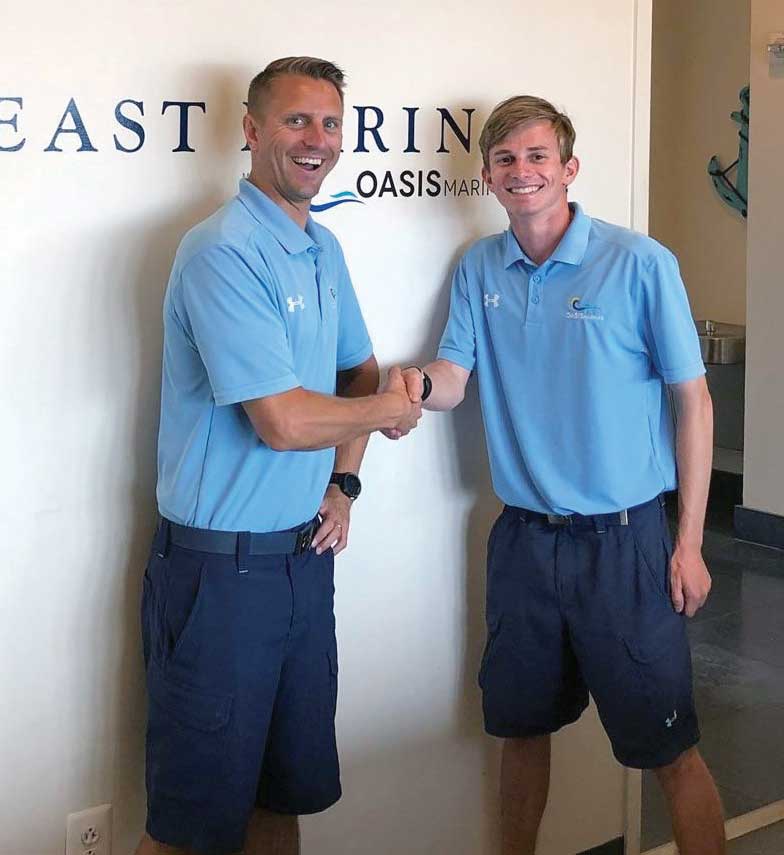 During his time at Harbor East this summer, Gary has been trusted with the opening and closing duties of the marina office and has learned how to utilize Oasis's online management system. He admits being comfortable with docking the larger boats coming into Harbor East due to his past experience as a skipper and reports that what he learned most about was the hospitality side of the boating business. 
Gary has proved exceptionally valuable to Harbor East not only because of his industry experience, but also because of his initiative. Andy Lancos, the account manager at Harbor East and Gary's direct supervisor, says Gary made it a point to familiarize himself with the restaurants in Harbor East in order to provide directions and recommendations to Harbor East patrons. Gary plans to pursue a career in the recreational boating industry and is still discovering what that will look like. He is presently employed full time at Harbor East Marina.  
---
This project is funded by the State of Maryland's EARN Maryland Grant Program, administered by the Maryland Department of Labor, Licensing and Regulation. For more information, visit mtam.org.