The Marine Trades Association of Maryland (MTAM) congratulates Garrett Kapinos on the completion of his On-the-Job Training (OJT) with Hoak Performance Marine (HP Marine) in Havre de Grace, MD.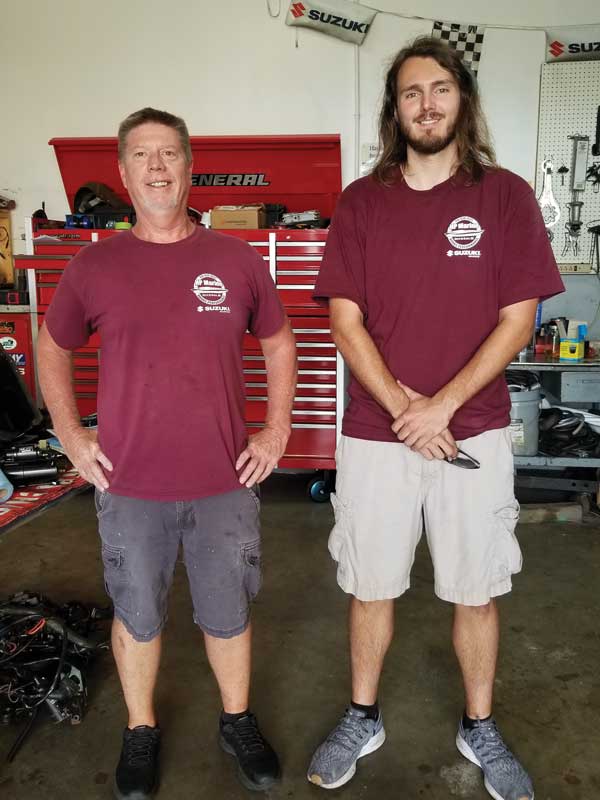 Kapinos worked at a local Firestone so that he could learn what he needed to work on his Mustang. He worked there for two years, but the "boat thing" had always been in the back of his mind. He stumbled upon the MTAM literature and decided to apply online. After an interview with HP Marine, he was quickly brought on to start his on-the-job training.
During his OJT, Kapinos helped move boats and pull motors. He serviced engines and impellers, installed water pumps, pulleda stern drive, and learned about the differences between car motors and boat motors. "There are a lot of similarities," he said, "but boat engines start differently and are cooled differently." Kapinos came into HP Marine with some tool knowledge having worked construction with his father over the summers. He had had no previous experience working with electricity but received an introduction to electrical wiring on boats.
Kapinos would recommend the program to others as a great way to get your foot in the door of the marine industry. "This was exactly what I was looking for," he explained. "Somewhere to learn hands-on, full-time."
Ethan Bartron completed his six-week OJT Program with Washburn's Boat Yard in Solomons, MD. A graduate of the Dr. James. A. Forrest Career and Technology Center's Carpentry Program, he enrolled in the carpentry program because he wanted to pursue a career path that allowed him to work with his hands and because woodworking was a hobby of his.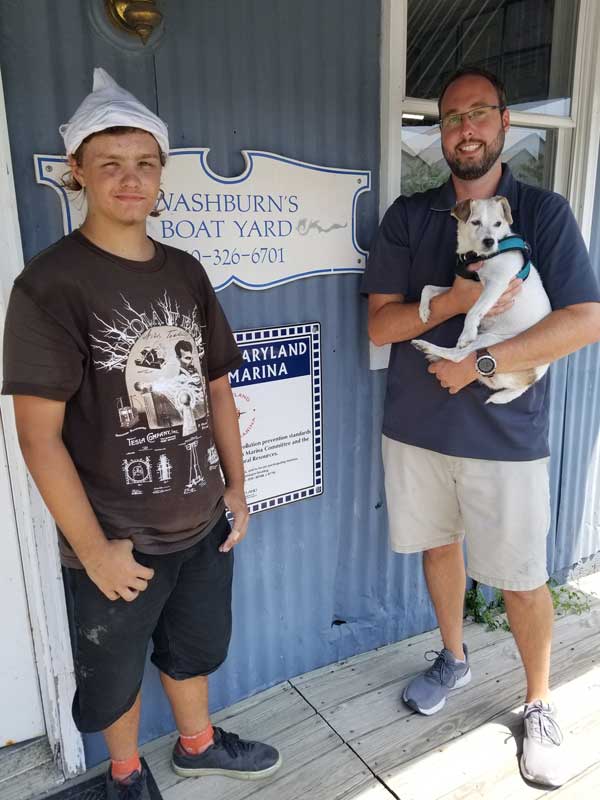 Barton's OJT consisted of sanding boat bottoms, removing barnacles, learning to replace a steering table, and troubleshooting engines. Because of his training at the Tech Center, he spent much of his time with Washburn's Marine Carpenter working on repairs.
Bartron is currently finishing his senior year at Great Mills High School and working part time at the boat yard. He plans to go into the marine trades field full-time after graduation and to continue his trades education. "I would recommend this program because it is nice to learn new skills," he said. "It's enjoyable."
To learn more about this training program, visit mtam.org.