The Marine Trades Association of Maryland (MTAM) would like to congratulate Nathan Williams on the completion of his six-week On-the-Job Training (OJT) with Worton Creek Marina in Worton, MD.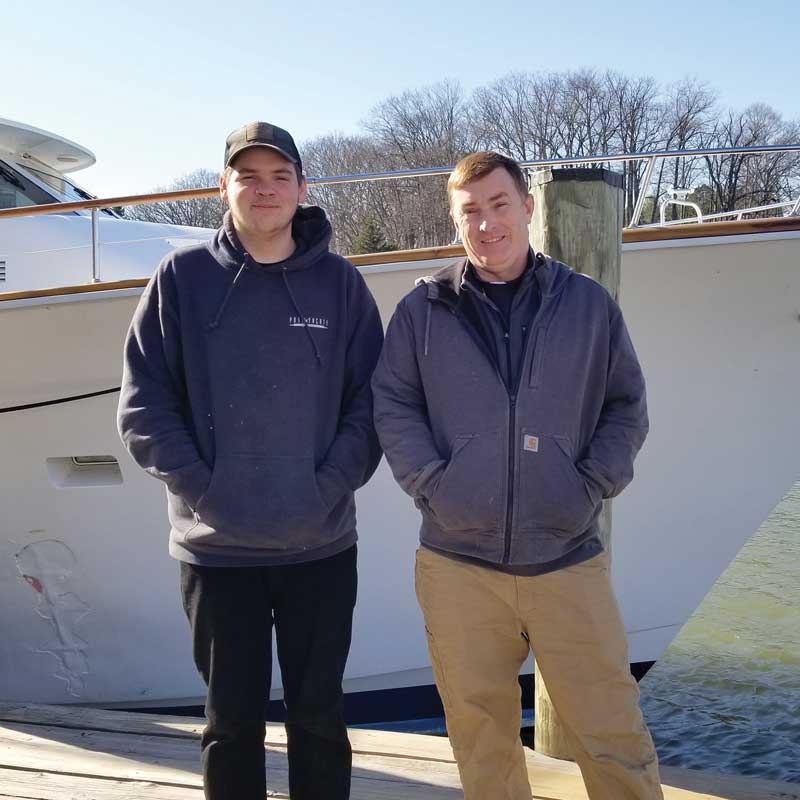 Williams grew up near the water in Kent County where his father was a dredge boat operator. He began working at a boat yard while he was a junior in high school, but later sought after a business who "really invests in their people." 
During his on-the-job training, Williams assisted customers with docking, fueling, and pump outs. At the marina's ship store, he completed inventories, purchasing, and provided customer service. 
"Nathan's strength is definitely customer service," said service manager Patrick Callahan. "He's very engaging and makes our customers feel welcome at the marina."
Williams moved into the operations of the yard, providing building maintenance, painting bottoms, and helping with a large fire restoration project. He is currently employed part time at Worton Creek Marina, until he graduates in the summer of 2020. 
---
Josh Critcher completed his six-week OJT with M Yacht Services in Annapolis, MD. Critcher grew up in the Annapolis area in a boating family and worked at the Annapolis Yacht Club while he was in high school. After graduating, he spent some time taking college courses in North Carolina, then came back home to take some classes at a local community college.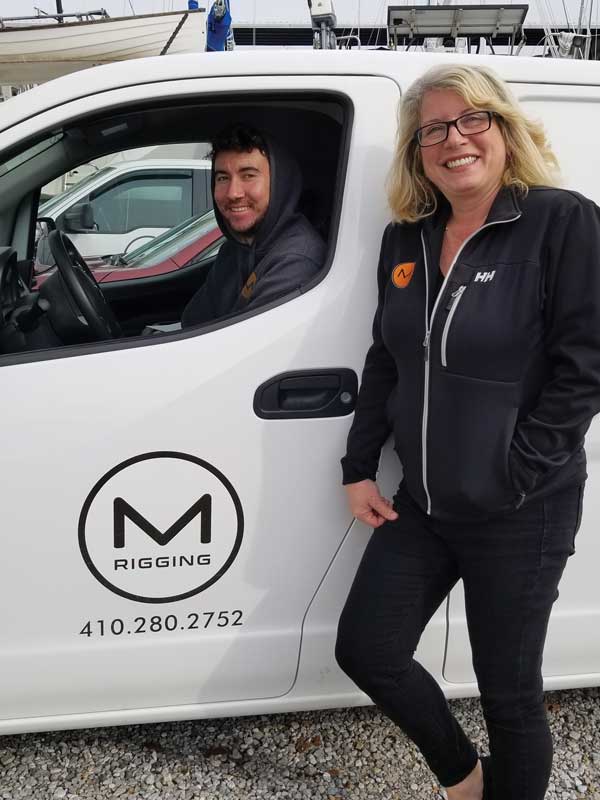 While training, he acquired many new boat terms and quickly learned his way around the yard. He helped step and un-step masts for rigging and was introduced to the different elements of boat refit and repair. He also spent time with M Yacht's welder fabricating chain plates. Having completed his six weeks, Critcher has stayed on as a full-time employee.
"In school, I was learning things, but it all seemed irrelevant. Everything you learn here has a purpose, a concrete outcome," he said.
"Josh is a great addition to our team, and it is thanks to Lia Jaros and the MTAM that many young people like him are interested in working in the marine industry," said Wendy Madden, human resources manager of M Yacht Services. 
---
"This is the first job I've had that I get up in the morning and I am excited to go to work," said Hunter Granger of Pocket Yacht Company, who also just completed his OJT.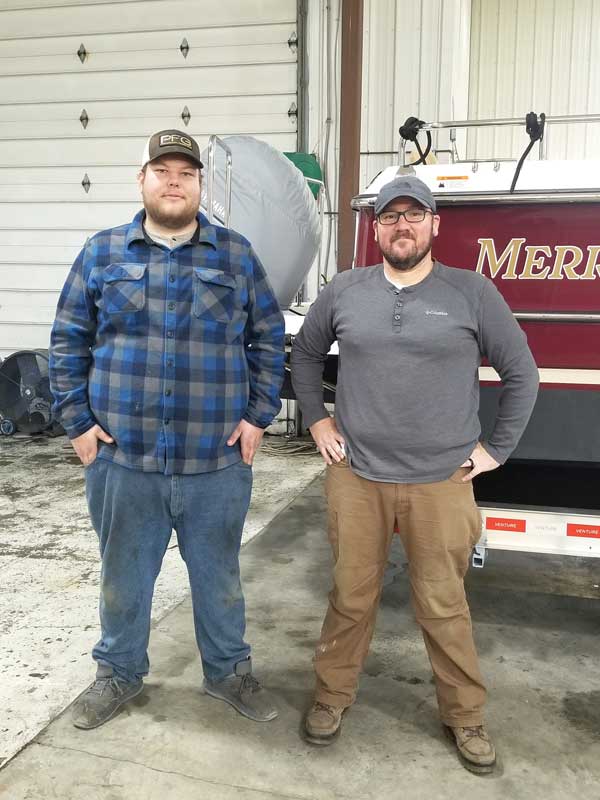 He heard about the program through the Introduction to Marine Engines course at Chesapeake College. He enrolled in the course, learned about the OJT program, and shortly thereafter began his training at Pocket Yacht Company, where he is now a full-time employee.
During his six weeks of OJT, Granger learned how to block, winterize, and shrink-wrap a boat. He also gained experience with bottom paint, pulling trailers, servicing outboards, operating a forklift, changing the filters on vapor separator tanks, and thermostat installation. 
Service manager Tony Schulstad described Granger as "timely, positive, great at teamwork, and willing to do whatever needs to be done."
Granger earned a Yamaha certification upon completing the marine engine course at Chesapeake College, but has plans to participate in further training and eventually become a Master Marine Technician. He says that MTAM's OJT Program is "a good way to get a jump start on a new career… It gives you the knowledge and tools you need to be successful as an entry-level marine technician." 
---
Coty Murray completed his six-week OJT with Hartge Yacht Harbor in Galesville, MD. He winterized and dry-docked boats using blocking and jack stands, sanded masts in the paint building, kept up with deicing needs at the marina, and gained experience using power tools such as the jigsaw. He was eventually placed on the haulout crew, learning towing and hauling principles and forklift operation.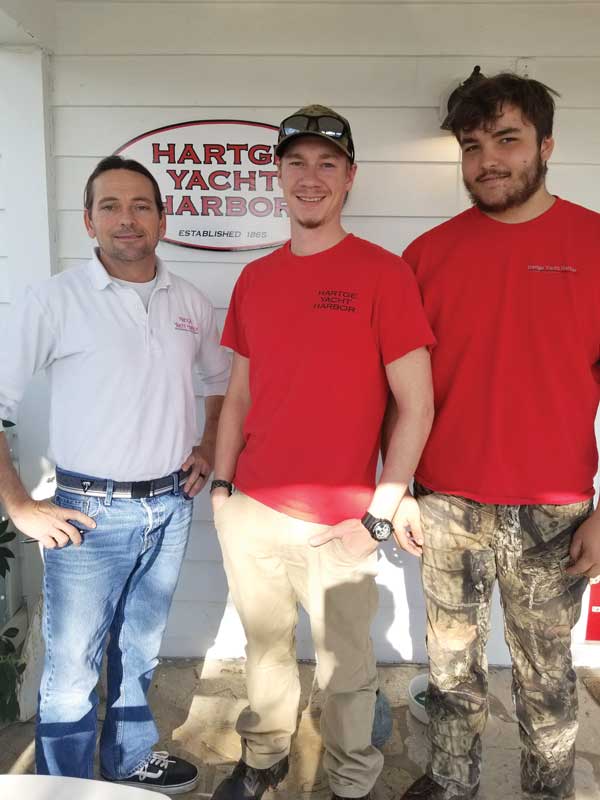 Murray is a current senior at Southern High School and completer of the Automotive Program at the Center of Applied Technology South (CAT South) in Edgewater, MD. 
"Coty is eager and focused," said service manager Mike Waldow. "He shows initiative and doesn't shy away from learning new things," service writer Mike McVearry said. "Coty continuously exceeds our expectations in every project he takes on, and all the while doing it with a strong work ethic and positive, can-do mentality. I just hope that, through MTAM's workforce development efforts, we are able to find more prospects for the industry like Coty."
This project is funded by the State of Maryland's EARN Maryland Grant Program, administered by the Maryland Department of Labor, Licensing and Regulation. For more information, visit mtam.org.