Welcome to Maryland's Capital!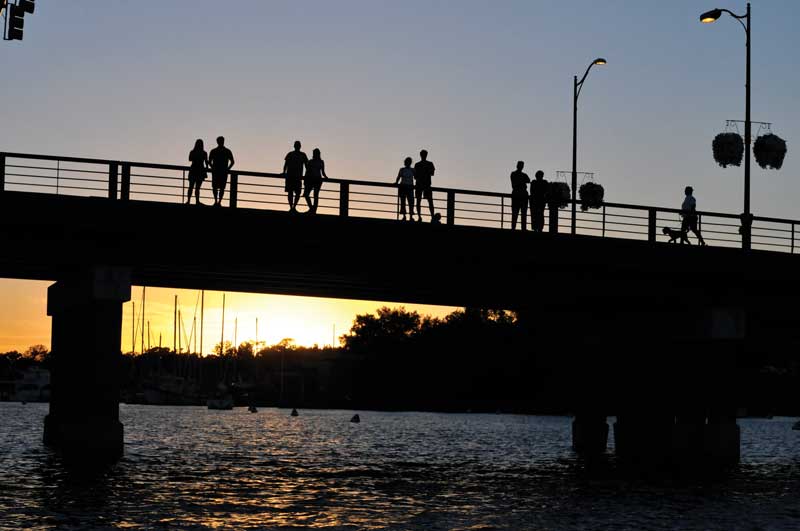 We locals love showing off our city to visiting boaters. Here's the PropTalk 2018 list of what's new in town, favorite food, and best-kept secrets. Want all the details on the boat show? Click to our Insider's Guide on the U.S. Powerboat Show in Annapolis.
What's new?
The Annapolis Market House! After a long, strange series of renovations and stumbling blocks in the market house right in the middle of the historic district, we now have a nicely renovated building that functions as a market, restaurant, and bar. You'll find fresh and locally sourced foods, burgers, protein bowls, salads, grab-and-go lunches, produce, cheese, gelato, coffee, beer, wine, and more. What we like most is the community vibe there. You can't walk in without running into locals. So, go check out the cool, new Annapolis Market House, open from 7 a.m. to 10 p.m.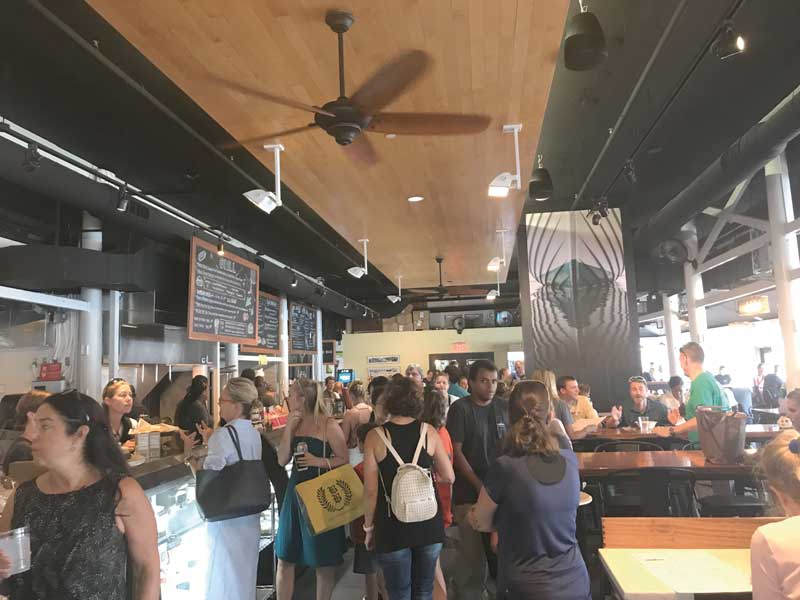 PropTalk Favorites
We asked our staff where they eat the most often, what they order, and what the best-kept Annapolis secrets and quirky adventures are. Here's what they had to say: 
Breakfast: 
Bread and Butter Kitchen—BBK breakfast sandwich
Eastport Kitchen—breakfast bowl or breakfast bomb
Leeward Market Cafe—egg, bacon, and cheese on an everything bagel
Lighthouse Bistro—avocado toast, blueberry pancakes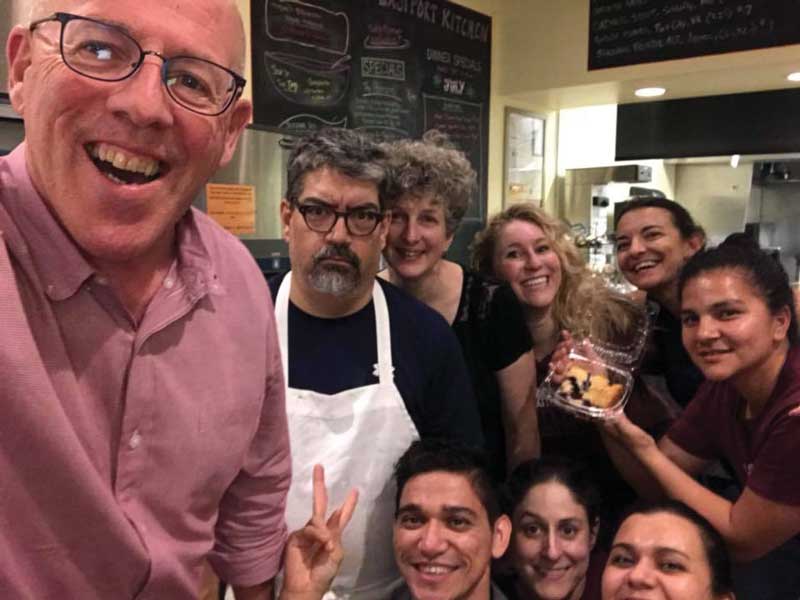 Lunch: 
Annapolis Market House—farmer's market bowl
Eastport Kitchen—salmon salad, JGL, Daisy, Binky, and #23 sandwiches
Evelyn's—tuna Niçoise salad or fish in the barnyard omelette
Leeward Market—Eastport veggie sandwich, chocolate chip cookies
Rutabaga—salad bowl and smoothies
Sofi's Crepes—the Kevin Bacon or the classic
Dinner:
Annapolis Smokehouse—naked wings and collard greens
Boatyard Bar & Grill—Cuban shrimp salad or raw bar food, crabcake
Davis' Pub—crab pretzel (for any meal), crabcake
Eastport Kitchen—dinner or dessert specials (only open Thursday through Saturday for dinner)
Fox's Den—flatbreads and salads
Galway Bay Irish Pub—Reuben, Irish stew, or corned beef cabbage wraps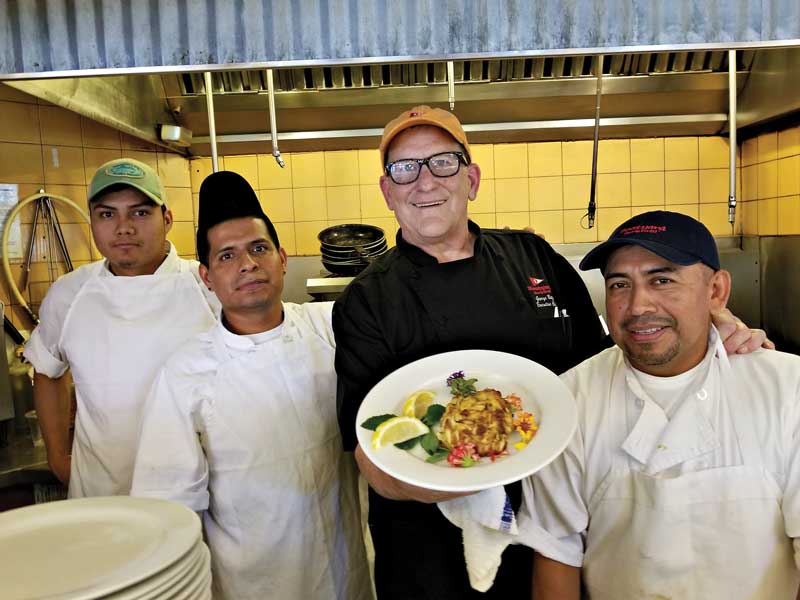 Best kept secrets for out-of-town boaters: 
Annebeth's on Maryland Avenue for wine, specialty gifts, and gourmet to-go items 
Eastport Walking Tour 
Jonas Green Park (underneath the Naval Academy Bridge on the Severn River)
Park across from Davis' Pub and other street-end parks in Eastport
Quiet Waters Park
Thomas Point Park
View from the World War II Memorial and/or Severn Inn
Something quirky or fun for visitors:
Cocktails at the Sailor Oyster Bar
Cycling—download the Pace app and check out the new bike rentals to explore more of our city 
Ice cream at Annapolis Ice Cream Company—walk up to the Maryland State House to eat your cone on a bench on the lawn
Mission Escape Room
Pub 1747 Outdoor Movie Garden on Sundays: October 14 "The Wizard of Oz" 
Urban Adventures—ride in a large golf cart, go into areas where a big bus can't go, and learn about Annapolis history 
Navy Football!
The Saturday home game, October 13, Navy vs. Temple, will begin at 3:30 p.m. Watch it on CBS Sports Network (you might try O'Brien's Pub) or listen on Navy Football Radio Network.
Meet Mayor Gavin Buckley
During last year's Powerboat Show, you may have seen signs that read "Gav-in 2017." Last November, Gavin Buckley, who first sailed into town in 1993 as a 20-something Australian with wanderlust and then became a successful restauranteur, was voted in as mayor. We asked Mayor Buckley five questions to give visiting boaters a feel for his attitude and sense of humor:
What kind of boat did you sail into Annapolis on? Coronado 41
Where did you sail in from? Bermuda
Tell us about the family boat you play on now on Spa Creek. She's a real head turner: a 24-foot pontoon boat, with a dive platform and a pink slide and graffiti that says "Annapolis" on one side and "Art Floats" on the other side. Kids love it, and it helps get them out on the water. It's the ugliest boat on Spa Creek. I am sure I lost a few votes from the houses that look at it, but the kids in the neighborhood love it.
What would you like to say to visitors coming into town for the Annapolis Powerboat Show? The fall boat show(s) is one of my favorite times of the year because it's such an international time. I love the way downtown looks with the huge tents and (boats) in the water you can see from the top of Main Street. I love the atmosphere the shows create, the excitement. It's economically one of the most important times of the year for Annapolis businesses—from hotels to restaurants to shops. I am glad you're here and want you to go home with a boat.
Anything else we should know? I sailed here because I knew that I could sell my boat here. From the home of the United States Naval Academy, to Ego Alley, to the Sailing Hall of Fame, there is no better city in the world to celebrate boating and the people who love it.