Terye Reese Knopp is celebrating 10 years as owner and manager of Foxy's Harbor Grille, a popular destination spot in St. Michaels, MD. She is the fourth local owner of the famous outside bar, which showcases the food, colorful vibe, and hospitable flair of the Caribbean on the Eastern Shore.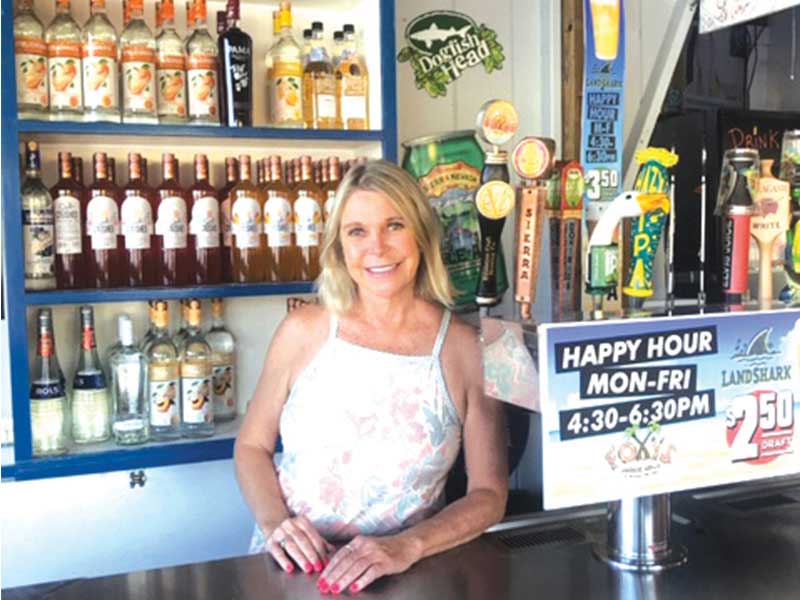 The quaint outdoor patio bar was originally envisioned by Arthur Webb, after an encounter with Philicianno "Foxy" Callwood on the idyllic four-square mile island of Jost Van Dyke in the British Virgin Islands. He was so struck by the easy, friendly island welcome that he was inspired to recreate that pleasurable experience, which he brought to St. Michaels as Foxy's Marina Bar in 2000. He eventually sold the establishment to Steve and Deena Kilmon who sold it to Jon Lewis. In 2011, Terye continued the "local owner" tradition when she bought the bar and renamed it Foxy's Harbor Grille.   
Terye is a fifth-generation local business owner in the Bay Hundred area of Talbot County. Born and raised in Talbot County, Terye's first job was bussing tables at the Pasadena Inn in Royal Oak, now known as The Oaks, when she was 14 years old. 
In 1997, her friend Duffy Andrews, a boat captain from Oxford, recommended her as a chef for a multi-million-dollar private yacht out of Edgartown, MA. She sailed with that crew for one season and later spent three years in Florida with her family, but the strong motivating factor to come home to St. Michaels was the opportunity to be the proud owner of Foxy's.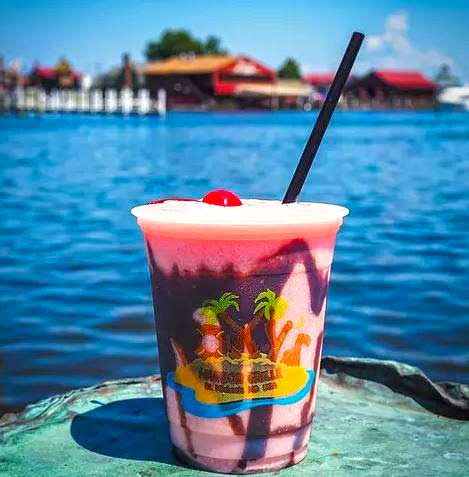 Giving back to the community has always been an important mission for Terye. In 2017 when Hurricane Irma devastated the Virgin Islands, local business owner Will Workman and Terye teamed up to host a special fundraiser that garnered $12,000 for the original Foxy's Tamarind Bar. The following year, in 2018, as a show of appreciation for the financial help, Foxy Callwood visited Foxy's Harbor Grille in St. Michaels. Always up for a party, he invited local musicians to a Steel Drum Caribbean Jam, that raised an additional $13,000 for the Islands economic relief effort. 
Over the years, Foxy's reputation for good food and friendly service has expanded, garnering several awards such as "Best Boater's Bar" in 2016, "Best Happy Hour" in 2018, and "Best Craft Cocktail" in 2019. With the expansion comes new team members, Chef Mark McGrogan and Foxy's new general manager, John Chiusano, who together have successfully added to Foxy's accolades. The friendly staff prides itself on making visits to St. Michaels harbor town memorable, fun, and relaxing.  
"This is certainly a challenging time, and we are being extra diligent during this Covid-19 pandemic," says Terye. "We have complied with the state and municipal ordinances and are committed to maintaining visitor safety." This Caribbean jewel nestled in St. Michaels is worth the trip. Foxy's awaits your visit, and Terye is looking forward to greeting you this season. Learn more at foxysharborgrille.com.  
By Joan M. McNamara