On June 20, 2018, we attended the ribbon-cutting for the new soft launch at Homeport Farm Park in Edgewater, MD. This is the only usable public kayak, canoe, and SUP launch on the South River, so it was a big day for water access advocates and paddlers alike.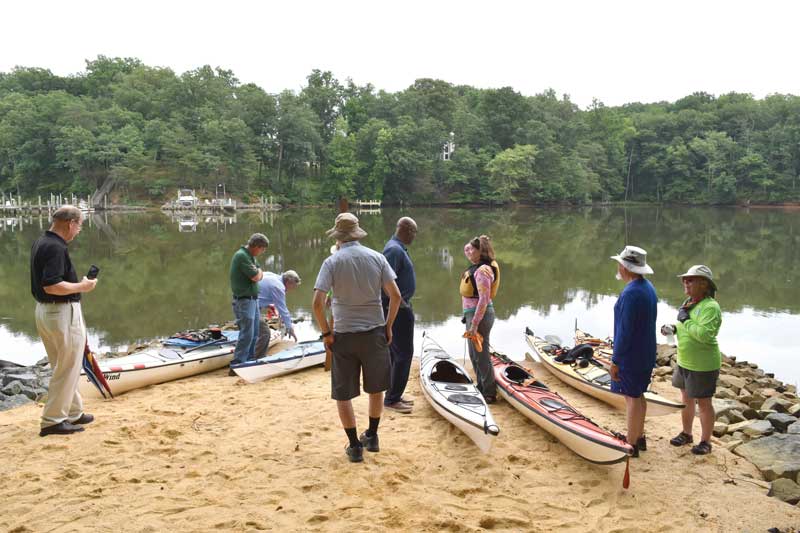 At the ribbon cutting, we spoke with Lisa Arrasmith who is a member of the Chesapeake Paddlers Association (CPA), as well as the chair of the independent activist Public Water Access Committee in Anne Arundel County. Back in 2009, there were talks of building a new park at the site, and funds were raised, but it would not be until 2014 that Homeport Farm was opened as a rustic park. Arrasmith first got involved around this time. Back in the park's early days there was an old farm lane, a gravel parking lot, and a grassy path down to the water. Despite its rusticity, Arrasmith and fellow paddlers could see its potential.
In 2015, county executive Steve Schuh began a process of opening and improving sites for future waterfront parks, and Homeport Farm Park was one of the first selected for impriovement under Schuh's water access initiative. Many groups came together to make this park a success, including the Anne Arundel County Department of Rec and Parks, the Chesapeake Paddlers Association and other recreational paddlers, the South River Federation, communities surrounding the park, and many others.
Now when you visit the park you will find an environmentally friendly pervious parking lot, a surfaced access road down to the sandy launch, and portapotties.
Just a few days after the Homeport Farm Park ribbon cutting, a new kayak launch was also opened at Downs Park in Pasadena. 
For more on this topic, click to Chesapeake Bay Water Access Sites.