Cruisers from the Northeastern Seaboard and Canada will head to Hampton, VA, October 17-20 for the annual Hampton Snowbird Rendezvous (HSR), which will take place at the Hampton public piers, located in the heart of the city's downtown district.  The event will feature cruising-related educational seminars, live acoustic fun with Don & Ann Butcher, tours of area attractions, food from Hampton's finest restaurants, and more. Discounted dockage will be provided $1.50 per foot at the Hampton public piers for seminar attendees.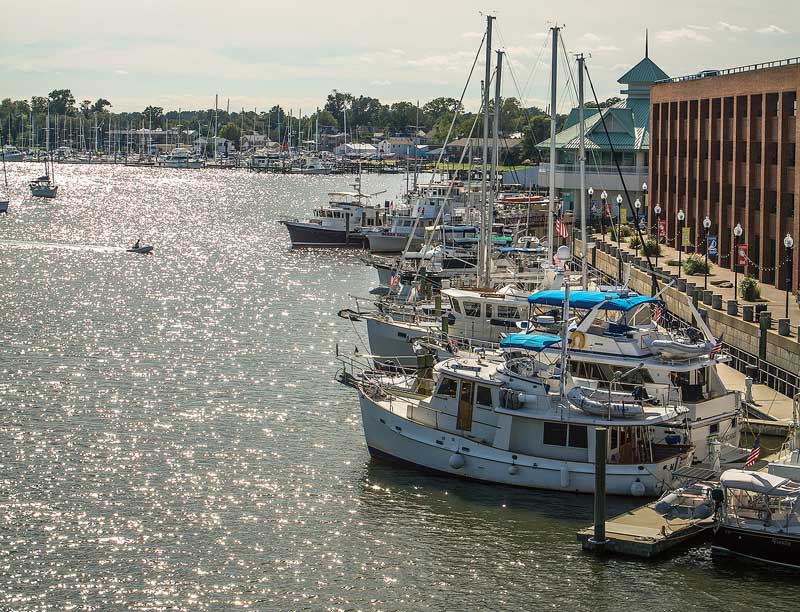 Featured speakers include Chris Parker and "Stormy" Stickle who have been serving the cruising community for over 15 years, helping cruisers move up and down the East Coast and on offshore passages with economical daily forecasts and unparalleled coverage of tropical weather. Learn the secrets of traveling the Intracoastal Waterway from Tom Hale (SAIL Magazine) and Jody Argo Schroath of Chesapeake Bay Media, who have each cruised over 30,000 miles in the past 10 years and made a combined total of 27 trips along the ICW.  Jody and Tom are recognized as ICW experts and know the joys and the pitfalls of the 1200-mile trek south to Florida and the Bahamas. 
"The Hampton Snowbird Rendezvous is the "must attend" event for cruisers heading to Florida, Bahamas, and all other points south," said 2019 Hampton Snowbird Rendezvous honorary chair Charlene Clark. "We are excited to once again welcome cruisers to our great city and showcase its wonderful boating amenities to cruisers from across the entire Eastern Seaboard and beyond." 
"This is a must for making connections and friends to travel with as you make your way South. Many enduring cruising friendships have been made at the HSR in the past" says Tom Hale.
The Full Rendezvous Package costs $125 per person ($100 if registered by Tuesday September 10).  A Seminar Only Package costs $40.00 per person and includes admission to all seminars but no meals or activities. For more information, updates, and registration, check out hamptonrendezvous.com.