Sometimes a good compromise in a marriage and boat partnership turns into a memorable adventure. That's what Chesapeake boater Phil Barbalace and his wife Karen discovered when they went from being sailors to Great Loop adventurers on their trawler, the 2009 Mainship 40 Seascape. As his wife recovered from a surgery in Florida this spring, Phil took some time to answer PropTalk's questions.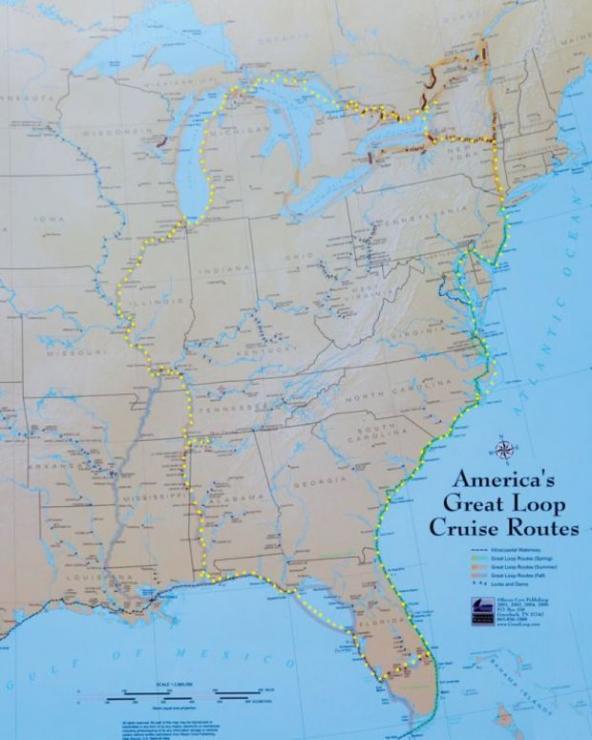 How did the idea of doing the Loop come about?
I wanted to buy a large enough sailboat to take to the Caribbean every year in the Caribbean 1500, for which I crewed several times. But my wife, Karen, did not want to do ocean sailing and get seasick (she does). Several years ago I read about the Great Loop in a boating magazine. To test the concept of doing it, we trailered our 20-foot Sea Ray powerboat down to Miami, launched it, and brought it 1100 miles up the Intracoastal Waterway (ICW) to Hampton, VA. We did this over two weeks, staying in hotels and B&Bs along the way. She loved it and was ready to buy a suitable boat, a trawler, for the Loop.
Which route did you take?
We took the most popular route, starting in the Tampa, FL, area where we purchased a suitable 40-foot trawler to do the Loop. We brought her down the Gulf Coast to Ft. Myers, which leads to the Lake Okeechobee waterway to Stuart on Florida's Atlantic Coast. Then, we brought it up the east coast ICW, visiting some great Florida towns along the way, such as Palm Beach, Daytona Beach, and St. Augustine. From there, we cruised through the winding Georgia ICW, Charleston, SC, Myrtle Beach, and through some great North Carolina waterways to Norfolk and the Chesapeake Bay; then, from the Chesapeake through the Delaware Bay to Cape May, up the New Jersey coast to New York City, and up the Hudson River to the Erie Canal. After several days on the Erie Canal and many locks, you cross Lake Ontario to Canada's Trent Severn Waterway with its many locks and scenic towns. Eventually you make it to Georgian Bay, which leads to Lake Huron and the Mackinac Straits joining Lake Michigan.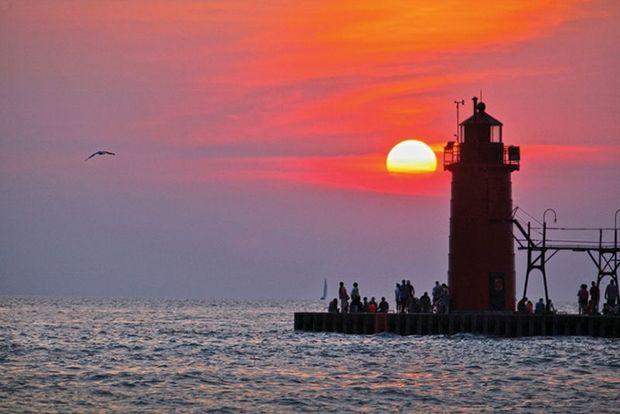 Going down Lake Michigan and stopping along the many beautiful lakeside towns leads you to Chicago, where you take a series of locks through the Illinois River to the Mississippi River near St. Louis. From there it's a fast river ride of about 200 miles to the Ohio River and upstream 60 miles to the Tennessee River, which brings you down to the Tombigbee Waterway and a long but scenic 500 miles to Mobile, AL, on the Gulf of Mexico. Crossing along the gulf ICW and the Florida panhandle takes you to Apalachicola, FL, where you can do a 175-mile overnight crossing to the Tampa area where we started.
Were there unforeseen challenges?
Challenges are always a part of doing the Loop but can be an interesting part of it. The challenges are different for everyone. Most are mechanical in nature. In our case, despite the fantastic weather we had for 95 percent of the Loop, we encountered two major storms with tornados that damaged the boat. The first was in Amelia Island, FL, where a nearby waterspout blew our anchored boat ashore while we were shopping in the town. We had to wade into the rock-strewn water to get to the boat and move it to deeper water. The prop was bent, so we had to haul the boat the next day to fix it. The locals were great in helping us and getting us on our way. The second storm was on the Illinois River at a marina across from Peoria, IL. When a midnight storm with tornados nearby rocked our boat tied up to a floating dock, it pulled out and broke a big cleat on the dock and scraped the side of our boat. No other damage. We also had to replace our entire battery bank at Liberty Landing Marina in New Jersey across from New York City. The marina staff there was great.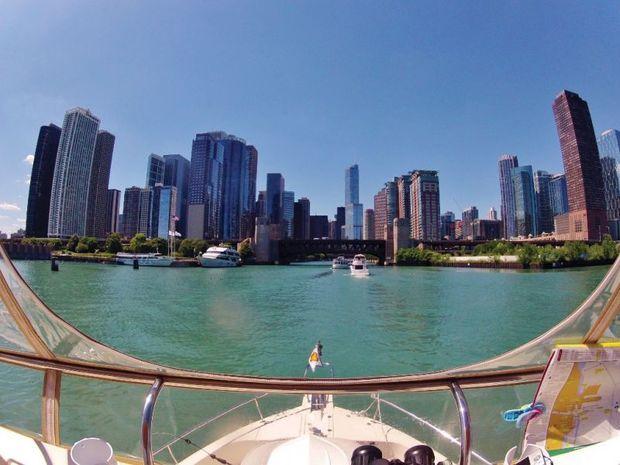 Tell us about what happens at this time of year for most Loopers.
The annual Spring Rendezvous for Loopers is normally held in early May in Norfolk, but this year it was moved up a week to April 25 to 28 and to New Bern, NC, because of marina construction at Norfolk's Waterside Marina. Once the 50 to 70 Looper boats finish with the rendezvous in New Bern, they'll head north for the Chesapeake and as is recommended, spend a couple of weeks exploring and enjoying all the Bay has to offer. So during the month of May, there will be dozens of Looper boats, flying their Great Loop burgees, stopping in Annapolis and the other great towns on the Bay.
What's something that would surprise most boaters about your adventure?
There is a fantastic camaraderie among Loopers because of the shared adventure of doing this with and meeting others on the route. Part of this is because the Loop is done in certain areas throughout the year (East Coast in spring, Canada and Lake Michigan in the summer, the Midwest river systems in the fall, and the Gulf area and Florida in the winter). There is also a great camaraderie from meeting up with others in the America's Great Loop Cruisers Association (AGLCA) rendezvous and enjoying their great daily forum where members exchange advice and experiences.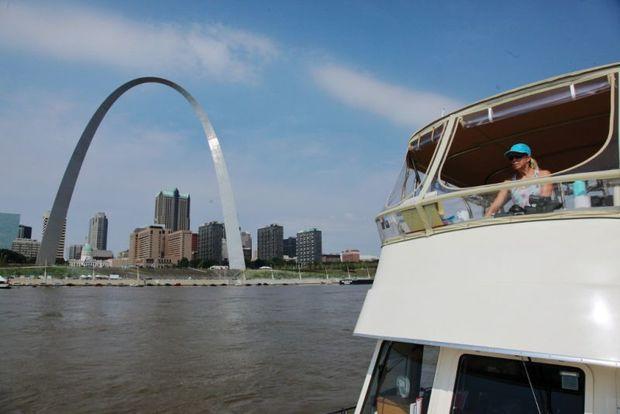 Top three destinations and why?
Everyone has their favorites, but consistently the Trent Severn Waterway in Canada and islands in the North Sound in Canada get mentioned along with parts of Florida. Just today on the forum the Chesapeake Bay received great reviews from members familiar with the Bay. Some say the beautiful Hudson River north of New York City was their favorite. Others say the towns along the Michigan side of Lake Michigan. There are so many great places.
What would you say to a boater considering doing this trip?
The first thing to do is to join the AGLCA. It's about $65/year, and if there is one thing in life that's worth much more than you paid for it, this is it. There is so much information and support they give you, and that does not even include all the great information on the forum emailed daily to members. Members freely exchange information on where they are, technical advice, location information, social interaction, you name it. The forum, along with the spring and fall rendezvous are what makes this a fantastic group to be part of.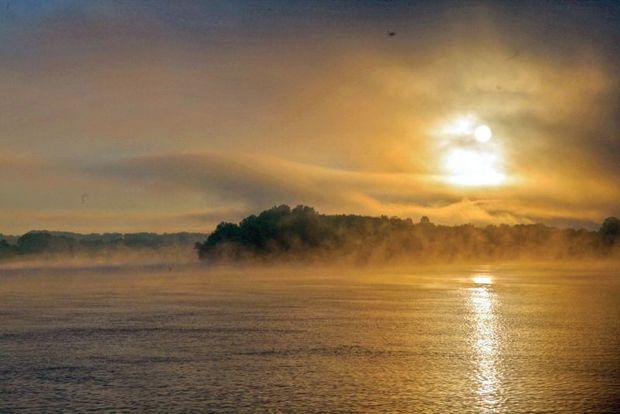 What else would you like to add?
Many people finish the loop over one year or less. And many like us, spread it out over two years with breaks along the way. After all, it is 6000 miles on a boat! While doing the Loop (and even before we started actually), some of the people we met or helped, or they helped us, have become lifelong friends. Some we met along the route while having "docktails" as they call it. Some Loopers enjoyed it so much that they have or have planned on doing the Loop a second time. Those completing the Great Loop are called Gold Loopers and fly a gold vs. white burgee. Those completing it a second time are Platinum Loopers.