We recently sat down virtually with experienced liveaboard and cruiser Tom Hale for an episode of PropTalk Live (check out the full video below!) to discuss cruising the Intracoastal Water (ICW). Tom had a wealth of information to share. He's lived aboard his Helmsman 38 Trawler for 11 years and has transited the ICW 13 times in that boat (more times including deliveries). You'll want to keep these tips close at hand if you're considering cruising down the ICW any time soon.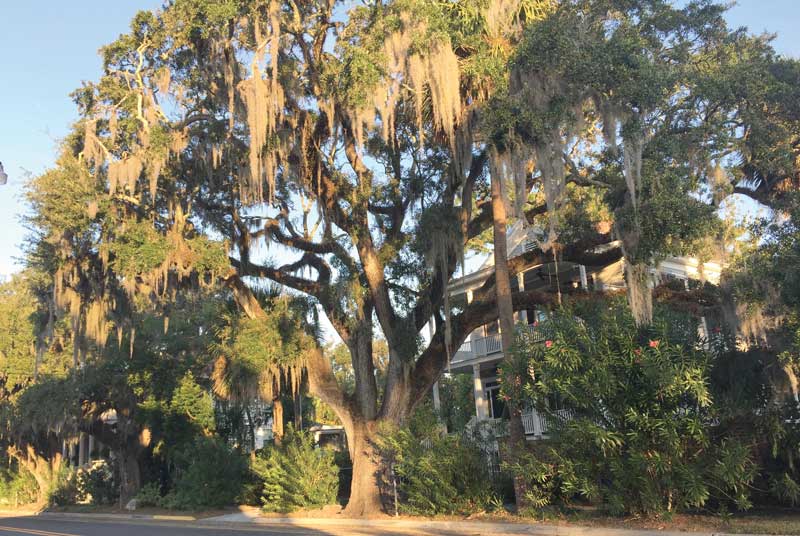 Cruising the ICW
What characteristics should someone look for in a cruising boat, especially if they plan to do the ICW?
Tom: The boat you have is the boat to go. You don't need anything special. Theoretically the bridges will give you 65 feet of clearance. Sometimes you might have to wait for low tide to get there. Anything over six feet of draft means you're going to have to wait in some spots for some tidal help. It doesn't take anything special, just a sense of adventure. 
How would someone begin to budget for a trip, both time and money?
Depending on what cruising speed you go, most boats are going to be going somewhere between five and a half and eight knots. On a 1200-mile trip, you're really going to need to budget six weeks. The biggest mistake that people make is trying to do it too quickly, particularly the first time. You need to go slowly and enjoy it and then slow down some more. We average, including stops and sightseeing, about 37 miles a day. Start early and get to Florida before the days get too short.
As far as money, everybody's got a different budget. What I would advise you is this: you'll have to stop and get water and a pumpout occasionally. You're probably going to have to stop and get food. And when the weather is nasty, you're going to want to stop somewhere, too. It's more fun to be tied up at a marina in nasty weather than to be anchored in a small creek. 
My advice is to plan on two nights a week at a marina at $2 a foot, and I strongly recommend that you blow that budget and go to marinas more often than not. After all, yes, you're looking forward to getting to the tropical blue turquoise waters of the Keys and Bahamas, but you're missing so much if you rush through it. Stop and enjoy the different towns along the way.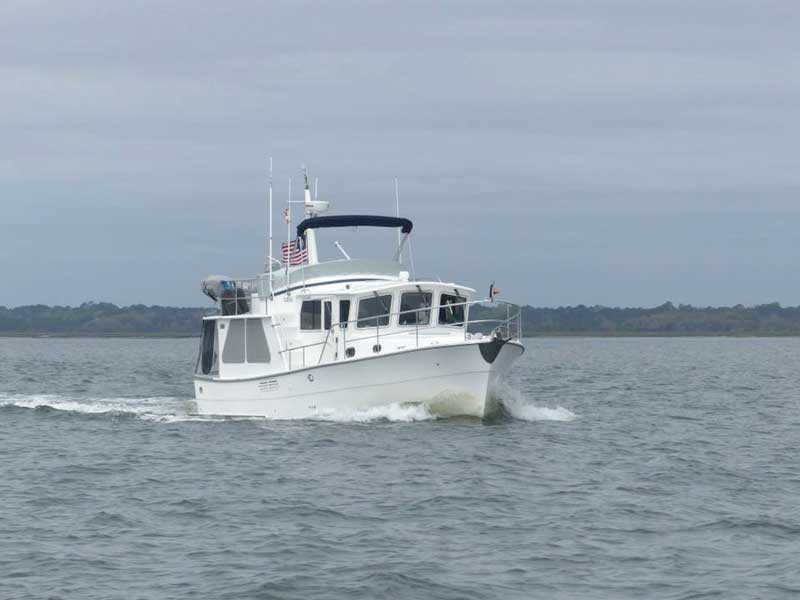 What is the "ICW Hunch?"
What happens is this, and it happened to me and it will happen to everyone if you're not careful: you start the day and you're taking a beautiful sunrise picture. It's called a COD: crack of dawn picture. So, you're doing that a lot and at the end of the day you'll catch a sunset picture as the anchor is going down. You'll do this day after day. And it wears you out because as soon as that anchor goes down you have to figure out what the plan is for tomorrow and what the weather is going to do when you wake up in the morning. You get your anchor on deck and you're watching your depth finder and using your binoculars to see the next mark, you're watching your chartplotter and looking behind you for boats overtaking you… You start getting tense. You start grabbing the steering wheel tighter and tighter and you hunch right over it and you're just not having any fun.
From that first trip I've learned to slow down. Don't try to make eight-, nine-, 10-hour days, day after day; you won't have any fun and you're going to miss all the nice parts of the ICW. 
How far out should boaters be booking marinas?
Depending on your draft, you need to be looking at your tide in certain trouble spots, which are well known, and that is something you might want to plan out six months in advance if you know there are certain places you want to hit. Once you're underway, you've always got an eye on the weather. You've got to be looking about a week ahead in case there's a tropical disturbance coming but certainly three days ahead absolutely. We have found that there are a couple of places that are good stopping points if there's bad weather. You need to plan for that.
The marinas do get crowded, so you want to call a few days ahead to say if you're coming. And I suggest you call every day and reconfirm. We've never had any trouble. But the most important thing, if the day you're due in, you're really flying and want to go further, call the marina and let them know because they'll be able to fill that slip in a heartbeat.
By the same token, if you pull into a marina for two days of bad weather and it turns into three and you don't want to leave, they're not going to force you to leave because they know the boat that was coming in tonight isn't leaving their previous marina anyway. So, it's really not a big worry but you do want to plan three days in advance.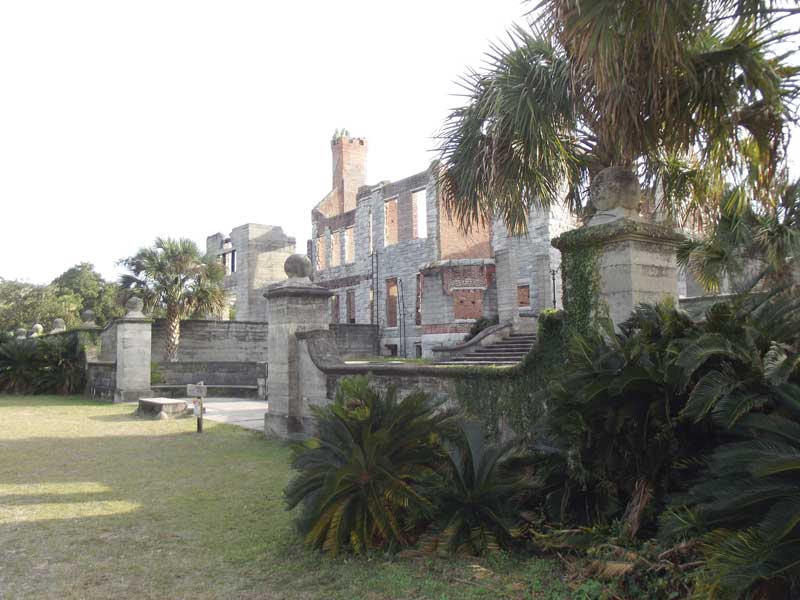 What time of day should boaters arrive at a marina?
If you arrive at four o'clock in the afternoon, you're going to have to wait to get fuel, wait to get your pumpout… You're going to be getting into a slip and it's going to be getting dark. You're rushing up there to find that all of the washing machines are busy, and the loaner car is out. So, the cool trick is to stop just short of that marina, 10 miles or so, and anchor out, have a nice night. Then pull into the marina at 9:30 in the morning because all the other ICW cruisers have left at the crack of dawn.
So, their slip is open; you can get your fuel, get your pumpout, and the washing machines are open. The loaner car is available. You get all of your stuff done during the day and then in the evening when everyone else is rushing in to get their stuff done, you go out and have a nice dinner, have a nice walk in town. You come back to your boat and everything is done. You're rested, and the next morning you get up at dawn and you got a day off. And you paid for the same amount of time as the person who came in at four o'clock in the afternoon.
Why do you describe the ICW as a four-dimensional chess game?
I love the ICW because you always have to watch where you are north/south (Y axis) and east/west (your X axis), but you also have to watch your vertical axis because you need to make sure you have enough tide to get over the shallow spots and you have to make sure the water is low enough to get under a bridge. Those are three of the dimensions, and time is the fourth. You really do need to manage time. There are some bridges that open on a schedule. There are some shallow spots that you can't cross until a certain time. So, it's a four-dimensional chess game and you're playing with all of these factors, but it can be a lot of fun. I find it to be a challenge but it's a fun challenge.
What are some of your favorite spots as you make your way south?
When you start the ICW, your very first day, you have a choice. There are two routes: route one as they call it is the Virginia Cut or the Albemarle and Chesapeake Canal, and it goes over to Coinjock, NC, and then on down to Albermarle Sound. That route is quicker, and everyone stops and has prime rib in Coinjock. That is a great route. The other option is to go route two and that is the Dismal Swamp Canal. With either one of these routes, you're going to get to go through a lock. If you take the Dismal Swamp, you'll go through two. The Dismal Swamp is a spectacular cruise; I would say don't go down if you're over five or five and a half feet of draft; it's a bit shallow. At least one leg of your roundtrip, you should go to the Dismal Swamp.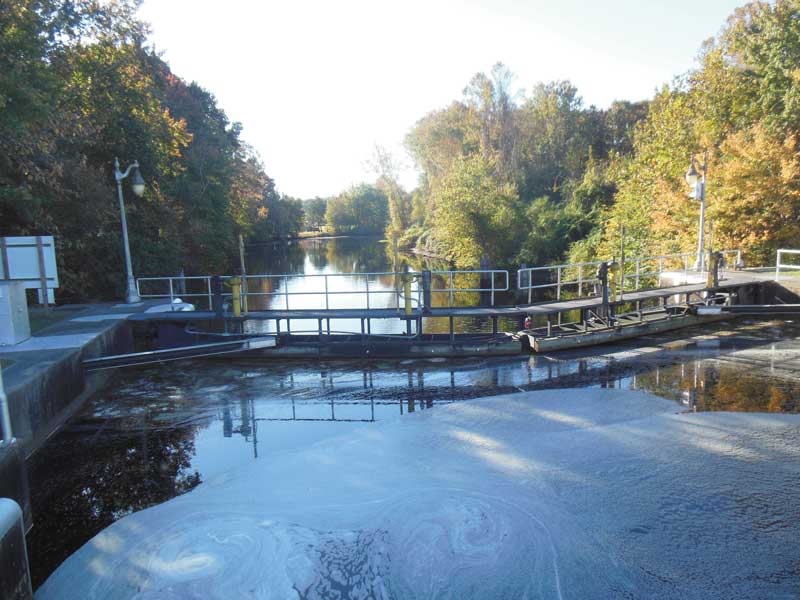 After that, here are some highlights:
Belhaven, NC – best restaurant on the ICW: Spoon River Artworks and Market. Absolutely a must-stop.
Carolina Beach, NC – Here's the secret: if you draw five feet or less, head to Carolina Beach State Park. Beautiful little keyhole marina, miles of trails through huge sand dunes, and it's the only place in the world that you can see Venus fly traps in the wild. 
Georgetown, SC – Visit the Rice Museum, it is fascinating!
McClellanville, SC – An easy town to pass by, but don't! You can get fresh shrimp, and the live oaks are just stunning. 
Charleston, SC – I'd strongly recommend a stop in Charleston for two or three or four days because there's so much to see and do. 
Cumberland Island, GA – One of the prettiest spots on the East Coast! The middle of the island is called Sea Camp. When you're anchored here, you can hear the ocean surf crashing on the other side of the island, and it's a great way to go to sleep. When you cross the island, you'll find a live oak forest with these overarching branches and Spanish moss hanging down; it's like being in a cathedral. It's absolutely stunning. 
St. Augustine, FL – A must stop in our opinion. Plan for two days, but you'll probably stay three or four. Some people stay a month. It's a great town. During the Christmas season they have lights on the all of the trees, millions of lights. It's spectacular. 
Keep in mind that in most of these towns, there are grocery stores, and you can dinghy in. You don't have to panic and overpack. You'll never be more than two days from a fresh bottle of milk. 
Interview with Tom Hale