If you read our fishing section, you know that flounder is hot this season. And for good reason. One of our favorite dishes is a crab stuffed flounder. It's a simple way to dress up filets, with the succulent crab and Imperial topping taking the whole thing to another level entirely. If we're making this on a weeknight, we generally pick up crab cakes from our favorite seafood market. If we're doing this on a weekend, we always take the time to make our own.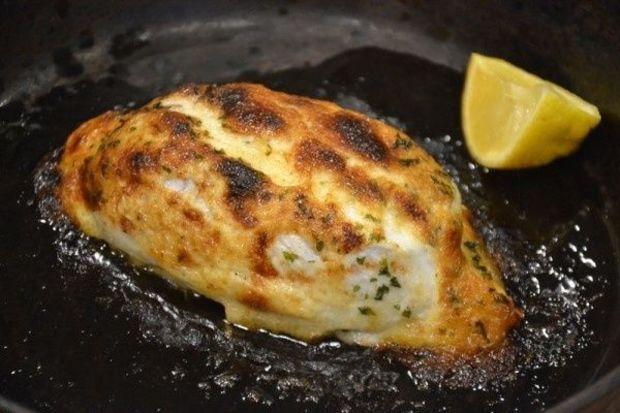 Crab Stuffed Flounder
4 flounder filets
1 cup crab meat
1 teaspoon parsley
1 teaspoon lemon juice
1 teaspoon Old Bay
2 tablespoons mayonnaise
Imperial Topping
1/2 cup mayonnaise
2 tablespoons half and half
1/2 teaspoon lemon juice
1/2 teaspoon Worcestershire sauce
Preparation
Preheat oven to 400 degrees (if you have a convection setting, use that).
Whisk together all ingredients for the Imperial Topping, whipping until smooth, and place in the refrigerator.
With your hands, mix together crab meat, parsley, lemon juice, Old Bay, and 2 tablespoons of mayonnaise in a small dish. Form the crab meat mixture into two patties.
Lay one flounder filet on the bottom of a buttered cast iron pan. Carefully place one of the patties onto the filet, molding the patty to fit lengthwise over the middle portion of the fish. Take the other filet and cut a slit in the middle of the fish lengthwise with a sharp knife, being careful not to split the fish into two pieces.
Lay the second filet over the top of the first, pushing the edges together and allowing the crab mixture to pop through the second filet's opening.
Remove Imperial Topping from fridge and top the filet with it. Sprinkle with a touch of paprika or Old Bay.
Repeat with the third and fourth filets and remaining crab.
Bake in a hot, 400-degree oven for 15 minutes, or until golden brown and bubbling.