The annual Cocktail Class Wooden Boat Racing Association's (CCWBRA) Oktoberfest Regatta was held October 12 at Rock Hall Yacht Club in Rock Hall, MD. This was the last race of the CCWBRA season.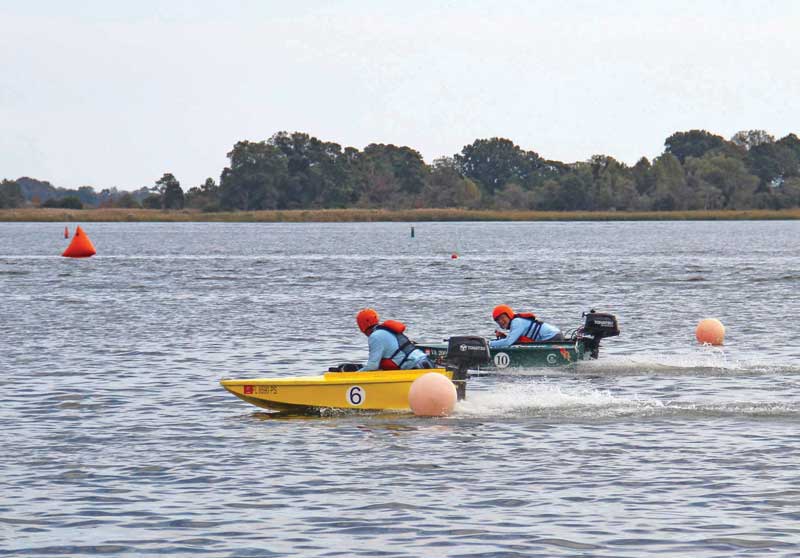 You may recall this was the same day of the record high tides around the Bay, specifically in Annapolis during the U.S. Sailboat Show. When racers arrived in Rock Hall, they too were greeted with exceptionally high tides leading down to the Rock Hall beach launch area, but apart from that, racing proceeded as normal with cool temperatures and relatively calm seas. Fifteen racers and 16 boats competed in Mixed and Heavy classes.
The group ended the event with an Oktoberfest dinner at BayWolf restaurant in Rock Hall with most people choosing the traditional Wiener Schntizel, and the awards ceremony was held at the Steffes' home in Rock Hall. It was a lovely end to the season.
These events would not be possible without the many people who volunteer their time in the pits, or the scoring committee, in the safety boat, and so many other tasks that make these regattas so much fun. Stay tuned for more info on upcoming events, boats for sale, and information on joining the association at ccwbra.com.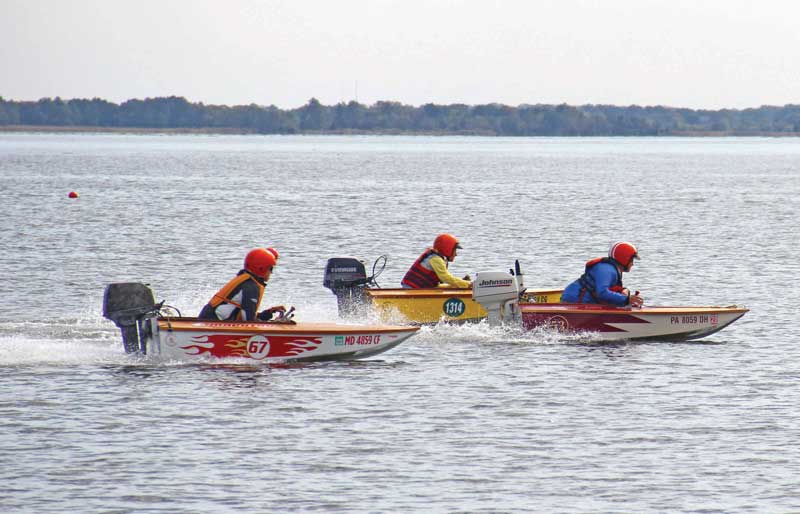 Results:
Early Classic Mixed:
Sara Orthwein, SNAFU (1314)
Fred Allerton, Smokin' Loon (53)
Tom Kerr, Rajic (46)
Late Classic Mixed
Jack Pettigrew, Havin' Fun (82)
Nick Huber, Molotov (67)
Fred Allerton, Smokin' Loon (53)
Post '79 Mixed
Sara Orthwein, SNAFU (1314)
Kaylie Jasinski, Molotov (67)
Fred Allerton, Smokin' Loon (53)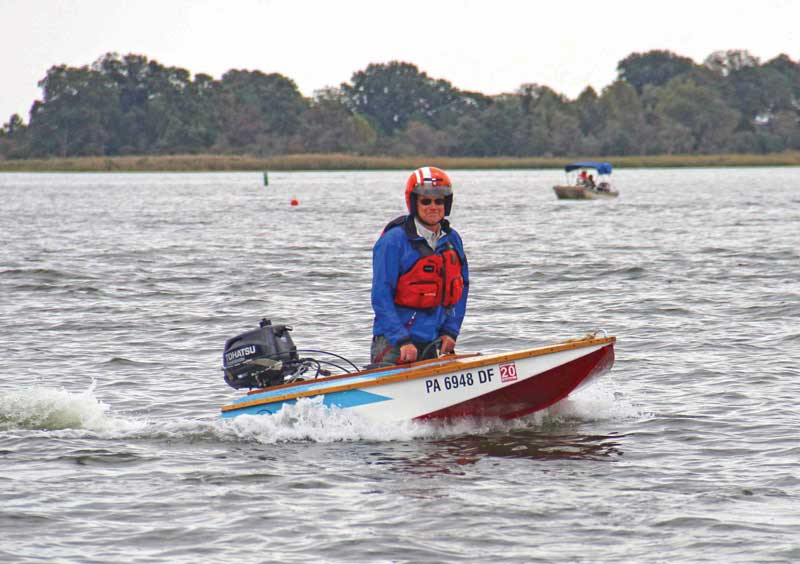 Post '79 Heavy
Todd Steffes, SNAFU (1314)
Mike Serio, Molotov (67)
Keith Carew, Blue Hawaiian (81)
Tohatsu 6 HP 4 Stroke Mixed
Fred Allerton, Swamp Rocket (28)
Curt Bluefeld, Rum Runner (10)
Todd Steffes, Maize n Brew (6)
8 HP Mixed
Peter Urbani, Shrimp (350)
Darryl Kepler, Silver Bullet (777)
Jeff Weeber, High Gravity (1100)