The Cocktail Class Wooden Boat Racing Association (CCWBRA) had 26 racers competing in 15 different boats in the various engine classes for CCWBRA's First Annual Commodore's Cup event hosted by Maryland Yacht Club (MYC) September 21 in Pasadena, MD.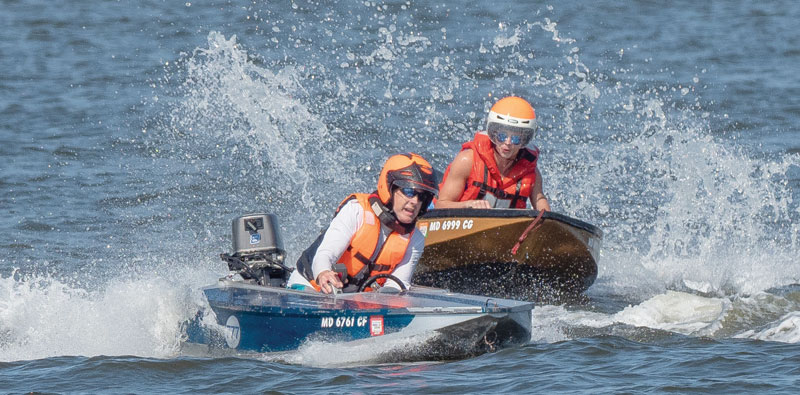 There were seven new racers, including three youths from Maryland Yacht Club racing #48 Captain America, and Team SNAFU added a new racer to their team. It was a huge success!
Just off the course a poker run was taking place in Rock Creek. Captain Lou Linden in #66 Ms. Smirnoff proved that size doesn't matter in boat racing while 50 go-fast boats paraded past the course looking down with envy.
In the Post '79 Women's final heat, with new member Tania Marcic in #48 Captain America, Morgan Carew in #81 Blue Hawaiian, Kaylie Jasinski in #1066 Battle of Hastings, and Sara Orthwein in #1314 SNAFU, Kaylie became a new member of the Turtle Club (for overturning at a mark). She sustained no injuries, and many thanks to safety boat volunteers, Captain Lee Urbani of the CCWBRA and Dave and Sean of MYC, for all of your help in getting her and #1066 safely back to the pit. And thanks to Dave for donating the use of his Zodiac!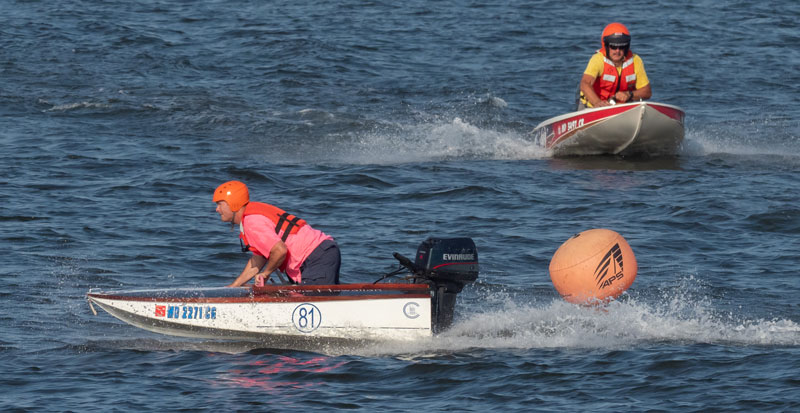 Vice commodore Captain Peter Urbani in #350 Shrimp Cocktail had what may be another first in Cocktail Class racing history. During the first race of the 8-hp Mixed finals, it looked as if he was going over or under but managed to right the boat and finish the race with a boat full of water.
Betty and John Wilmot in #109 Pink Lady announced their official retirement from Cocktail Class racing and in honor of Betty, who at 88 is an inspiration to us all, there were many pink shirts and bandanas worn during the race. Check out the CCWBRA Classifieds at ccwbra.com for more info about this beautiful racer and other boats for sale.
All in all it was a great day of racing! Thanks to MYC for hosting Cocktail Class racing for our First Annual Commodore's Cup event!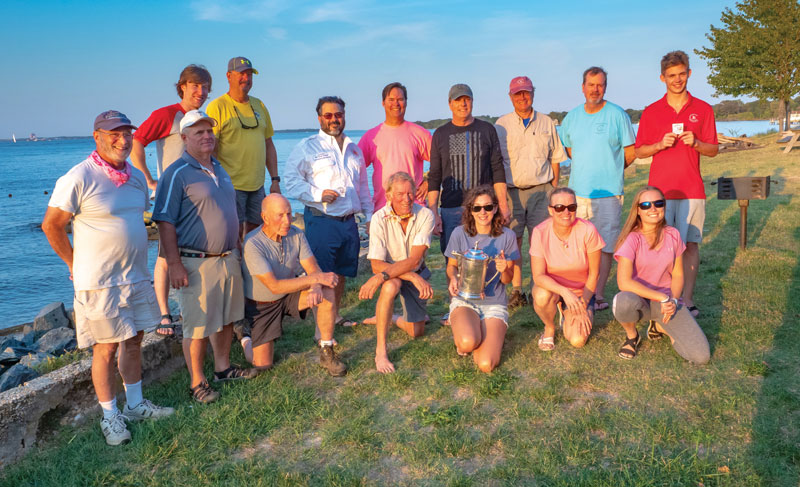 Recap by Kimberly Schubert, Photos by Eric Moseson