Whether you're on the hunt for a new-to-you boat at a good price or just looking for an excuse to drink beer in the morning while looking at boats, the Chesapeake Bay Maritime Museum's (CBMM) Charity Boat Auction on Saturday, August 31 is a delightful way to start off Labor Day Weekend in St. Michaels, MD.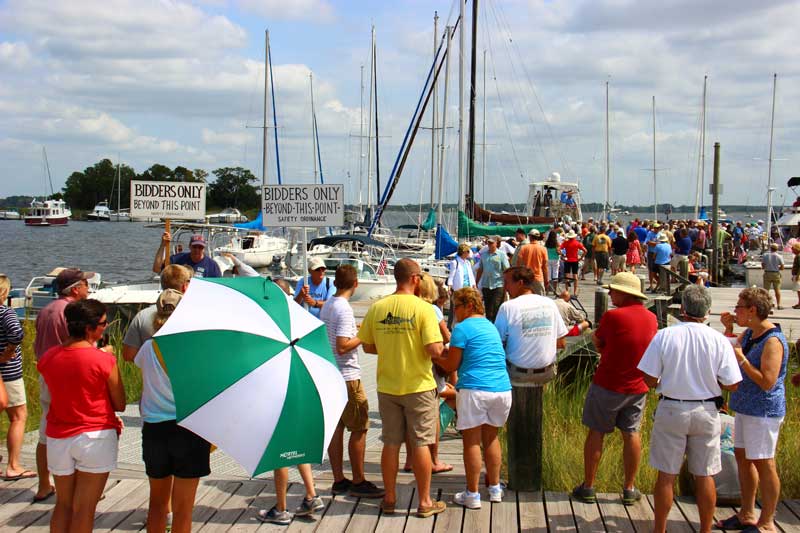 All year long CBMM's boat donation program staff take donations and resell boats, but they hold aside some of the inventory for the annual auction. This year, more than 70 donated boats and watercraft, ranging in size and performance from luxury boats to dinghies, will be sold to the highest bidders. The highly entertaining auctioneers, perched above the crowd on step ladders, are the real deal. Along with the impressive selection of boats at very reasonable prices, they draw return attendees year after year. Even if you're not currently in the market to buy, this is a must-attend event for any boat lover. It's also CBMM's top fundraiser.
"This is an absolute auction, meaning all boats will be sold the day of the event, with no minimums or reserves, and CBMM staff and volunteers will be on hand at an onsite title office for ease of transfer and title work," says CBMM's charity boat donation program director Taylor Williams. "And for the donors, these gifts are deductible to the full extent allowed by law."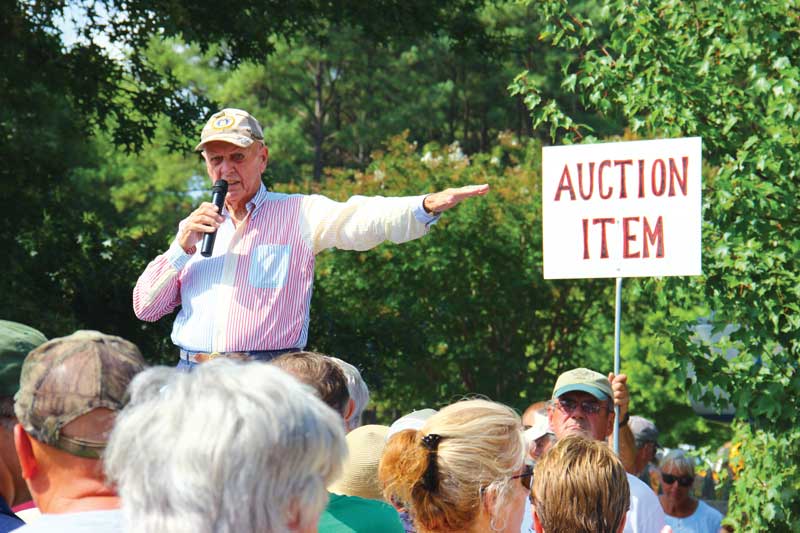 The event also includes a flea market-style tag sale from 9 to 11 a.m., when guests can purchase a variety of used boating gear, including electrical equipment, hardware, rope, chain, oars, life jackets, fishing tackle, motors, and more. 
In addition to being listed online, auction boats will be available for preview at CBMM on Friday, August 30, from 9 a.m. to 5 p.m., with a $5 non-member admission. Guests can also preview the boats on auction grounds beginning at 8 a.m. the day of the event. The auction begins at 11 a.m. Learn more about admission times and rates at cbmm.org.