Are you thinking of buying a new boat? If so, you've probably had boats on the brain for a few years, or perhaps a lifetime. Even if you've bought boats before, it's worth remembering what smart buyers do… and don't do in the boat buying process.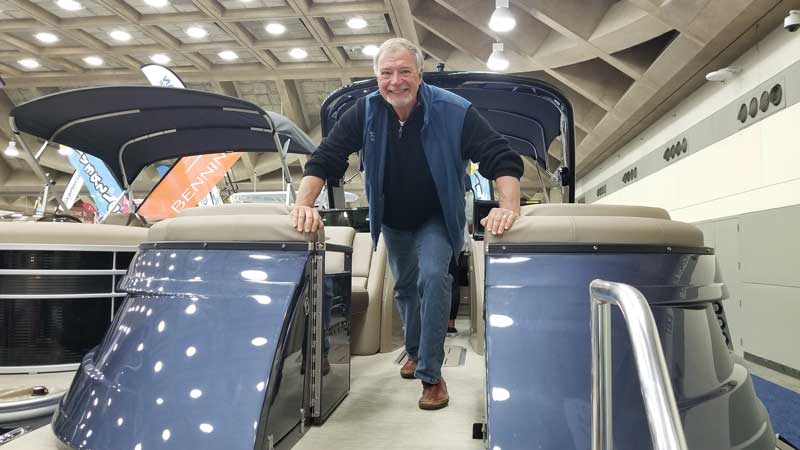 DO: Know how you will use your boat. 
Will you do your boating mostly on the Chesapeake, or do you plan to trailer the vessel to lakes or the shore? Also ask yourself whether you plan to cruise on weekends or just do day trips, go wakeboarding, or go fishing. Who will be with you: friends, family, or your kids? 
If you haven't done much boating, you might not yet know the answers to these questions. Talk to boating friends and ask what works (and doesn't) for them. Talk to them about seating configurations, head, galley, salon, berths, and engine options. Boaters love to discuss what they love and don't love about their boats.
Make a list of the ways you intend to use your boat and keep it in a folder with literature and advice you get along the way. You may want to consult the folder later and share it with a boat broker.
DON'T: Just buy a boat because it looks cool. 
Sure, you want a cool boat, but if it's sleek-looking, yet uncomfortable in chop and lacking a "potty," your spouse might hate it. If you want a fishing boat, yet you buy one with decks so pretty you won't want any fish guts on them, you'll be missing out. If you want a trawler, yet the one that looks cool has an inadequate galley, it might not be the right boat for you. Just as when seeking a spouse, looks might attract you, but they aren't everything. Look beyond "looks!" 
DO: Go to boat shows and board as many boats as possible.
There's nothing like in-person comparison shopping, so attend boat shows and crawl all over as many models as possible. You might want to go on a demo ride or even a charter to see how they work for you. Although people do buy boats at boat shows, oftentimes, these buyers have already done their homework, attended multiple boat shows, and taken test rides on a few boats before the day of purchase. If you are at a boat show with a demo dock (such as the upcoming Bay Bridge Boat Show April 12-14), take advantage of it! The more you test boats, the more knowledge you'll glean about what you want and don't want.
DON'T: Just look at one boat. 
Once you've narrowed down the type of boat you want, make sure to check out a few models from a few manufacturers in that size and price range. The more boats you evaluate, the more knowledge you gain, and the better your decision making becomes. Consulting a good broker can be very helpful in this journey...
DO: Make friends with a yacht broker.
Find a broker who is a member of the Yacht Brokers Association of America (the organization that sets the industry's standards and ethical codes). You can find yacht brokers at boat shows, in the brokerage section of PropTalk Magazine, and at proptalk.com/powerboat-yacht-brokers.
Find someone who listens well, with knowledge and experience dealing in the type and range of boats you're considering. Remember that the listing broker is working for the seller. Your broker will work for you and should research comparable boats and help you make a reasonable offer when the time comes. Your broker will share in the listing broker's commission when the deal is done. 
DON'T: Work with a yacht broker who is clearly not listening to what you want.
Does the yacht broker you're working with seem to be trying to sell you boats that don't fit what you want? Even the best broker may find you a few boats that don't fit, but if the boats are completely out of the range in price and boat type for your own needs, speak up. If it keeps happening, find yourself another broker who listens well.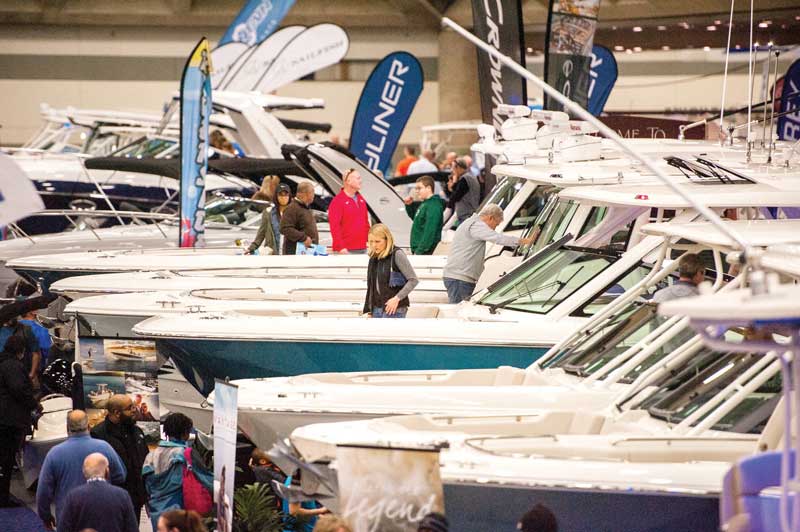 DO: Evaluate whether you want a new or pre-used vessel.
Along with that new boat smell, a brand new boat will come with warranties, a team of people to make sure your purchase goes smoothly, and sometimes even a lesson about how to use the new boat. Of course, this is your most expensive option.
Used boats sold by a dealer come in two types: trade-in and brokerage. Trade-in boats belong to the dealer. Brokerage boats belong to an owner, who has placed the boat with the dealer and will pay the dealer a percentage of the sale price when the boat is sold. Dealer-owned boats usually have gone through an inspection by the service department. They may also come with a warranty. Brokerage boats may not have gone through such an inspection and will probably not come with a warranty. 
You may also purchase a boat directly from the seller. You'll have less protection this way and no warranty, so insist on all service records. With a used boat you want to know as much as possible about how well the boat has been maintained, right down to the quality of the replacement parts and type of oil used.
DON'T: Buy a boat with a mysterious past.
Remember that out there on the market are boats that have sunk, been in accidents, and been through terrible hurricanes. If at all possible, learn the history of a pre-used vessel and get a thorough marine survey (by a surveyor certified by the National Association of Marine Surveyors or the Society of Accredited Marine Surveyors), and sea trial before purchasing.
DO: Get pre-approved for a loan and make a boat budget.
Talk to lenders and get pre-approved for your maximum loan. Shop boat finance companies and banks (you may meet several at boat shows and find more in the pages of PropTalk). Expect to be offered better rates and options on newer boats. While at boat shows, also investigate marine insurance, which will be required by your marina. Expect the insurer to require a marine survey and proof that you are qualified to safely and properly operate the vessel. Beyond the costs of financing and insurance, budget for transportation, hauling, splash services, and other incidental expenses.
DON'T: Forget about the costs of ownership. 
When they're so focused on buying a boat, many new boat owners underestimate their annual maintenance costs, winter hauling fees, and gas expenses once the boat is theirs. If you have friends with boats, ask them questions about their boat budgets, listen carefully, and include incidentals in your overall budget.
Rely on fellow boaters to help guide you through the whole process. Boaters love helping other boaters, so it's a win-win!
---
Considering buying a used boat? Check out our three part series, So You Want to Buy a Boat.