In the Club Notes section of PropTalk, we focus on the clubs and associations that bind together Chesapeake Bay boaters, and the benefits that come with a boating club membership. We welcome your submissions. Sharing your club's news, special events, and low-cost educational plans is an excellent way to inspire other boaters and attract new club members.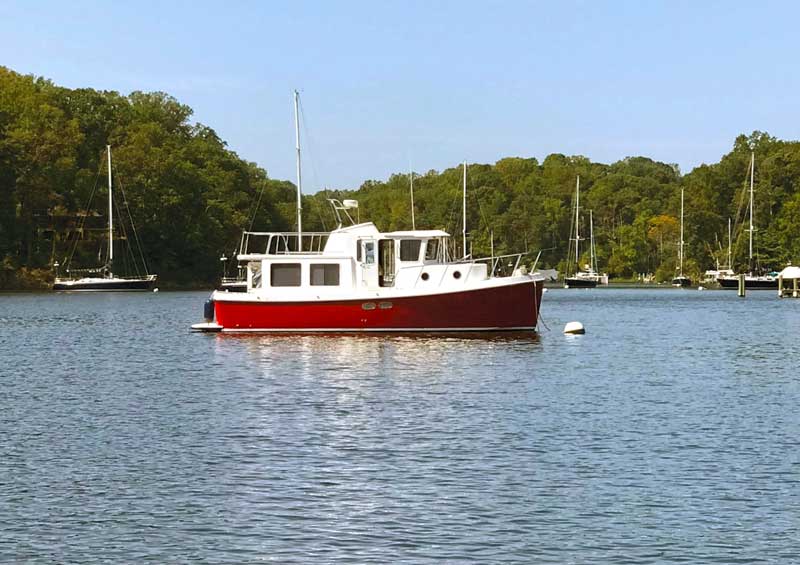 We welcome news from any type of boating club. As you will see in these pages, the clubs and associations that we regularly hear from include the local Power Squadrons (America's Boating Club), smaller, non-profit yacht clubs, and owners' groups, such as Silvertons and Grand Banks. We often share news from our friends at the Marine Trawler Owners Association and America's Great Loop Cruising Association (AGLCA). Did you know that the AGLCA has Harbor Hosts on the Chesapeake Bay who assist Loopers as they pass through our area? Still other clubs that share their news with us have a membership that is brought together simply by their proximity to one another. The Annapolis-area Back Creek Yacht Club is one example. We also enjoy sharing news from antique and classic boat clubs, and sometimes from remote controlled boats too.
Clubs attract boaters for many reasons. Among these are opportunities to socialize, trade maintenance tips, cruise in the safety and comfort of a group, share knowledge about route planning and destinations, and much more. During the off season, many clubs focus on boating education. Newsletters and websites that keep members informed of upcoming events and provide forums for sharing information, but in the pages of PropTalk's Club Notes section, we enjoy sharing with a wider audience, photos of their beautiful boats and fun social events. 
Many of the benefits of club membership continue, even when boaters cannot gather in close proximity, whether it's due to weather or, well, a pandemic. For one thing, clubs members are terrific resources for maintenance tips, especially club members who all own vessels with a common designer or builder. Looking for tips for a DIY project? Need a recommendation for a marine service provider? Other club members can be good sources for recommendations. Your club friends can provide guidance on marinas, anchorages, and local shopping, boatyards, and more. Looking to buy or sell a boat? In addition to the classified ads of PropTalk, your club is another great resource to connect buyers and sellers.
Welcome to the boating season, and please share your news with Team PropTalk! Email submissions to Beth Crabtree at [email protected].