Lia Mattox, executive director of the Marine Trades Association of Maryland (MTAM), has been around the marine trades for most of her life. Her mother worked in the industry, and Lia was raised in and around boats on Kent Island, MD. An early job was washing and waxing boats. "That was when I first experienced the frenzy of last-minute preparations for a boat show," she recalls.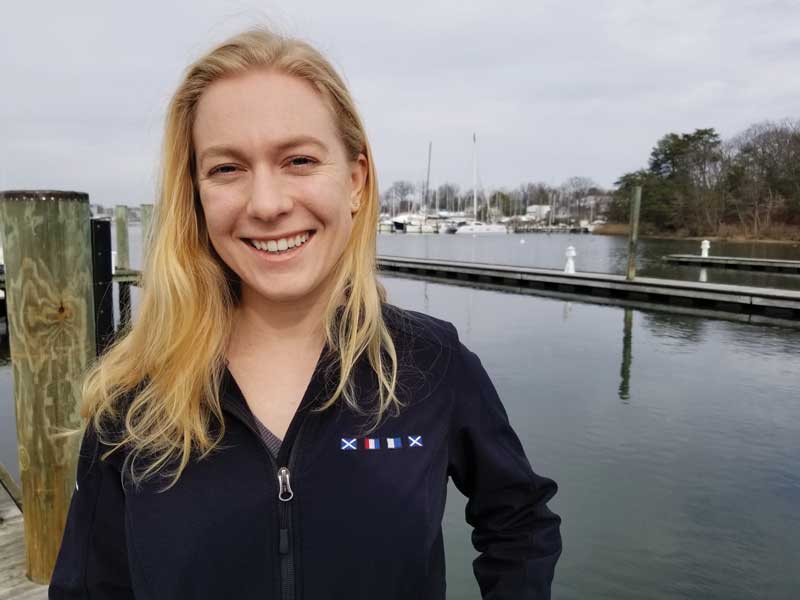 After attending college in Arkansas, studying abroad, and travelling extensively, Lia returned to Maryland because, "The Bay gets in your blood. Being near the boating scene in Maryland felt like coming home. I had missed the smell of brackish Bay water and was happy to be back paddling a kayak, hugging the shoreline, and spotting baby fish or a heron."
Lia continues, "When I started with MTAM, I ran the workforce development program. I had previously worked in government contracting, so I knew about obtaining grants, and I'd worked in the education field. It was a natural fit for me because the workforce program began with a grant in 2014 to help educate new workers to build skills for our industry."
What's the best part of your job? 
"In my role as executive director at MTAM, the best parts of my job are working with an awesome board of directors on a variety of initiatives. Whether it's workforce development, recycling shrink wrap, or legislative initiatives, it's never dull.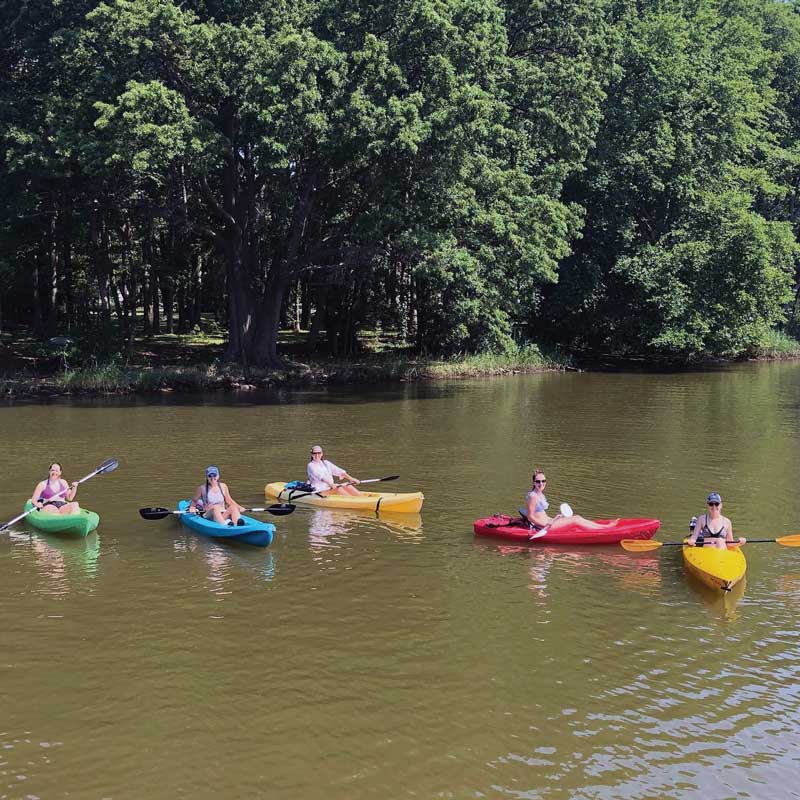 Another interesting part of my job is getting to see the breadth of the marine industry. I didn't realize, until I spent a lot of time on the road visiting marine businesses, just how many different types of jobs this industry supports. It's very impressive to see four to five career paths at one place: mechanics, electricians, carpenters, salespeople, marketing, and more."
"I also appreciate the sense of community in the boating world. We get to know one another professionally and personally, notably catching up at least annually at the boat shows around the state."
What might surprise someone about the marine trades as a career choice?
"In the marine trades you can make a decent living and work in a fun community. We like to say that employment in the marine trades can feed a family for a lifetime. The reason is that many jobs in this industry require both tool knowledge and problem-solving skills—a powerful combination that can transfer to many other industries. Of course, we hope individuals will spend their entire careers in the marine trades, but if they don't, they can take those skills so many places."
Readers can learn more about the marine trades of Maryland at mtam.org.