Some people call cooking a profession, others call it a hobby, and some others simply leave the food prep to someone else. In the case of Brian Lowery (no relation to the spice people), to say he cooks for "fun" simply doesn't do him justice—this guy cooks with a vengeance.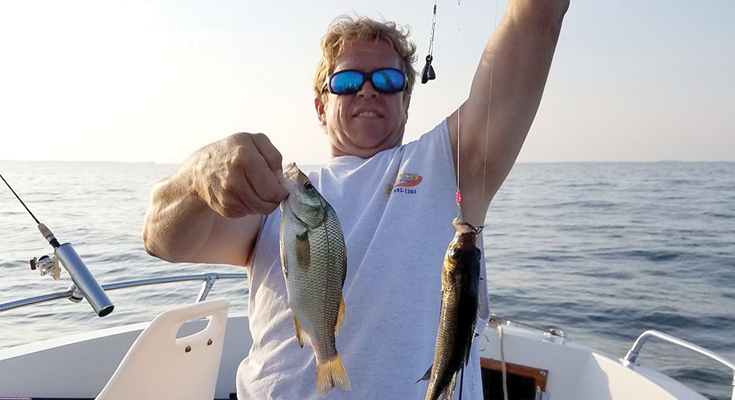 Ingredients: 
3 large perch
1 egg
1 slice of Vidalia onion
1 slice of green pepper
1 cup Saltine crackers
3 tablespoons mayo (the sauce, not the place)
1 teaspoon Old Bay
1/2 teaspoon salt
1 lemon, cut into quarters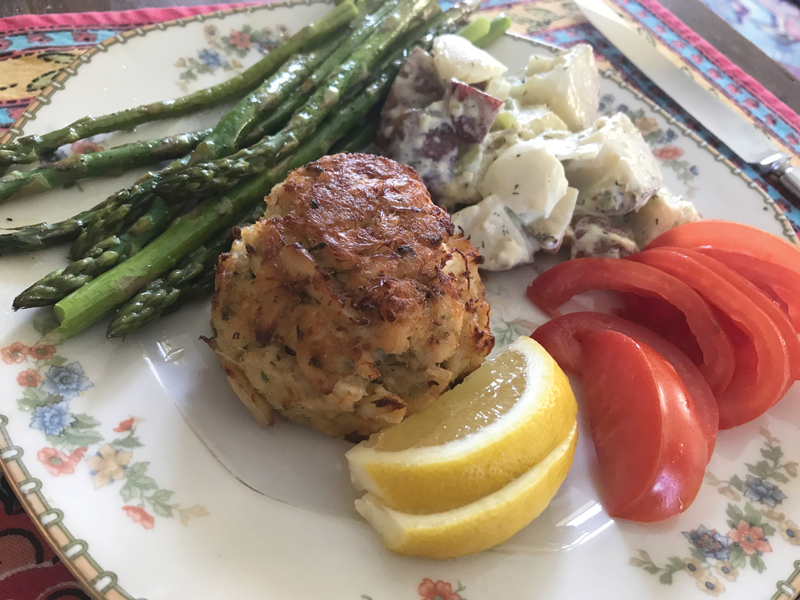 Directions:
1. Head, tail, and scale the fish, and then steam them. Don't let the fish come into contact with the water—steam not boil.
2. When fully cooked, use a fork to peel back the skin and flake the meat off the bones and into a mixing bowl. 
3. Scramble the egg, and cut the onion and green pepper into small diced bits before adding them to the bowl. Crush the Saltines and add them as well. Add in the mayo, Old Bay, and salt, and mix thoroughly. 
4. Form the fish-goop into patties, pressing firmly to compact the fish cakes, and place them on a strip of tinfoil. Then, place them on a broiler pan, and bake at 350 degrees for 10 minutes. Next, squeeze a lemon chunk over each patty, and flip it. 
5. Turn the oven to broil, and cook until they begin to brown on the tops. When finished, give a final lemon squeeze over each cake before serving. Goes great as-is, or on a bun with lettuce and tomato.
Excerpted from "Off The Hook: Rudow's Recipes for Cooking Your Catch" By Lenny Rudow
---
Find more great recipes at proptalk.com/category/chesapeake-bay-recipes.