It was a great day for award-winning boats, displayed in the water and on land Saturday, September 17 as the Mid-Atlantic Chapter of the Antique and Classic Boat Society (ACBS) presented the 38th annual Antique & Classic Boat Show at Johnson Bros Boat Works in Pt. Pleasant, NJ. The location is where the Pt. Pleasant Canal connects the Atlantic Ocean's Manasquan Inlet with Barnegat Bay. The bright sun and low humidity were perfect for viewing the interesting variety of classic power and classic sailboats in this juried show at the historic boatyard.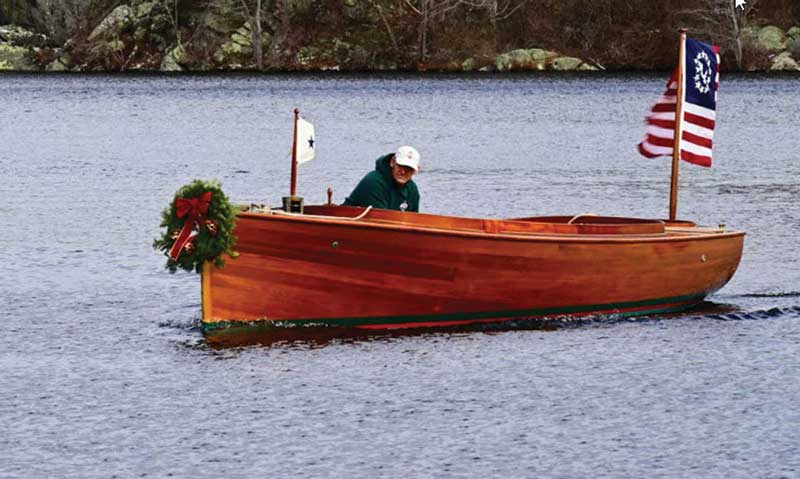 One of the oldest boats at the show was built in 1896. This launch was the starboard tender to the yacht Margarita and ran on electric power even back then. Between 2017-2020 she was transformed from being a tender for a large luxury yacht to an easy-going launch (or runabout), with a new Elco 40-hp electric motor. The four years of restoration work, coupled with replacing the electric motor, was handled by Schell Custom Boat Works in Andover, NJ. Today she's named Segar, a take on her owner's love of cigars.
Another award winner was Mis Leading Lady, a 1928 E-Class Race Boat owned by George Wimberg, a sixth-generation undertaker from Ventnor, NJ, and lifelong resident of the city. This race boat was restored by the Independence Seaport Maritime Museum in Philadelphia, PA. It was a longtime project including the modified higher sheer of the entire boat to the 1928 racing specifications. Cedar-planked, mahogany trimmed, and oak framed, she is quite the lady now and a real crowd pleaser. She was designed and built by Adolph Apel, the founder and owner of the Ventnor Boat Works that was in operation from 1902 to 1958. The company built custom racing hulls for private customers.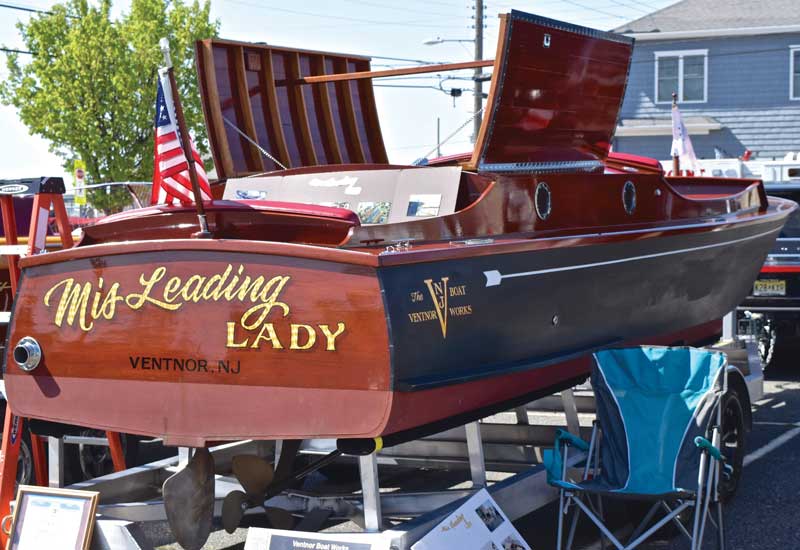 In the 1930s, Ventnor's Adolph and Arno Apel, the father-and-son team, popularized the idea of a race boat that rode on two pontoon-like running surfaces (called sponsons) and a submerged propeller. That configuration is now known as a three-point hydroplane. The sponsons were unique because they were actually water skis. The Apels didn't originate the three-point design, but they're the ones who made it work. And powerboat racing hasn't been the same since. The Apels originally built Mis Leading Lady with a 250-hp Lycoming airplane engine. Her engine was eventually replaced with a 1932, 678-cubic inch, 200-hp Scripps Marine engine from Detroit, MI, which has also been totally rebuilt. 
By Chris "Seabuddy" Brown