Ready to have some fun? Of course you are! For boaters everywhere, we're celebrating Christmas in October with the U.S. Powerboat Show in Annapolis October 12-15. Check out our tips for attending the show, a locals guide to Annapolis, as well as insights on new boats and new products at proptalk.com/annapolis-powerboat-show.
1. To buy boats (at boat show specials). There are deals to be had at the U.S. Powerboat Show, from dinghies to luxury yachts; if it floats there's a boat show special, so make sure to do some preliminary research to seal the deal. Also be sure to stop by Brokerage Cove for great deals on used boats. You can take a free water taxi ride from the main show docks.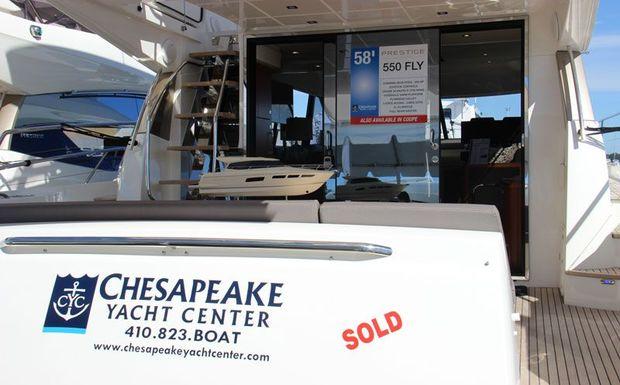 2. Bargains on all the stuff you need (and want, too). Did we mention the boat show specials? From nautical jewelry to new anchor lines, to fishing tackle, there's something for everyone. There is an ATM at the main show gate (near Starbucks) and another on the dock in front of Pusser's.
3. Speaking of Pussers... Painkillers! The unofficial drink of the boat shows comes in three varieties, depending on your "pain" level. A 2, 3, or 4 which designates the amount of Pusser's rum (Painkiller #2 = 2 parts rum). Head over to Pusser's or stop by the Pusser's Painkiller party barge within the show to get yours!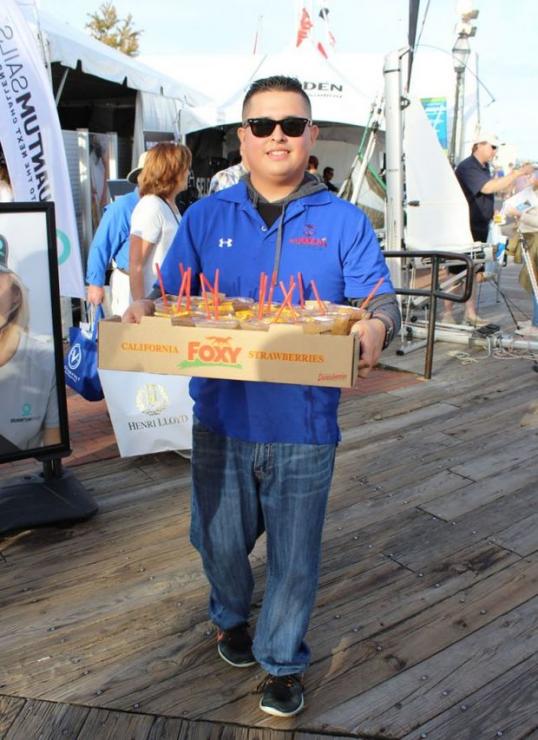 4. To forget the non-boating world for awhile. Politics got you down? It's all boats all the time at this show. Be prepared to chat with exhibitors and fellow show-goers about the latest boats to hit the market, the killer deals on gear, and the 80-degree weather in October.
5. Demo dock. That's right, you actually get to try before you buy! For no cost, you can demo more than 20 different powerboat models, all new, at the Demo Dock. Dealers and manufacturers will be on-hand conducting demonstrations and sea trials. Make sure to try the Seakeeper stabilizing system, designed to eliminate most boat roll. You have to feel this system out on the open water to truly appreciate it.
6. To see what's new. This year there are more than 30 NEW and premiering boats, as well as 150 fishing boats from 50 different manufacturers. If that doesn't get your heart going, we don't know what will. Get the scoop here.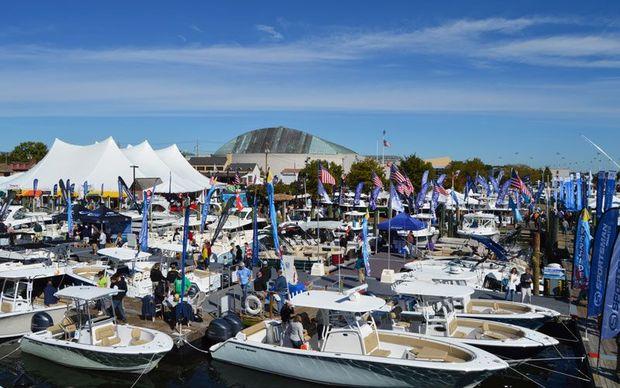 7. Go back to school for what you really want to study: boating. The free daily seminars on boating, held at the Annapolis Waterfront Hotel will take the stress out of docking and clue you in on the best waterfront restaurants, among other things.
8. To catch up with boating friends. Not everyone comes to this show because they are in the market for a boat. And that's okay! You can spend a gorgeous day walking the docks with friends, hopping on boats, and dreaming about future boating excursions.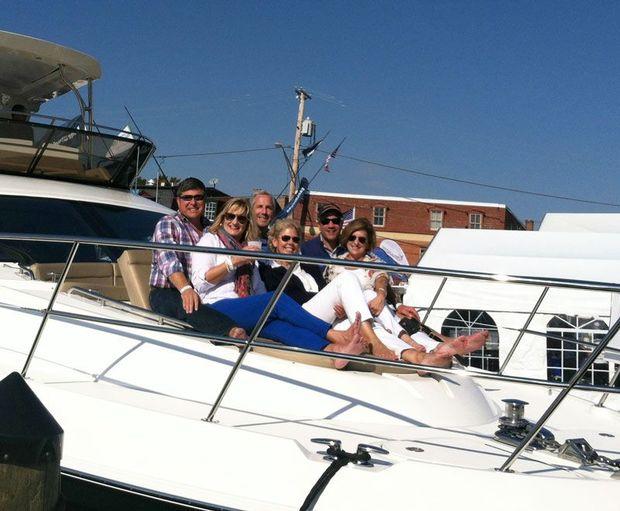 9. To hang out with Team PropTalk! Come by our booth, F6/F7, to meet our team, grab the latest issue, chat about the show, and grab a bag of popcorn (we start popping at 5 p.m. each day - it's free!)
10. Need we say more? With nearly 500 powerboats coming to the show, acres of on-land exhibits with great deals to be had, and free popcorn at the PropTalk booth with an awesome group of people, it's hard to beat.