Let's face it: docking the boat can be the toughest part of a day on the water. Maybe that's why boat docking contests draw hordes of spectators. When we saw some recent photos of a few young participants tearing it up on the water at the Chamber Challenge Boat Docking event in Cambridge, we reached out to one of them.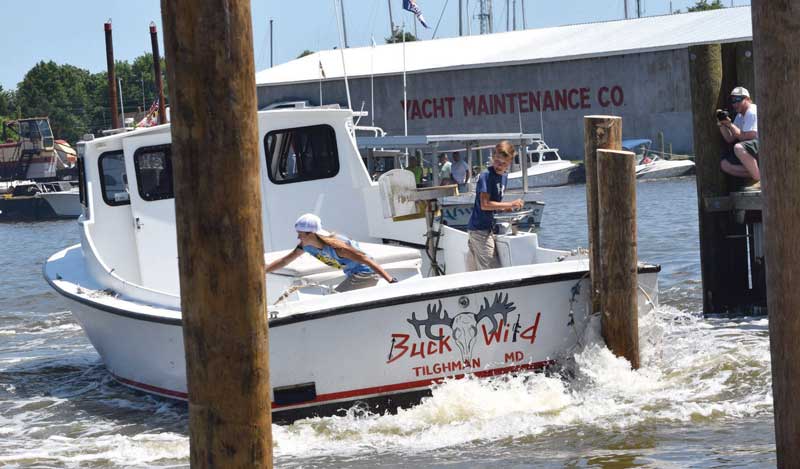 Hayden Wilson is 15 years of age and a rising sophomore at St. Michaels High School, in Talbot County, MD. He competes regularly, including in the Chesapeake Cowboys series. Hayden's not sure how he got so good at docking, but it's probably in his genes. His father is a waterman, and Hayden's been driving a boat since age six. He's been competing aboard Buck Wild since he and his father built the boat in 2013. 
Boat docking competitions have been going on for more than half a century. They draw thousands of fans and have become an Eastern Shore family tradition. Most contests offer several divisions, such as true workboat, size of vessel, and the age of the competitors. The Chesapeake Cowboys have 13 events in their series, and their youth division is open to competitors under 17 years of age. 
Last summer Hayden worked with his dad, but this year he's crabbing on his own. And he plans to follow in his father's footsteps as a waterman. If you get a chance, check out a boat docking competition this summer. You'll be amazed how these docking rock stars back into a slip at speeds that would make the rest of us cringe!