Throughout the Chesapeake region, there's plenty for boaters to do during the off season; activities, seminars, and winter lectures aimed at exercising the brain when it's possibly too cold to go boating.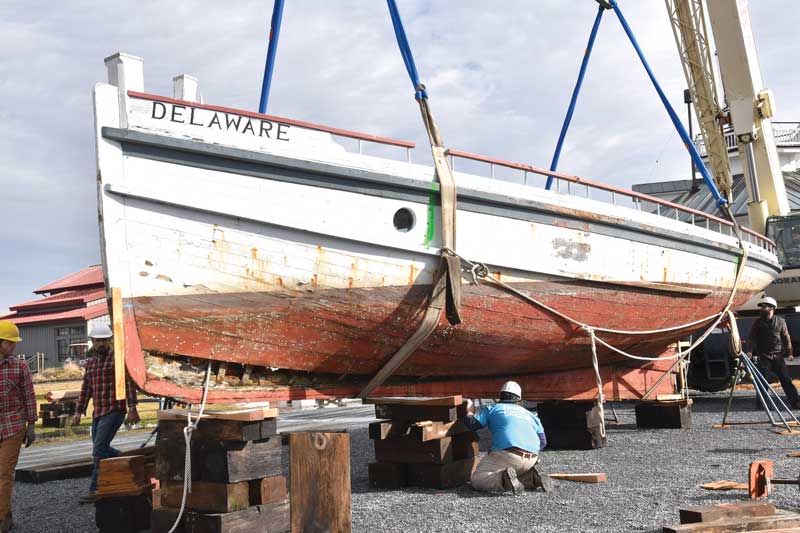 Safety at Sea
Learn the skills required for safe boating at the Captain Henry Marx Memorial Safety at Sea Course, Saturday, February 29, 2020. Presented by The Mariners' Museum and Park and Landfall Navigation, participants will earn an official U.S. Sailing Offshore Safety at Sea Certification. This day-long course, designed and conducted by experts, is open to all cruising and racing skippers, crews and their families, recreational boaters, and commercial mariners, providing vital information and practical skills needed for cruising offshore. The registration fee for the course is $140 through January 31 and $160 starting February 1.
Winter Lecture Series at AMM
The Annapolis Maritime Museum hosts a winter lecture series on Thursday evenings at 7 p.m. from January 9 to February 27. Admission costs $10 per person for non-members. Speakers and topics include professional photographer and filmmaker Dave Harp; award-winning author and Bay educator Tom Horton, discussing key lessons he has learned from his 50 years as a journalist on the Bay; a history of lighthouses; and a discussion on the powerful effect of the local Chesapeake Bay food economy, among others.
Fawcett Winter Seminar Series
Each year, Fawcett Boat Supplies in Annapolis hosts a free winter seminar series. To kick it off this year, the Eastport Oyster Boys will perform Tuesday, January 7 at 7 p.m. for an evening of local music and fun. On Tuesday, February 4, SpinSheet and PropTalk co-founder Dave Gendell will delight audiences with Chesapeake Tales, and the following week on February 11, John Potvin, the preservation foreman of Thomas Point Lighthouse, will discuss the mission to save this iconic lighthouse. Other speakers include Jeff Leitch and Mike Montgomery of Bay Shore Marine and Port Annapolis Marina (February 18 and 20), John Adey of ABYC on boat corrosion (March 17), Terry Slattery on lithium batteries and super capacitors for your boat (March 24), and many others.
Delaware Restoration
Looking for something a little more hands-on? At the Chesapeake Bay Maritime Museum in St. Michaels, MD, visitors have the opportunity to work with CBMM shipwrights to learn the fundamentals of boatbuilding by taking part in the stem-to-stern restoration of the 1912 river tug Delaware. In these sessions, participants will learn how to make patterns off of Delaware's lofted body plan and turn them into the frames that will become part of the vessel's backbone. Visit cbmm.org for program dates and to register. Cost: $55 for a single day or $95 for a weekend.