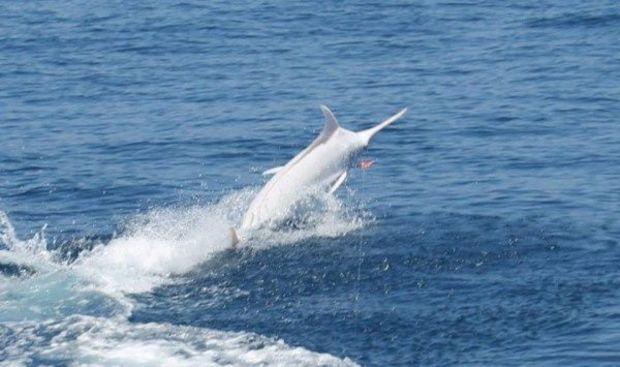 Veteran angler Karen Weaver was fishing in the Los Suenos Triple Crown Tournament more than 20 miles off the coast of Costa Rica when she got the surprise of her life: a white blue marlin at the end of her line.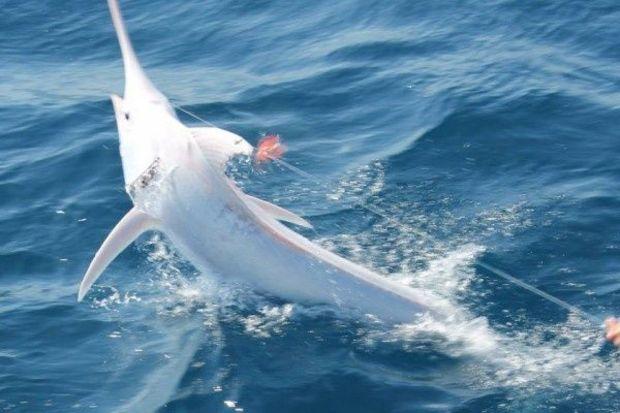 Maverick Sportfishing
had Weaver aboard the Spanish Fly, a 43-foot charter boat. The fish weighed an estimated 300 pounds, but details on the catch are still slim since the tournament is ongoing.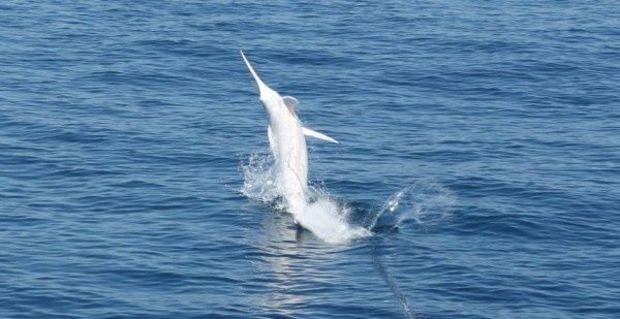 The fish are often referred to as "albinos," but that's actually a misnomer since the lack of color is considered a result of a reduction in all types of skin pigment and not just tyrosinase, which aids in the production of melanin. So for now the first is referred to as a "white" blue marlin. But who has ever heard of a white blue marlin? "Nobody's ever seen a white blue marlin before," says Glen Mumford, Ocean City, MD, native and owner of Maverick Sportfishing. "There's never been a sighting of a fish like this. Albino sailfish, yes. But with a blue marlin that spends a lpt of time deep in the dark, who knows." We want to suggest giving the fish the name Maverick White Blue Marlin. It has a nice ring to it. More at
Maverick Sportfishing's Facebook page
,
PeteThomasOutdoors
and
outdoorhub.com