Last month, we somewhat joking asked 'what kind of boat are you?' With the idea that a boat can be a very defining attribute for a person. In a similar vein, choosing the right Chesapeake Bay marina for your needs and your boat is just as important as the decision to buy a boat. Because unless you are lucky enough to have your pier at home, chances are your marina will become your home away from home.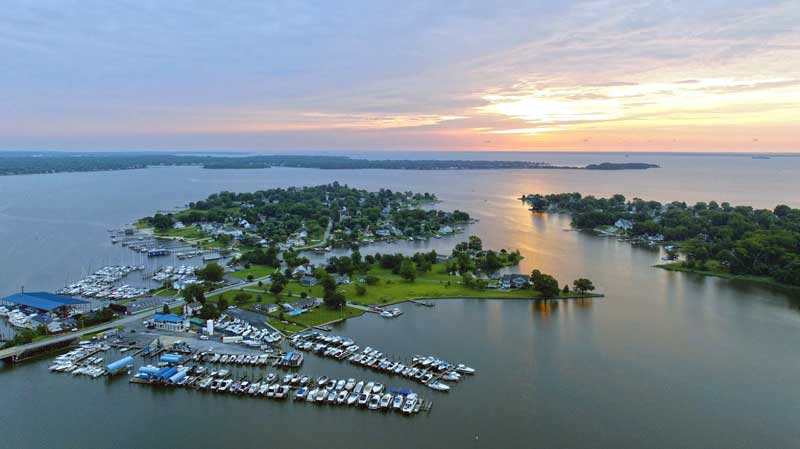 So, what kind of marina are you?
High Maintenance
We don't mean this in a facetious way; we simply mean you are very specific about your likes and dislikes, you require a long list of amenities, and let's face it, if you were going to a hotel, you would pick a Hyatt over a Best Western. If this sounds like you, a resort marina is the way to go. Look for a large facility with a pool, onsite dining, a ship's store, picnic areas, paddlecraft (complimentary or for rent), communal bikes, a playground, grills, etc. Some marina resorts even have things such as a fitness center and sauna, or an on-site inn with lodging discounts for slipholders. And of course, you'll want more critical boating amenities such as pump-outs, a fuel dock, laundry facilities, ice, and bathhouses. Just keep in mind that with more amenities often come higher fees.
City Dweller
You want a marina in the heart of town where you can walk from your slip to a multitude of dining and shopping options, and perhaps even a waterside concert venue or baseball game. Chances are you'll have to contend with more boat traffic, but you like being the thick of things.
Laidback
If you enjoy a slower pace and want to hear the crickets chirping while enjoying sundowners in the cockpit, a small marina on a secluded creek is the place for you. Find a place where you can feel tucked away from the hustle and bustle of the 'real world,' where you know all your fellow slipholders by name, and there's even a communal car to head into town for supplies. The pace of life is slower here, the people are friendly, and your surrounded by the natural majesty of the Chesapeake Bay with little boat traffic, wakes, or noise from the highway and/or busy waterways.
DIYer
You want to be able to work on your boat when you want, where you want. Worried the pool people at the resort marina will turn up their noses at your sanding and painting? You need to find a marina that allows boat owners to work on their boats, either in their slip or on the hard (or both), without having to hire a technician from an approved list. A place where you can walk down the dock covered in sawdust, paint in your hear, and no one will think anything of it. In fact, if you're in the right place, they might even offer to lend a hand.
There are many more types of marinas than just these four, but these are definitely some of the big ones. Choosing a marina is a big decision, especially if you sign a contract for a seasonal slip, and not just a transient one. Think long and hard about what you want, and what you are willing to pay. Just as a city dweller shouldn't choose a rural slip far from the main stem of the Bay, a DIYer shouldn't sign at a boat yard that only allows its licensed technicians to perform work.
When you're ready to start seriously looking for a marina, check out our Chesapeake Bay Marinas directory.