This year, Armistice Day falls on Sunday, November 11, so Veteran's Day will be observed on Monday, November 12. An abundance of veterans live in our region, so make sure to thank them for their service in person. If you'd like to do more to honor veterans, there are myriad options on the Chesapeake and its tributaries that boaters can do to honor veterans.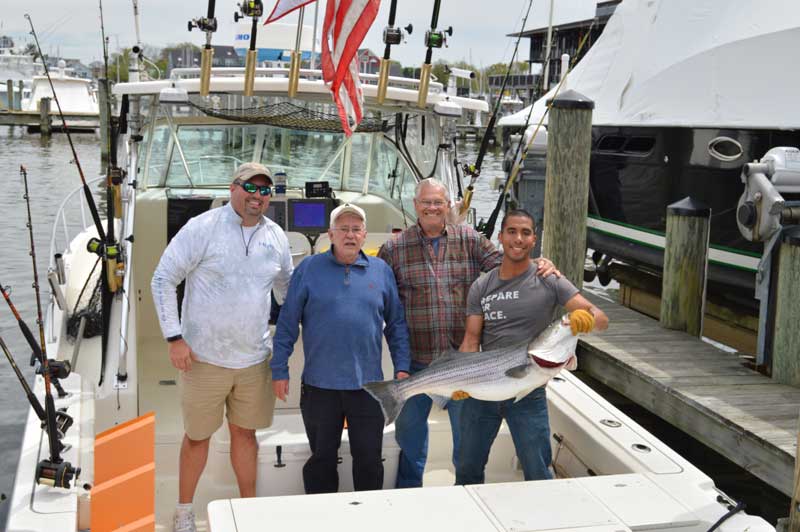 Many boaters and anglers host veterans on their vessels or volunteer their time for programs that provide life-changing moments on the water. The following programs need volunteer captains and boats, people to set up and serve meals, and sponsors to donate funds, fishing gear, food, and more.
Here's a sampling of regional programs for veterans and their families: 
Heroes on the Water helps warriors, first responders, and their families relax, rehabilitate, and reintegrate through kayak fishing and being outdoors.
Project Healing Waters was created to rehabilitate vets through fly-fishing. Started in 2005 serving wounded military service members at Walter Reed Army Medical Center, the program has expanded nationally.
Rock On Warriors, a fishing outing held in spring and fall (this past September), shows appreciation to wounded, injured, and ill service veterans.
Take a Warrior Fishing supports military personnel and their families by creating adaptive, community-based outdoor recreation experiences through the sport of fishing. TAWF is an adult program of Cast for Kids.
Valhalla Sailing Project teaches recovering, transitioning, or wounded veterans to sail and race on the Chesapeake, helping them to regain and recapture their sense of teamwork, family, community, and self.
Warrior Events organizes social events including fishing tournaments and sailing.
Wounded Warriors Day on the Bay provides a stress-free day on the Bay for veterans and their families.
Heroes Outdoor Therapy hopes to connect veterans with outdoor veteran-friendly recreation. This organization networks with other outdoor-friendly non-profits, outfitters, and charters to take the price burden off veterans and make it possible for possible for them to attend these trips.
---
Did we miss your favorite organization that takes veterans out on the water? Email [email protected], and we'll share it with our readers.