This weekend on the Chesapeake Bay is chock full of events! We've got details on events this weekend, November 9-11, as well as a few big upcoming events you'll want to keep on your radar. You can find more upcoming events in our Chesapeake Calendar.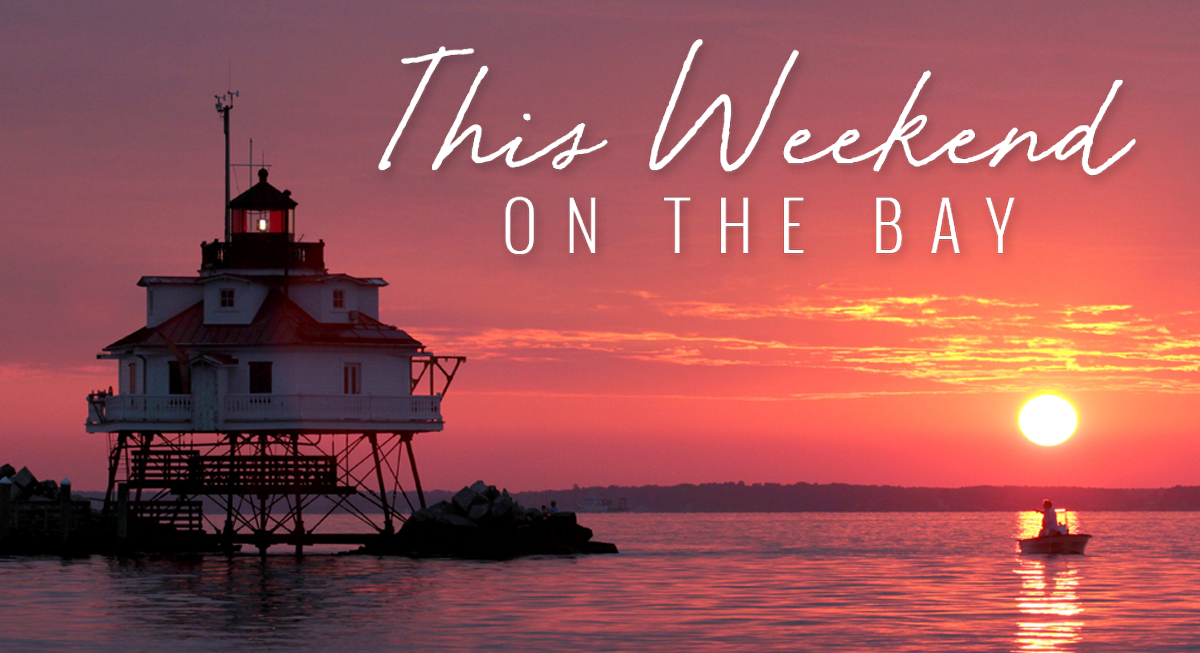 November 9: Bountiful Harvest
7 p.m. Akerson Tower at Navy-Marine Corps Memorial Stadium in Annapolis. Live music, open bar, live auction, and delicious food. Presented by Friends of the Light House. Supports the Light House shelter in Annapolis. GA tickets $125.
November 9-11: Norfolk In-Water Boat Show
Norfolk In-Water Boat Show 12 noon to 7 p.m. daily at the Waterside Marina, Waterside District, and Town Point Park in Norfolk, VA. $10 for adults per day.
November 9-11: Easton Waterfowl Festival
Three days of fall fun at the Easton Waterfowl Festival in Easton, MD. There will be artisans featuring handmade items, a sportman's pavilion, wine, beer, and gourmet Eastern Shore food, a children's area, retriever demonstrations, and more.
November 9-11: Colonial Beach Fall Rockfish Tournament
Sponsored by the Colonial Beach, VA, Chamber of Commerce. Youth, ladies, and special angler division.
November 10: Annapolis Running Classic
Half Marathon, 10k, and post-race party in Maryland's historic capital city. Enjoy warming soup, cold beer, fresh oysters, and terrific music.
November 10: Scales and Tall Tales
10 to 11 a.m. at Irvine Nature Center in Owings Mills, MD. Join a naturalist at the Native American site for tribal tales of local wildlife with a spooky twist. Meet some of Irvine's animal ambassadors. Free for members, $10 non-members.
November 10: Maryland Rockfish Open
$400 for four anglers out of Mike's Crab House in Riva, MD. The Maryland Rockfish Open benefits Special Olympics.
November 10-11: 1814, Defending Annapolis
Come experience Historic London Town and Gardens in a new light as local citizen-soldiers waited for a possible British attack on the South River and Annapolis in the War of 1812. 10 a.m. to 4:30 p.m., Edgewater, MD. Included with general admission.
November 10-11: CBSFA Fall Rockfish Tournament
Rain date November 17-18. Chesapeake Bay Sportfishing Association.
November 11: Veterans Day Parade
St. Mary's County honors veterans and active duty military in one of the largest Veteran's Day Parades in Maryland. A memorial wreath-laying ceremony follows the parade. 10 a.m. to 1 p.m. Leonardtown Square, MD. Free.