Normally you have to wait until winter for boat parades on the Chesapeake, but there are two coming up in September that you will want to put on your radar.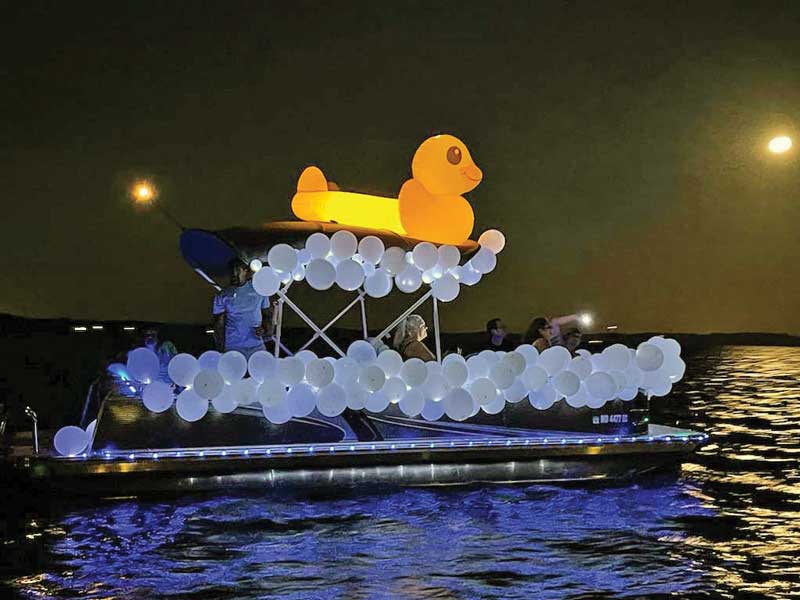 Havre de Grace Waterfront Festival and Boat Parade  
The city of Havre de Grace, MD, is hosting a Waterfront Festival September 8-9 at Concord Point Park. The festival will kick off on Friday evening with a lighted boat parade. Guests can watch the parade from the shoreline, a local restaurant, or Concord Point Park where steel drum music, vendors, food trucks, and a beer garden will be located. The Friday evening festival runs from 5 to 11 p.m. 
On Saturday, the festival at Concord Point Park runs 3 to 9 p.m. Along with live music, food trucks, a beer garden, vendors, kids' activities, and boat tours, there will be a thrilling acrobatic show by The Pirates of the Colombian Caribbean performing Wheel of Destiny and High Wire Acts. The festival concludes with fireworks starting at 8 p.m.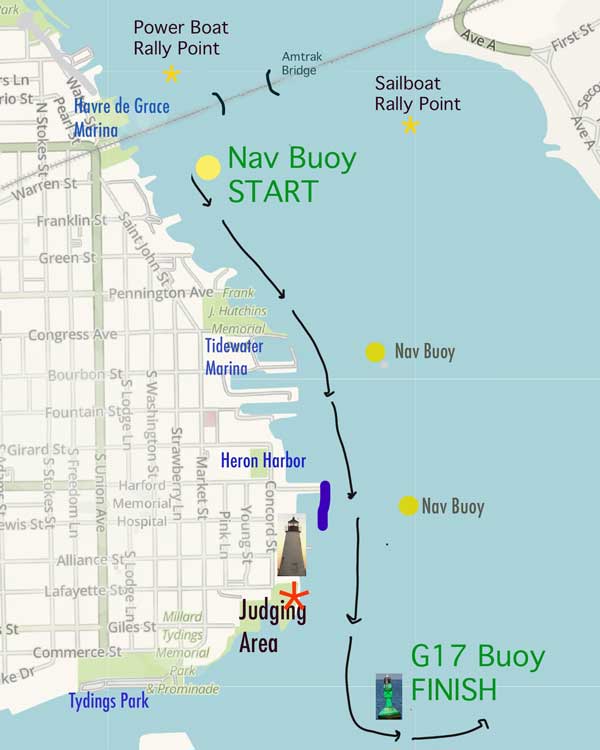 To register for the lighted boat parade, visit boatparadehdg.eventbrite.com, call the Havre de Grace Visitor Center at (410) 939-2100, or mail/drop off your registration at the visitor center (450 Pennington Avenue) with the following information: name of boat, power or sail, captain's name, captain's phone number, and captain's email. Boats will be judged in five categories: Best Decorated Sailboat, Best Decorated Powerboat, Best Use of Lights, Most Original, and Judges' Choice. Winners will receive a trophy, $50 visa card, and four tickets to any Rock the Star Centre event (valued at $200).
Market Street Brewery (MSB) will host the post-parade gathering. Each captain will receive two discount coupons in their registration swag bag which will be good for Sep 8 and 9. MSB is located at Tidewater Marina on 203 Market St. Tidewater Marina and Heron Harbor will provide transient slips for parade participants who want to join the post-party on Friday evening.
World Rivers Day
Mark your calendars for the World Rivers Day fundraising boat parade, September 24 from 12 to 2 p.m. on the Potomac River. World Rivers Day is an annual celebration of the world's waterways. It highlights the many values of our rivers, strives to increase public awareness, and encourages the improved stewardship of all rivers around the world. Rivers in virtually every country face an array of threats, and only through our active involvement can we ensure their health in the years ahead. Boaters and river enthusiasts from marinas and communities throughout the Potomac watershed will come together on this day to make a bold statement on behalf of the nation's river.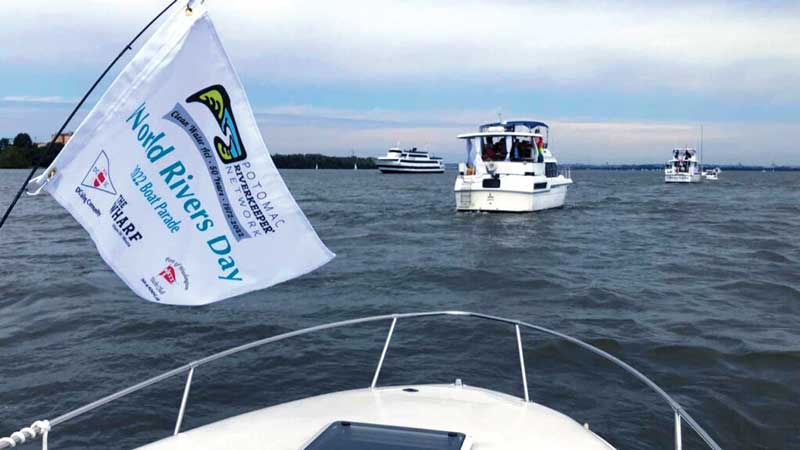 The parade begins at Buoy #2 outside of Barca in Old Town Alexandria and ends at Transit Pier at The Wharf in Washington, DC. Register your boat to join the parade ($50), fundraise as a crew member or teammate on your favorite vessel, or donate directly to Potomac Riverkeeper Network as an independent fundraiser and join everyone at the after party. Help support the critical work the Potomac Riverkeeper Networks does to protect the public's right to a cleaner and safer river for all.
All parade participants and fundraisers are invited to the exclusive after party on Transit Pier following the parade around 2 p.m. Complimentary beer will be provided by Pacifico, and there will be live music at the Rolling on the River concert (at Transit Pier stage).
Learn more and register at potomacriverkeepernetwork.org.
---
UPDATE!
We have just been informed of a third boat parade: The Sassafras End of Summer Celebration on September 2. 
This Labor Day weekend community celebration includes a boat parade and fireworks. Parade will begin at 4:30 p.m. at Gregg Neck under the drawbridge and will proceed through the harbor passing the marinas along the way. 
Funds raised will support community event giveaways and help support boat parade prizes. Rain date Sept. 3. For more details, visit facebook.com/sassriver. To make a donation, visit the GoFundMe page.