I love to learn. Actually, I never want to stop learning, and the day I lose that desire is the day I will no longer rise from my bed. Life lessons come to us in many ways, and for me, it's usually in the great outdoors in the midst of God's creation. A few weeks ago, I learned firsthand the importance of teamwork. It came by way of a very unassuming young man that I had the pleasure of spending the day with, and I quickly learned that he was wise well beyond his years.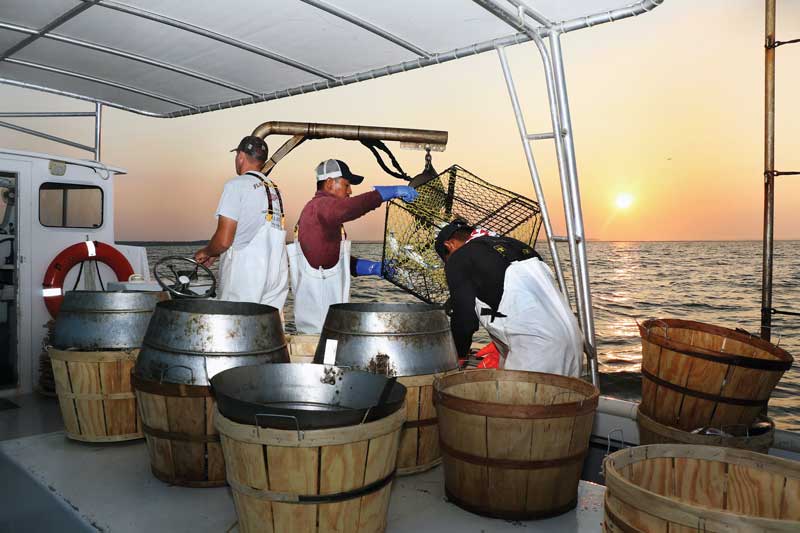 This day began with the shriek and startling sound of my alarm clock at 3:15 a.m. Truthfully, I just wanted to roll over and go back to sleep as I second-guessed my decision to photograph the commercial crabbing operation of Timothy Reeves in the Delaware Bay. But the boat was pushing off at 5 a.m., and I had to get moving.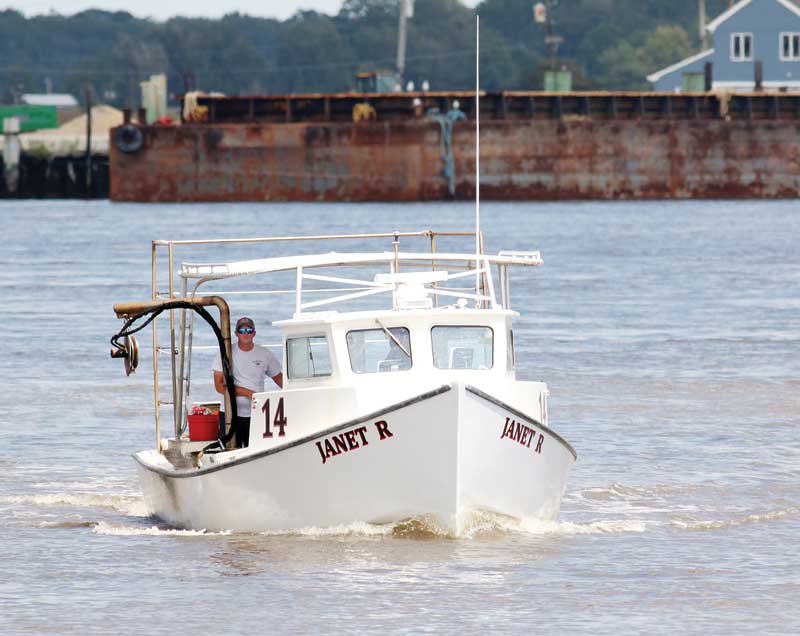 I made the hour-long trek to Port Norris and approached the Janet R, a 40-foot crabbing vessel proudly named after his late grandmother. Capt. Tim greeted me with a warm smile and told me to grab my gear and get on. He invited me to sit with him in the small wheelhouse which was faintly lit by the computer screens of a few navigational devices, and we headed into the bay in complete darkness.
Honestly, I was a little anxious as the silent calmness of this morning was rudely interrupted by the persistent and deep vibrating hum of the motor and the sound of the water crashing against the bow. Before the sun broke the horizon, the crew started pulling in the first of 600 crab pots that they tend to each and every day. You heard it right, each and every day! The work is hard, long, repetitive, and tiring as the boat continually rocks and bounces with the tides.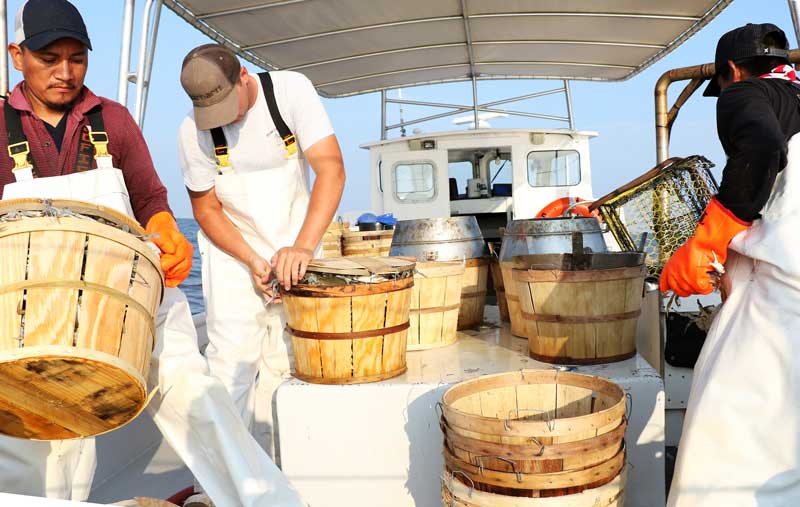 Capt. Tim started crabbing with his father at age six. Now, at the ripe old age of 28, he's taken over the crabbing and oystering operations. I was truly fascinated by all of this and as I attempted to compliment him for all he has done and is doing, he would have none of it, and simply said, "Hey, you're only as good as your crew." He made no other comment, and I knew he meant it and honestly believed it.     
Despite everything we talked about and all that I had photographed and learned that day, I couldn't shake that statement. Sure, I'd heard it before, but I'd never witnessed it in such a way. The mutual respect between Capt. Tim and his crew was impossible to miss as they worked tirelessly as a well-oiled machine, exchanging only a few words. Capt. Tim led by example, working side by side and hour after hour with his crew. It was evident that they felt valued and appreciated. I witnessed teamwork like no other, and that is the secret to his success.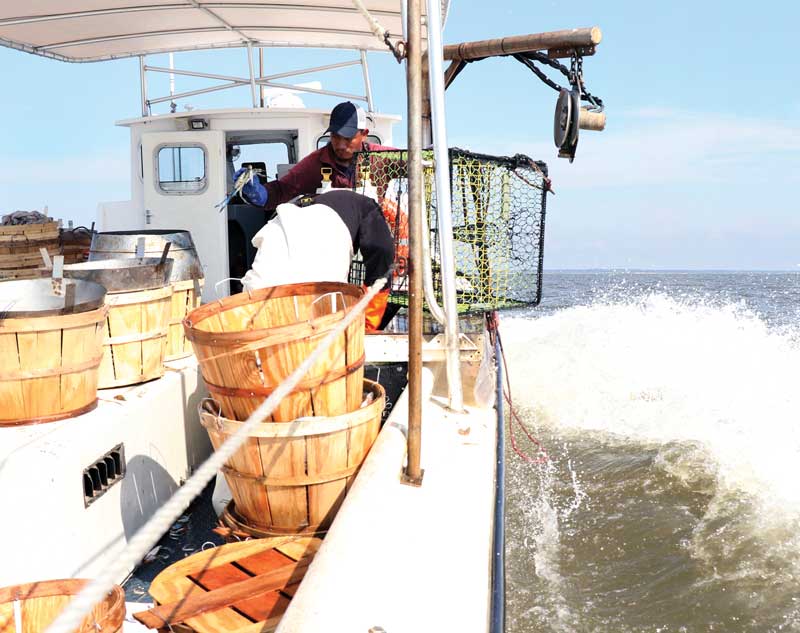 I believe teamwork invades all aspects of life. It's forever present in businesses, families, relationships, communities, and churches. Unfortunately, I sometimes feel the word "teamwork" is just used as a tagline and no real efforts are put forth to work together. Yes, we are all different and uniquely made, so we will naturally hold various opinions, positions, and beliefs. But in the midst of our differences and divisions, is it possible to work together, as a team, to achieve common goals or ground for the good of humanity? From the very bottom of my heart, I know and trust that we can.
So, the question becomes, what is a good starting point? I realize there is no one perfect answer, and differences will arise, even to this question. But for me, I'll point to what I had the privilege to witness and learn firsthand on a crabbing vessel in the Delaware Bay. Whatever our position or status in life may be (captain or crew), we need to treat one another with mutual respect. We must value and appreciate the opinions, efforts, and work of others without thinking better of ourselves.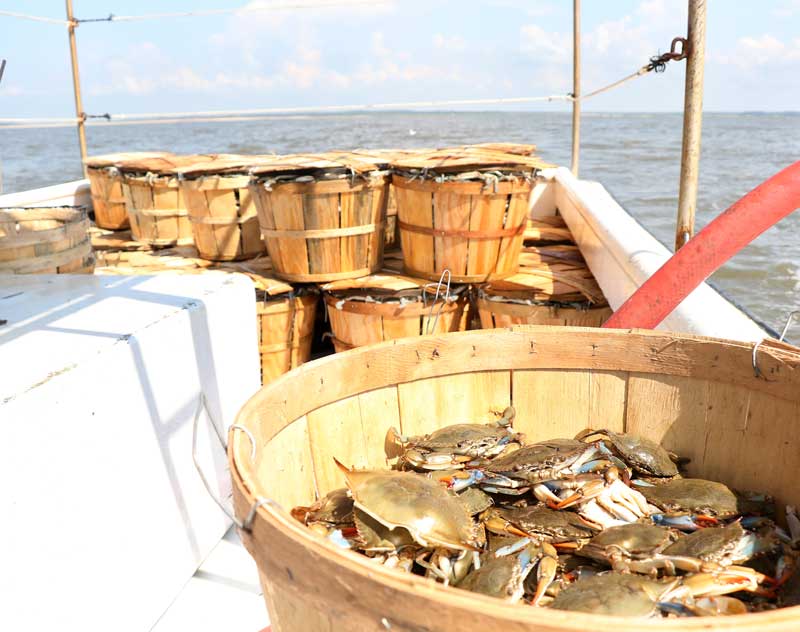 I know how hard this can be, especially when the waves of emotions strike all of us in times of differences and divisions. 
Therefore, I'll steal the line of Capt. Tim, "Hey, you're only as good as your crew." Our "crew" is each other and we need each other. Let us lead by example, lift one another up, value each other, and show equal respect to all. This is a wonderful place to start, and I believe that in these moments, we can truly work together as a team!  
About the Author: In addition to being an accomplished wildlife photographer, John is a United Methodist pastor, a retired New Jersey State Trooper, and a beekeeper. He lives in New Jersey with his wife, an artist, and has two grown daughters. Visit John on Instagram at @john.redkoles to see more of his unique work.