Are you making it difficult to be found in a search and rescue emergency situation? Connecting to a constellation of satellites and rescue assets, GPS-equipped EPIRBs (Emergency Position Indicating Rescue Beacon) and PLBs (Personal Locator Beacons) could be your lifesaver in an emergency. But there are also simple things you can do to make it easier for rescuers to locate you—without great expense or fancy equipment.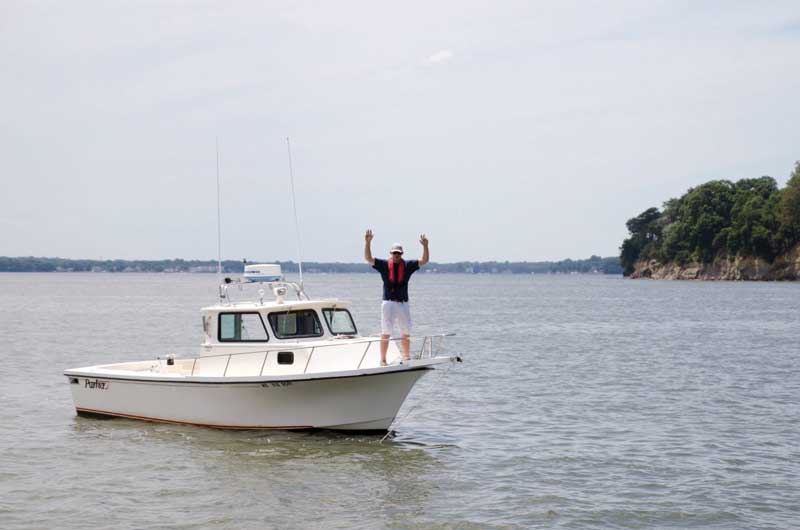 The BoatUS Foundation for Boating Safety and Clean Water offers five tips that can potentially speed a rescuer's response. 
1. File a float plan. 
Tell a responsible family member or friend, leave a note (on your vehicle's dashboard) at the launch ramp, or use a smart phone float plan app. These may allow someone else to trigger the alarm if you fail to return by an appointed time.
2. Have a DSC-VHF radio aboard. 
A Digital Selective Calling (DSC) VHF radio has a unique press-one-button mayday feature that gives rescuers your vessel's location. The newest waterproof handheld DSC-VHF radios are great for small boats. Before installing a DSC-VHF radio, get your radio's Maritime Mobile Service Identity Number (MMSI), which is your vessel's unique Identity. BoatUS members can request one for free.
3. Label your SUP, canoe, or kayak. 
Add contact information on the inside of your paddlecraft with a waterproof marker. It's also a good idea to let authorities know if your paddlecraft has gone missing, but you are okay.
4. When you leave shore, take a fully charged phone.
But remember, cell phone batteries generally don't do well after a long day of running apps, listening to music, texting, and taking photos. One way to get help for nonemergency assistance, such as a tow home, battery jump, fuel delivery, or soft ungrounding is to use the BoatUS App that connects boaters to closest local TowBoatUS response vessel. 
5. Register your EPIRB or PLB.
Boaters need to properly register their EPIRB or PLB. If you need a beacon for only a short period of time, rent one from the affordable BoatUS Foundation EPIRB/PLB rental program.